Selling my 1987 Panasonic MC-6500. Located in the US and I have never shipped a bike before but it shouldnt be too hard to pack it well. Anyways....
It has a Suntour XC-7000 Group ( RD, FD, shifters/brakes )
Suntour Power Cam U brake in the rear, Diacompe cantilevers in the front
Shimano mt60 cranks 48/38/28 with Biopace rings, MKS Pedals
Araya rm-20 Black Ano wheels with Suntour xcsport hubs, Michelin Wildgripper tyres
Sr Laprade post with a Brooks B-17 on top
Blackburn rear Rack
Frame is Tange MTB tubing, around 30 lbs with everything you see on it.
Looking to get 350 USD + Shipping costs. Prefer to ship US only but if someone in EU wants it we might be able to work something out. Paint is in great shape. I need to put some more detailed pics up but for now Ill throw up a couple pics. Sweet teal and white 80s theme going on.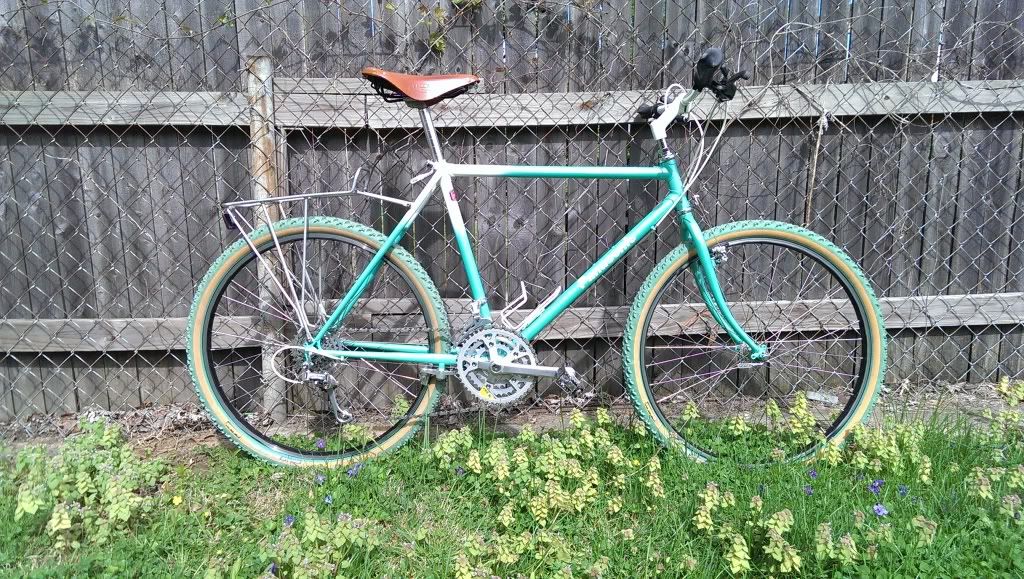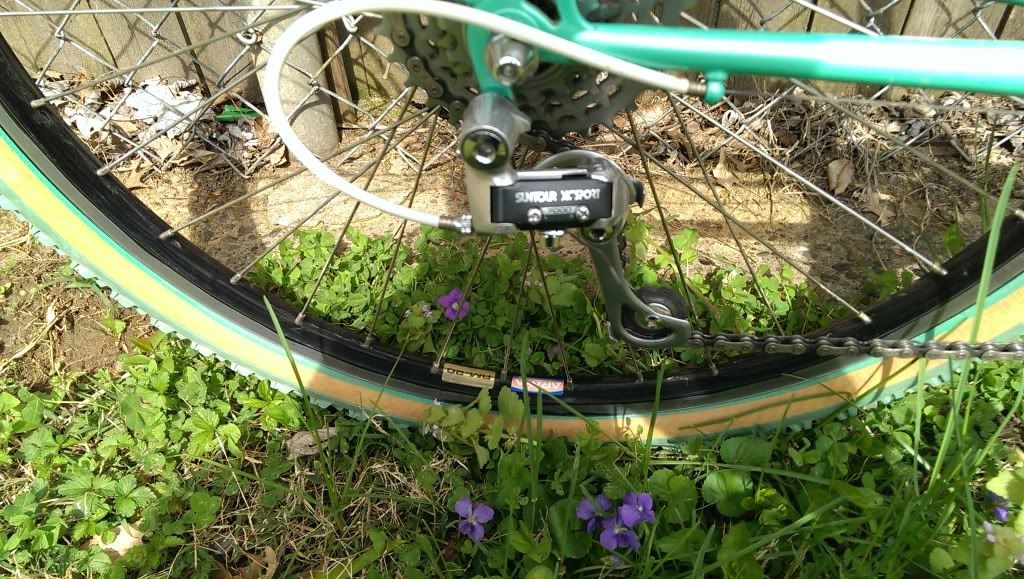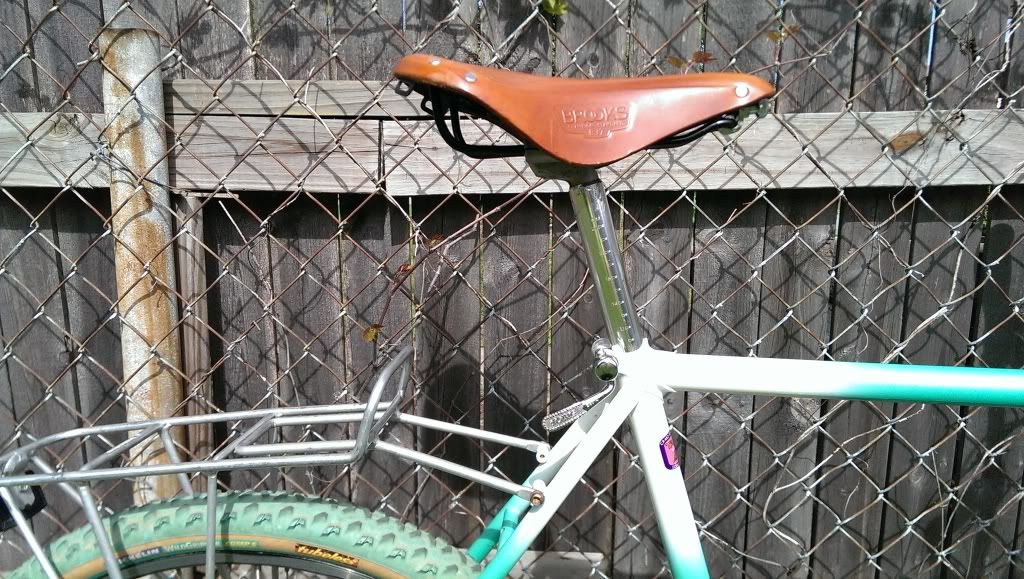 _________________
1994 Univega Alpina 5.5 -- 1997 Giant ATX 970 -- 1995 Specialized Stumpjumper FSR -- 2011 Diamondback Response hardtail -- 1988 Schwinn Prologue -- 2007 Litespeed Niota -- 1986 Benotto Modelo 1500 SS/Fixed --