- Selle Italia Flite Titanium black perforated leather saddle from 1994, used, leather is worn-out in both sides please see pics, frame and rails still in good conditions, rare to find.
30 Euros SOLD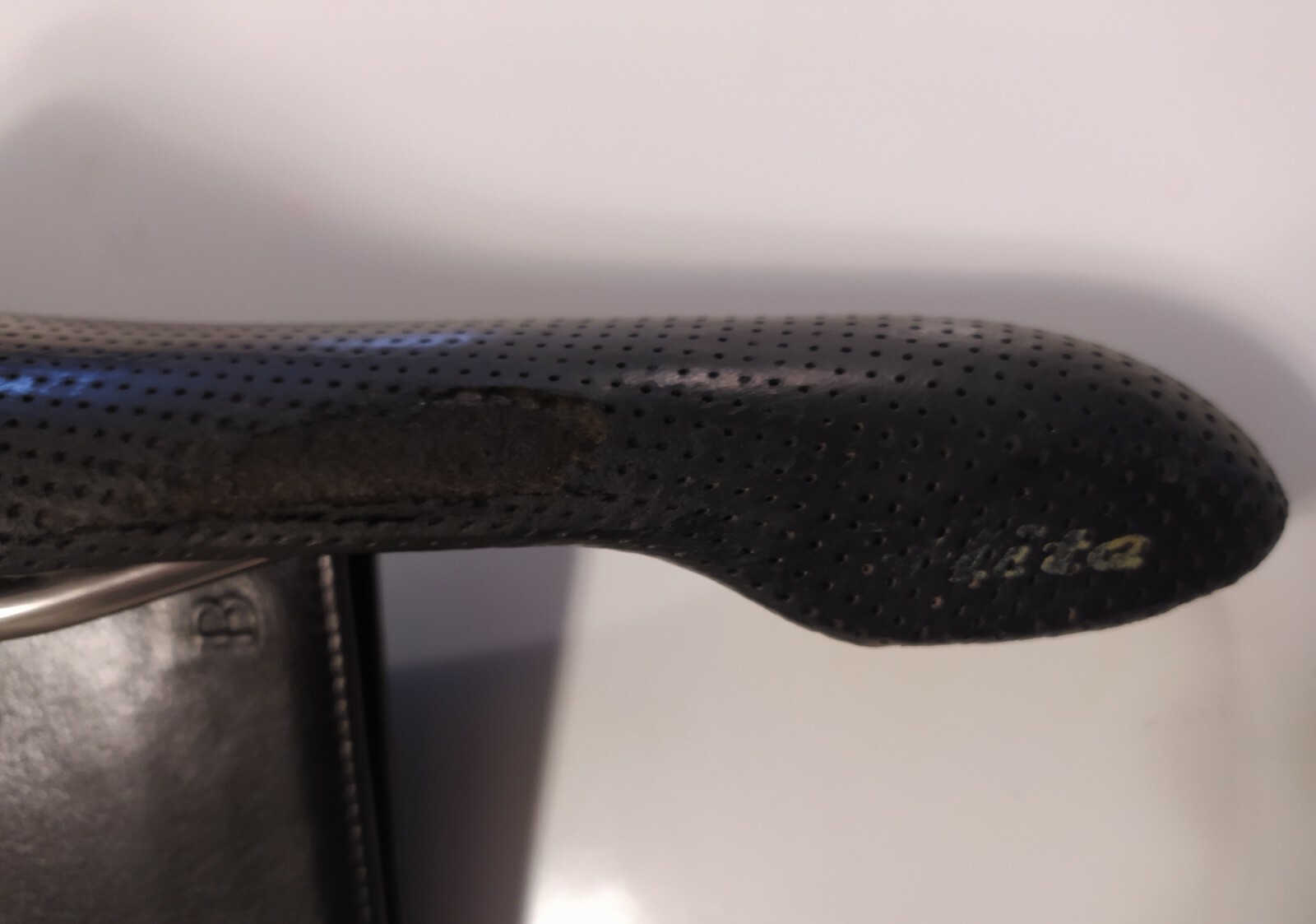 Price is in Euros without shipping costs, please contact me direct for an actual delivery quote to your country.
Yes paypal (gift/friend please or add 6%).
For dibs, pics or more details ask me please, replay here then pm me.
Thanks
Cheers