Hi!
I remember reading an article about the Fly in a local bike magazine back in 2003, and I thought to myself that this is one sick looking machine! I also remember the price tag for the test bike then which was about 7000€ so that kind of killed the dreams for a while..
Couple of years later I saw an sale ad for a used Fly frame and the price was reasonable. So I jumped for it, picked it up and started to gather used components around it (and being a student and all back then, ate noodles the next winter..)
I've had the bike now for 13 years, still ride it couple of times per summer and I personally consider it still one of the nicest looking frames I've ever seen. Only thing I have to change in the near future is the crappy looking truvativ cranks and guide, but they work great in my use so I haven't hurried with their replacement.
It has a Dorado -05 with repro decals up front, Curnutt XTD with Ti spring as the shock, Hope Mono M6 Ti's, Mavis 823's with Ringle Abbah's, Easton stem and bar, Ringle Moby seatpost under Tioga Nicolas Vouilloz Ti saddle and X9 gearing.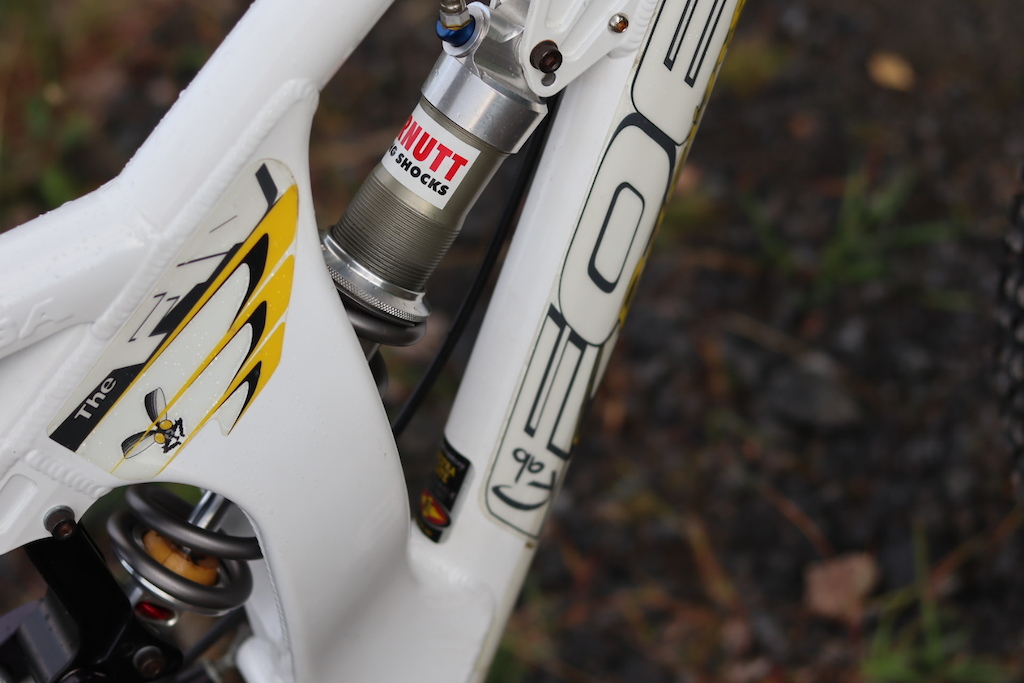 -Turkka