I started doing some maintenance on my Amp MB4 the other day and realized I might as well just tear it down and get on with pimping it out. This is wear you come in my fellow retro dreamers! What sorts of mods would you do to this bike??
Thanks in advance for your thoughts!
The first two photos were taken when I got this bike in February 1997;
I loved this bike! It was my first fully, it performed really well and was crazy light for a '97 full floater.
I used to enjoy rebuilding the rear shock weekly, it made me feel like I was an F1 mechanic! Amp owners need lots of spares;
Back then I was all about cutting edge technology so a couple seasons later I built this;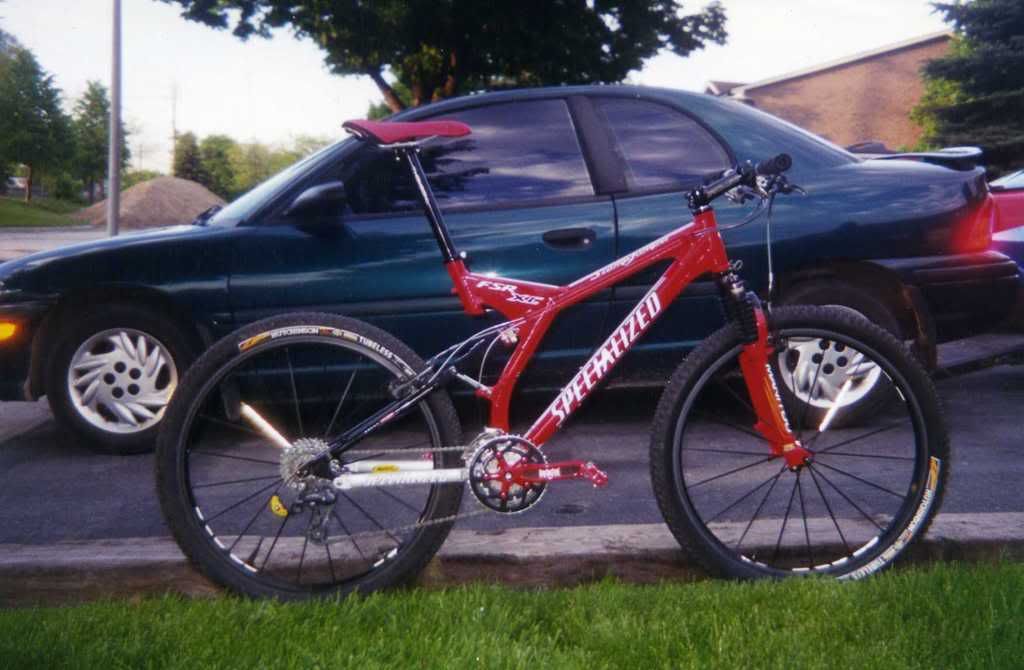 Shortly after, I sold my Amp to a friend who was a machinist turned bike shop owner. He hung it in the front window for all to admire.
Fast forward 12 years and 30 bikes; I found an old bike behind a garbage can and drug it home because it looked cool;
http://www.retrobike.co.uk/forum/viewto ... sc&start=0
After a weeks research and finding you lot, I was hooked to the Retro intravenous. I had a great time rebuilding that bike last winter but, It didn't have much personal appeal to me. Bitd, I though they were a bit of a joke. All that extra weight for an inch of elastomer travel. No thanks.
This summer I was struggling with the notion of what retro monkey business I'd get up to over the winter. I wanted something with personal meaning, a rider and something I would want to keep. One evening on my group ride a mate says; Hey? You ever seen one of those old Mercedes Benz bikes? Ding-ding-ding, there it was. 1 phone call and 2 days later my bike was back home.
Rescued from its wall;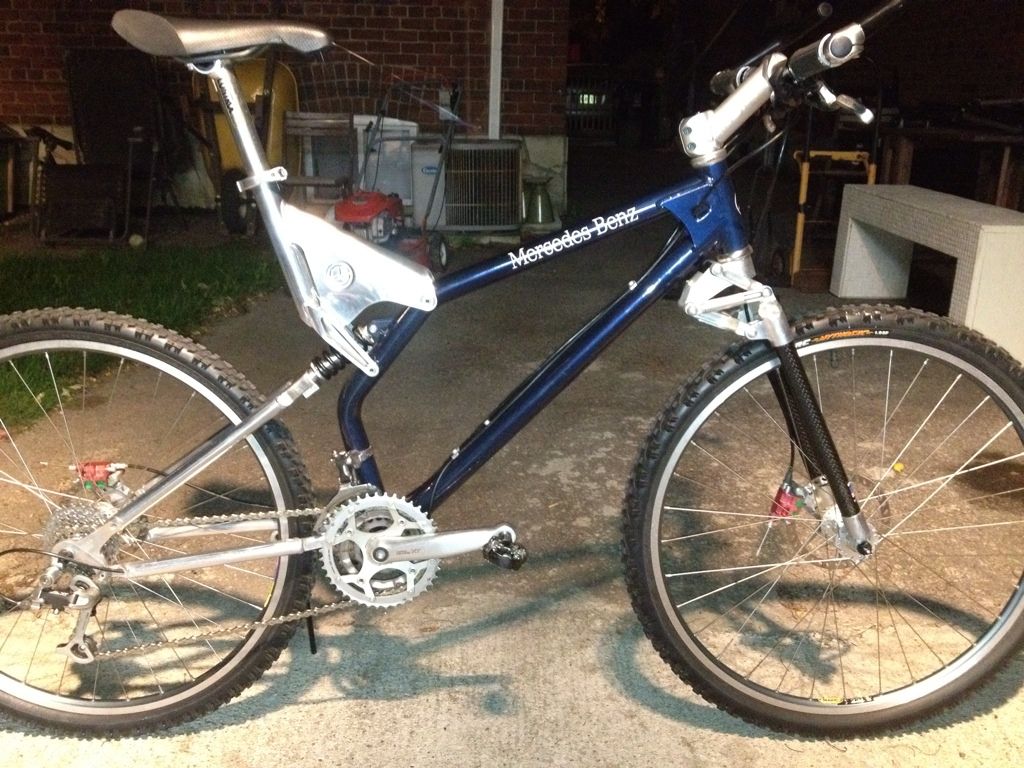 _________________
84 Battaglin Giro, 85 Bianchi, 89 Marin Muirwoods, 91 Miele MTB Tandem,
92 kle
in Pin
nacle
, 93 Manitou System FS,
97 Amp Research MB4
, 98 Kona Kilaula, 99 Aquilla Ti HT, 2010 Santa Cruz Blur LTc,
2010 Santa Cruz Jackal
, 2011 Meta Trail MSSL,
Ain't that the point of this site?
Nope. The point of this site is endlessly nitpicking pointless crap cycling forgot 20 years ago