Here we have...always wanted to start like that
So, my Blast. Ive had it since 2001 when i bought it to treat myself to finishing my first year as an apprentice hating engineer. It cost me the princely sum of £450 from Evans. It's treated me pretty well and has been very reliable taking me to pubs and long days out, as well as short post work loops. Till now the only real changes had been fitting a Rockshox for to replace the original rst fork and changing to a single chainring on the front.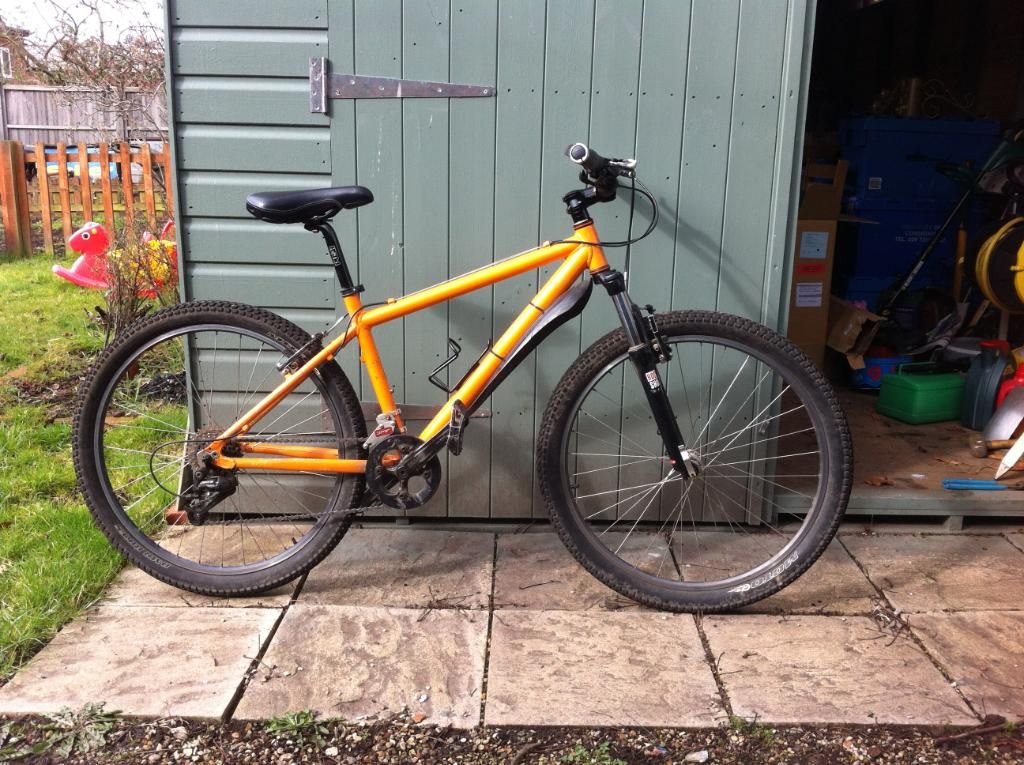 Last year i ended up with a flat on the rear, a knackered shifter and a loss of pressure and oilfrom the fork and thus the bike was relegated to the shed whilst parenting duties took over.
Moving forward to this winter, I started looking at replacing the bits, and as you do, started cruising the forums especially here. (old bike innit).
Big mistake
I hadn't realised there was so much out there on bikes and was quickly drawn into the idea of completly rebuilding the bike I had instead of buying a new one.
I really wanted to stick to a budget, though I knew I'd probably have to lay some cash out along the line and started planning.
Through lots of umming, ahhing, tooing and froing I made my plan.
The full Kool aid. Rigid, 69er mullet.
And f**k it, the paint was chipped, worn, faded and looked like ass. so it was stripped
stripped some more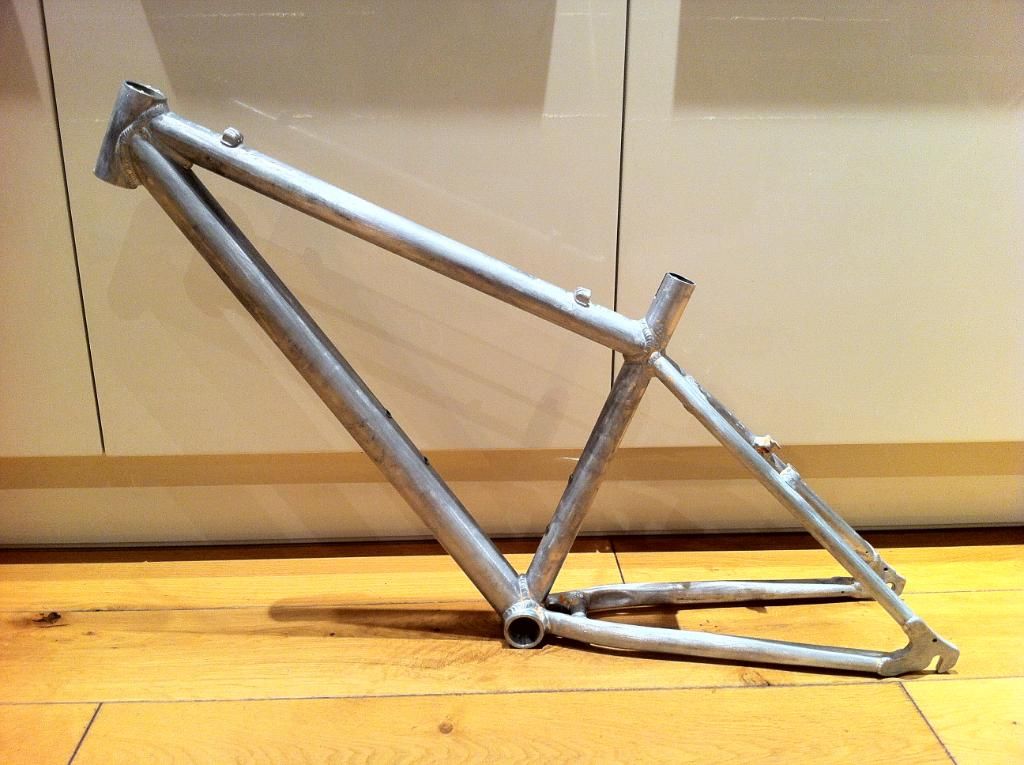 Bought some surly's as they would fit a 29" wheel without messing with my geometry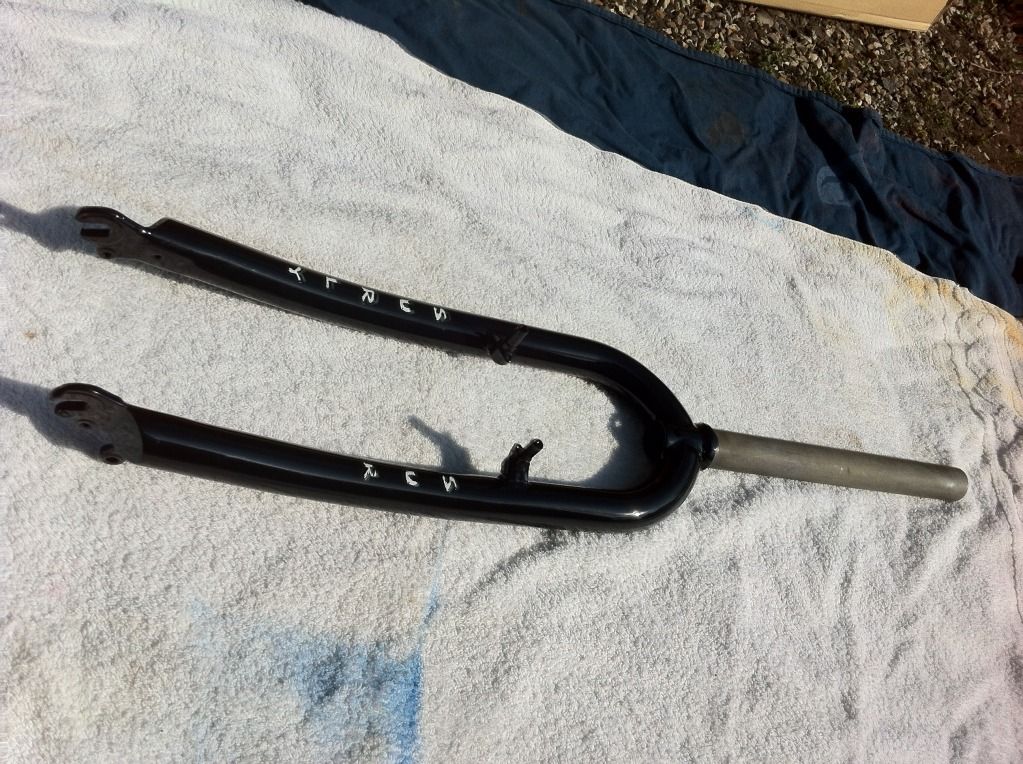 and got medieval as i didnt need thos posts and really wanted some smooth forks
Then I jumped on the train with my little girl and took her and the bits to Armourtex in Hackney for a colour job.
The bits are back from paint now and Im nearly ready to start bolting bits back on.
This really is how stuff gets out of control
Needed a shifter, started a thread. I was going to reuse most of the stuff that was on the bike, but as you'll see lots ended up being replaced as I couldnt resist that bloody BUY button.