I bought the frame & forks off Clockworkgazz a few weeks ago and have finally got round to building it.
Loads of bits to do and parts to change yet and the forks are off to Fluffychickens for a service but as it is it seems to ride very nicely.
I need some nice straddle cable hangers for it if anyone has any suggestions?
Thought green might work but what do you think?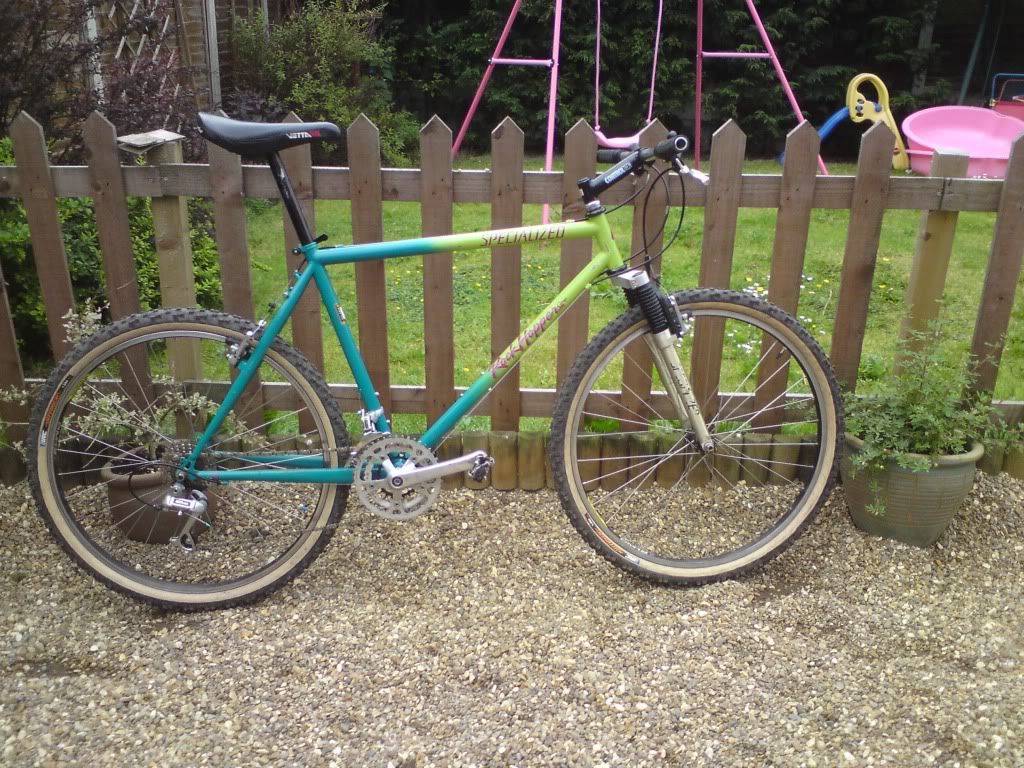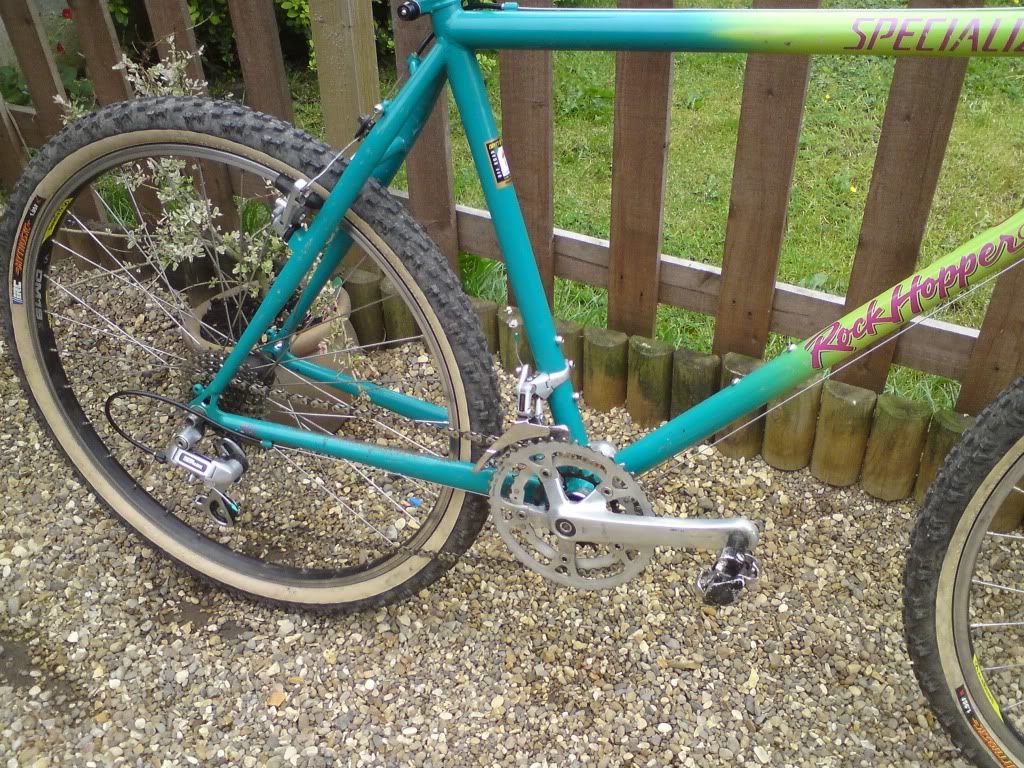 Frame: Specialized Rockhopper Comp
Fork: Specialized Futureshox
Headset: Deore Dx
Stem: Controltech
Handlebar: Tioga
Grips: Lock on
Barends:
Brakes: Deore Dx
Brake Pads: Clarks
Brake Cables: Jagwire
Cantilever cable hangers: Onza Chillpills
Brake Levers: Dia Compe SS7
Shifters: Deore Dx thumbies.
Front Derailleur: Deore Dx
Rear Derailleur: Deore Dx
Derailleur Cables: Jagwire
Cassette: Shimano
Chain: Sram
Cranks: Deore Dx
Crank Bolts: SRP
Chainrings: Shimano SG
Chainring bolts: SRP
Bottom Bracket: UN54
Pedals: Shimano SPD's
Hub Skewers: Shimano
Rims: Ritchey Vantage Comp
Hubs: Deore Dx
Nipples:
Spokes:
Tyres: IRC Mythos
Tubes: Specialized
Saddle: Vetta Turbo
Seatpost: BBB
Seatpost Binder:
Weight:27 lbs