Well after a lengthy visit to my spare parts vault,and by vault, I don't mean a secure room full of dusty blue campag boxes,I mean cardboard boxes, mainly filled with other peoples discarded tat in my shed,I now have a pile of bits to get the build going;
The bike originally came with a rather nice campag N/R chainset and b/bkt,I removed these and added them to my 'one day I will get round to building a classic 80's racer' stash.I replaced with a chorus chainset, that needed a good whack with the hammer to run straight ,44/40 chainrings and a NOS campag mirage b/bkt scored off Ebay for a tenner.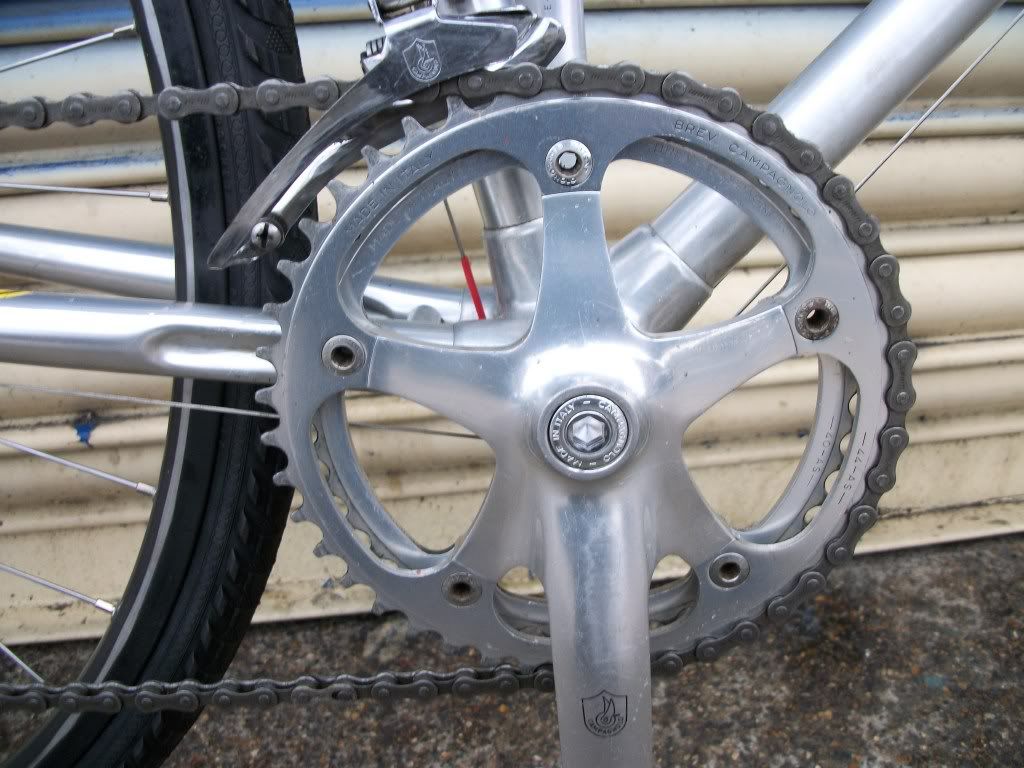 some campag mirage 8 speed ergo's will take care the shifting
One of my old 'bullet proof' training wheels has been brought back into service.This has an early dura-ace 8 speed hub,the first with a 130mm axle,at the time nearly all frames were designed for 126mm width hubs ( including this Alan),so shimano fitted bevel shaped outer lock nuts to the axle which spring the fork ends open as you enter wheel into the drop outs-very clever.Also note the 8 speed cassette modified to work with campag ,by having 7 speed spacers fitted.
Campag mirage rear mech to go with the front daytona mech,I had to fit a Shimano top jockey wheel,which has a lot more float,to stop the gears rattling.Check the Mavic SUP 36 hole rim,like I said 'bullet proof'.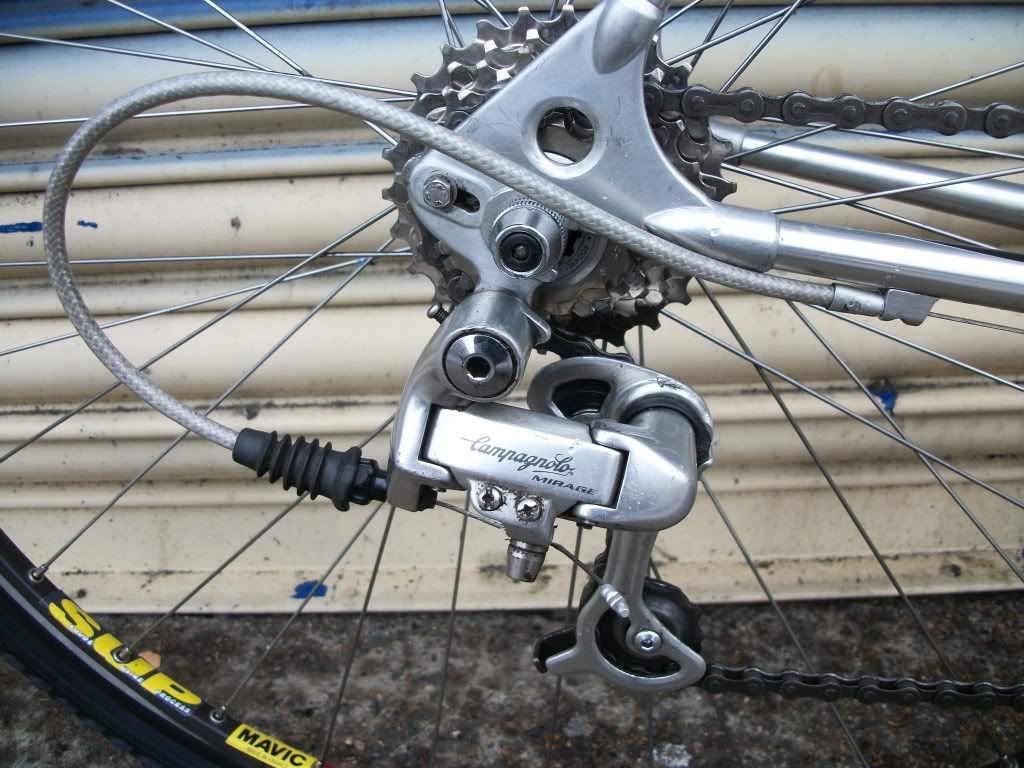 More next week when I tackle the brakes,and get the bike rolling
_________________
1994 Cinelli Super Corsa Retro Modern
1983 Alan Supercross
1950's Hinds Track
Humber Path Racer
Bottecchia SL project
Columbus Max Aero project