Hi all,
Well, not a complete retro build so any die hards may wish to look away now
... But browsing Ebay one afternoon I stumbled across a 98 Klein Mantra Race frame, WTB Greaseguard headset and Manitou X Vert triple crown fork in the US. This had been built up when new then stripped and stored pretty much ever since so stuck in a reasonable offer and a few weeks later this was sitting in my hall: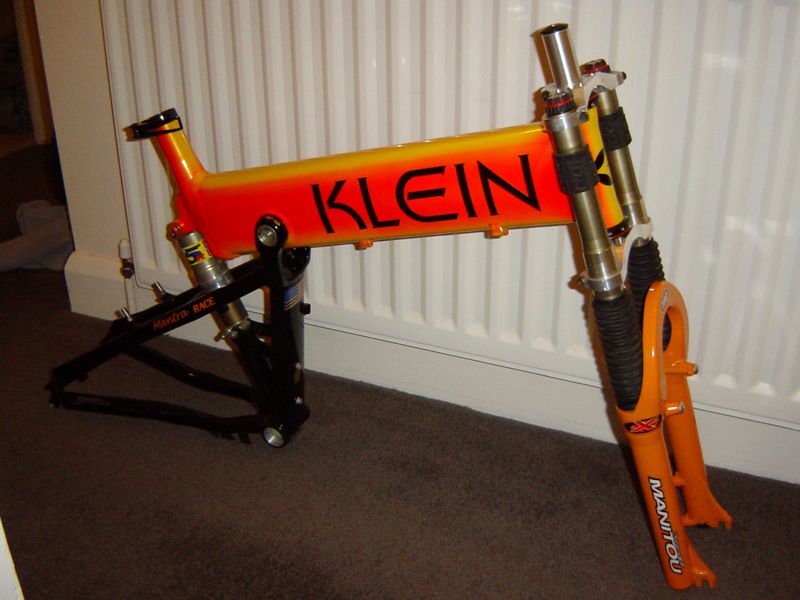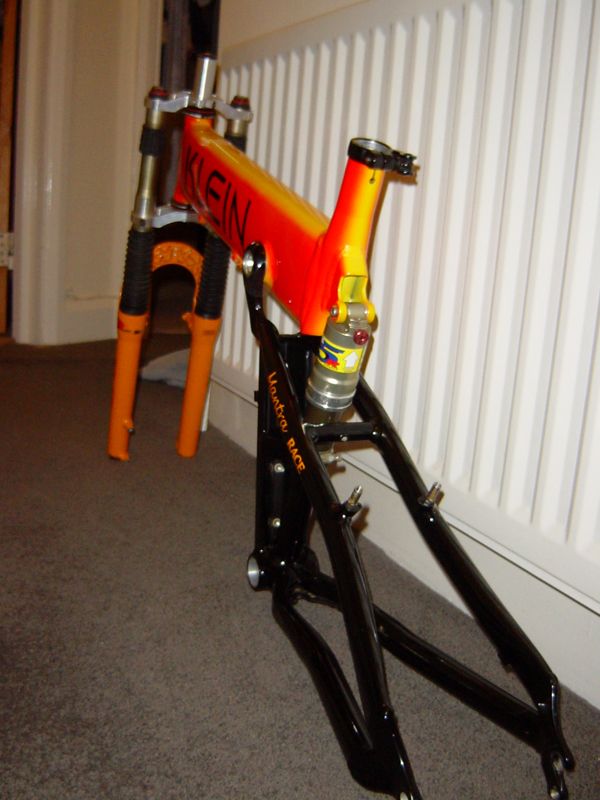 So out of the loft came the Spins:
And one of the Flites in the collection got put to use:
Didn't work for me when on so a switch to this...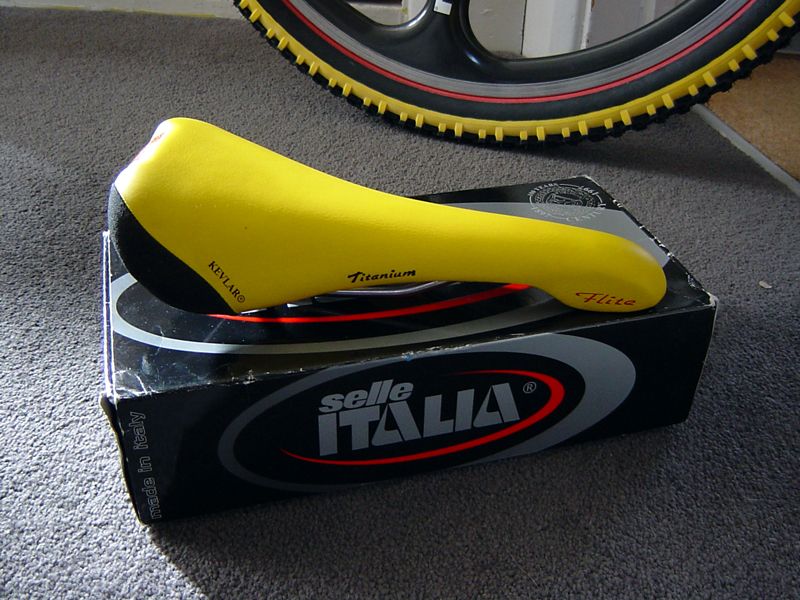 So then the mix of old and new bits started to take shape, things like thumbshifters I had, I had the full set of Pauls V's tucked away for some time and finding things in the colours I wanted after around 5 months of getting the bike how I wanted it to ride, it finally saw daylight at the weekend...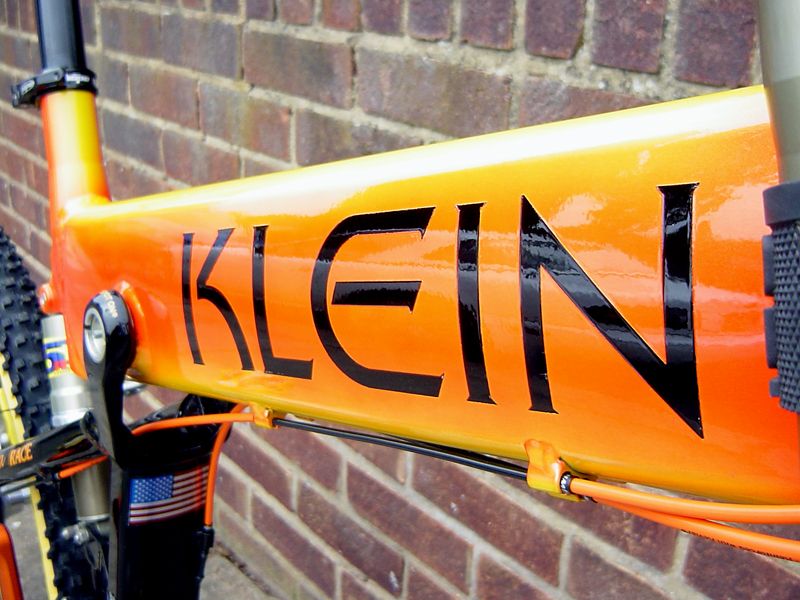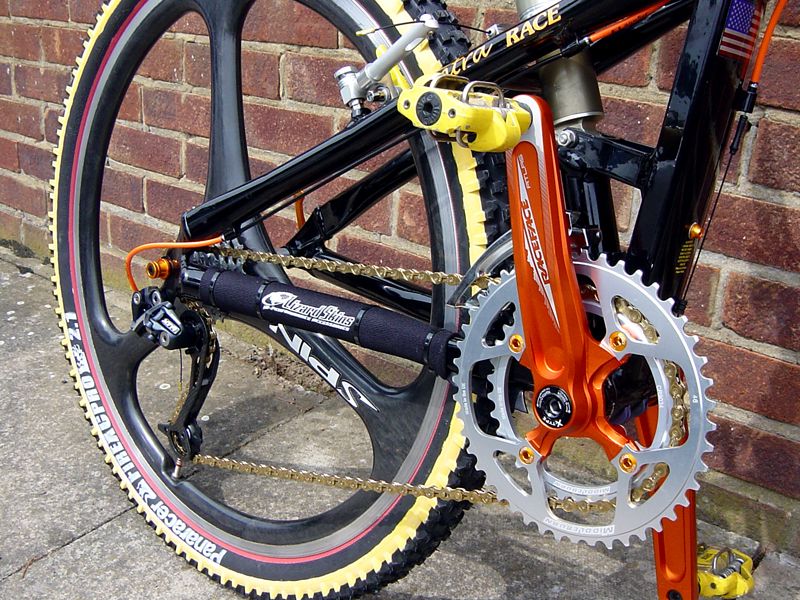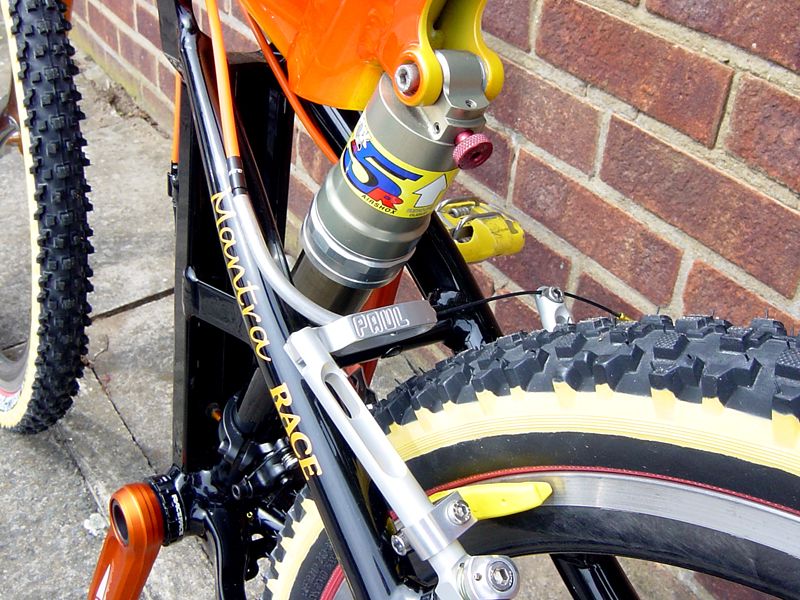 Specs:
Frame:
1998 Klein Mantra Race - Medium - Koi
Fork:
Manitou X-Vert Triple Crown (circa 2000)
Headset:
WTB Greaseguard
Stem:
Nuke Proof Warhead
Handlebar:
RaceFace Deus XC
Grips:
Superstar
Brakes:
Paul Components V's
Brake Pads:
Kool Stop Slimline
Brake Cables:
Jagwire
Brake Levers:
Paul Love Levers
Shifters:
XT Thumbies
Front Derailleur:
XT
Rear Derailleur:
XTR Shadow (970)
Derailleur Cables:
Jagwire
Cassette:
N/A
Chain:
KMC
Cranks:
RaceFace Atlas AM
Crank Bolts:
A2Z
Chainrings:
Middleburn
Chainring bolts:
A2Z
Bottom Bracket:
RaceFace
Pedals:
Time Atac
Hub Skewers:
A2Z
Wheels:
Spins
Tyres:
Panaracer Fire XC Pro
Tubes:
Schwalbe
Saddle:
Flite Ti
Seatpost:
Nuke Proof Warhead
Seatpost Binder:
Hope
Can't wait to get out and give it some proper use and enjoy riding it. It certainly feels different to the Mountain Goat I'm so used to but loving it so far.
I'm sure it won't be liked by everybody but thanks for looking
.
Cheers.
Alex.
_________________
1998 Klein Mantra Race
viewtopic.php?t=113556
1994 Mtn Cycle San Andreas
viewtopic.php?p=987093#987093
2000 Cannondale Raven 2
viewtopic.php?p=940782#940782
1992 FUNK Pro-Comp
viewtopic.php?p=1145594#1145594
2005 Turner 5 Spot
viewtopic.php?t=162815
2012 Titus El Guapo V3
viewtopic.php?t=