As some of you are probably aware I purchased Awkward Kid's Airborne Lucky Strike frameset after getting a bit of Ti addiction
It all started with me picking up some Ti bar ends followed by a Ti stem and then some Ti bars … I then got this niggling thought about boxing up the Proflex and all its spares (keeping for a later date
) and moving all the XTR M970 bits I had collected over to a Ti frame… I wasn't actively looking for a frame but when the Airborne popped up for sale I liked some of the frames features and the Ti bug bit hard
Awkward Kid's build thread :
http://www.retrobike.co.uk/forum/viewto ... cky+strike
Once a deal was struck I soon received the package and upon opening I was quite surprised by some of the frames features that aren't easily picked out with the camera, even when you know where to look
Anyhow, this is how it arrived :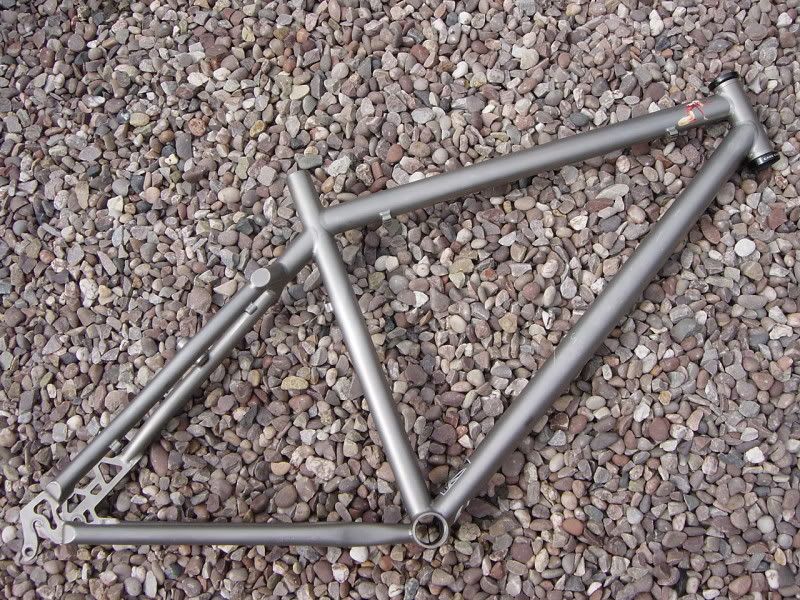 Dropout's / v boss's / pipe clip's / chain catcher etc that might help date it (as I am still unsure of its age) :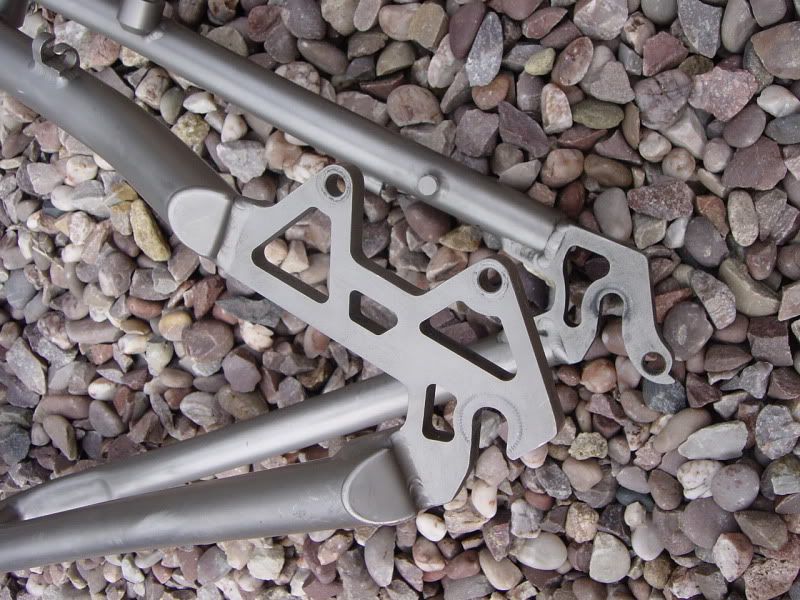 This probably shows the welds and profile of the top tube best - it almost feels triangular (and potentially painful
) :
This is the forming on the rear stays :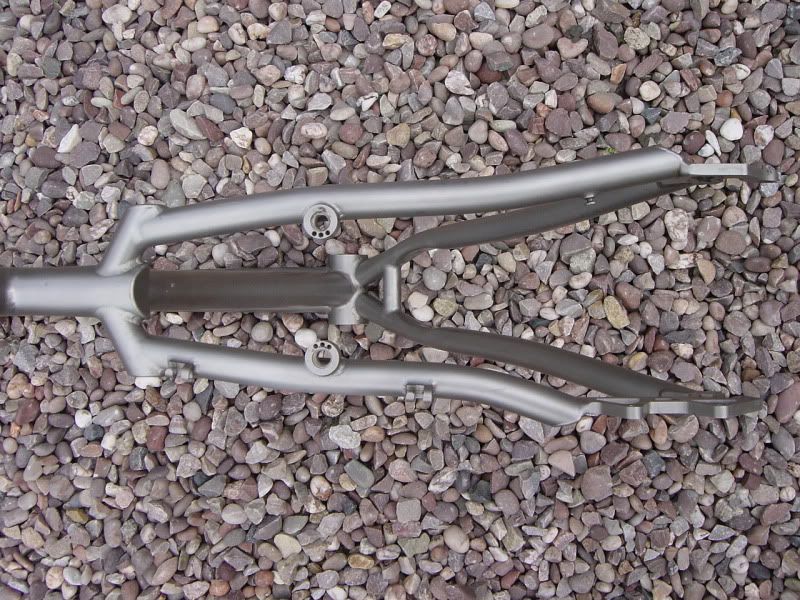 The down tube is ovalised at the head tube, round in the middle and then very ovalised at the bb shell (across the width). You can 'just' see this on the side view of the frame pictured above.
The vernier says :
Top tube (constant triangle) : 28.9 x 36.0
Down tube (front) : 43.5 x 37.8
Down tube (middle) : 40.2 x 40.2
Down tube (back) : 45.5 x 35
Seat stays (constant round) : 22.2
Chain stays (constant round other than tyre clearance) : 22.2
The angle gauge says a one degree difference between head and seat angle. EDIT : I will check confirm this with something more accurate than the iPhone (I have a digi camber gauge I will use
)
The serial number is SER02608
Is it 'retro' ? I am not quite sure …
But it will be having V's and a nice selection of retro goodies thrown in for good measure
I have quite a few more pictures / updates to add but I only get 30mins for dinner and my only net access at home is the iPhone !
WD
EDITED : To update the title to the correct year and comment on the angles