I realise from this thread that I am now the happy owner of the frame pictured in the first message, having purchased it from Brett, fine chap that he is.
I thought you might be interested in its latest incarnation, as a mean city (specifically the City and Royal Burgh of Kirkwall and St. Ola, population 8,000) bike, constructed from my modest spare parts drawers.
A question first though. What size of bottom bracket or chainset works best for this frame? I've got a 123mm square taper one fitted which I intended to fit a 48-28-28 Biopace triple to, but it became apparent that this would saw through the chainstays- I also note that I was obviously not the first to discover this! Longer BB? Compact chainset?
As a stopgap I've shifted the 38 middle to the outside, and using the front mech as a chain retainer am running a 7x1 setup, which I kinda like, actually. What I do notice in going back to Biopace is how jerky the forward motion is now that my pedalling is tuned for round rings. But my knees seem to hurt more with the round rings- a dilemma.
Anybody got a 110BCD round ring with between 38 and 46 teeth?
Here are some pictures.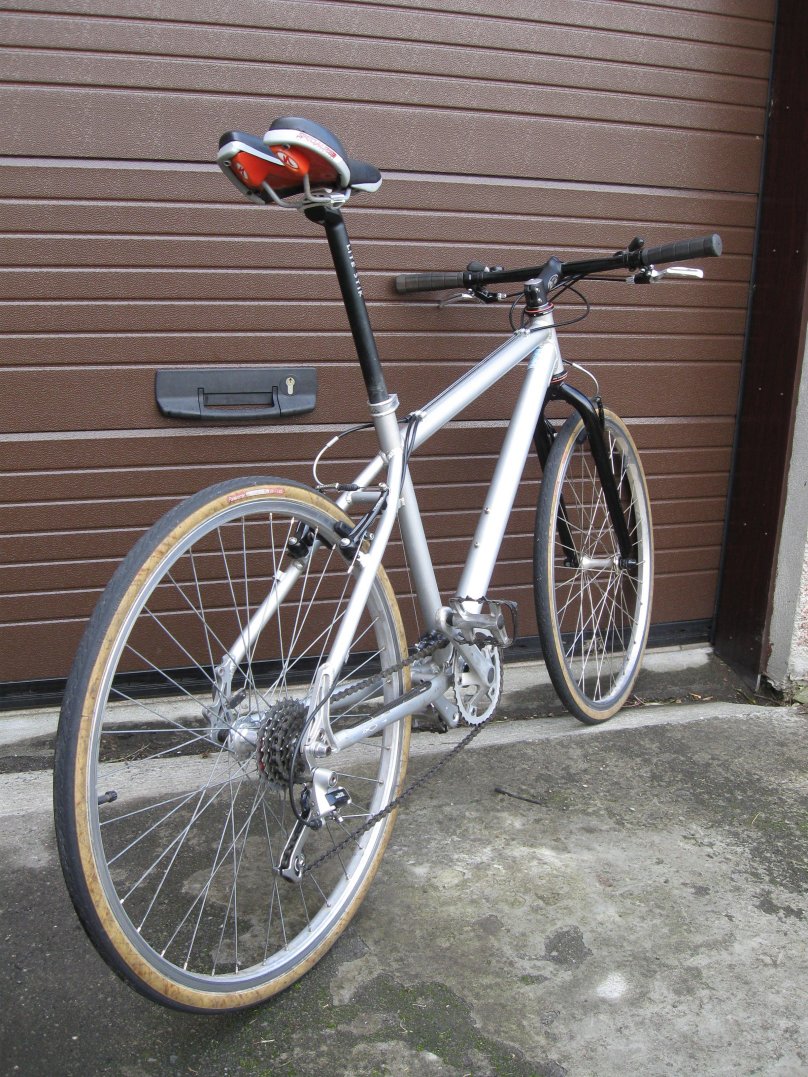 The uncompensated Project Twos give a very aggressive riding position, and my Luddite tendencies mean that easily set up and maintained Tektro V brakes are the order of the day. The Tektro Vs are very like the Shimano ones I run on my trusty '89 Tufftrax, and indeed the whole bar setup is identical to that of the Tufftrax, with Deore thumbies, and even '89 Tufftrax bars being used. The bars are actually nice light Cromoly ones.
Wheels are nothing great, with the rear a Quando 7 speed job bought in an emergency from a bike shop in Inverness in 2004 to replace one whose rim was tearing off, and the front an Exage-hubbed one that was all that remained of a bike pinched from outside the Edinburgh University Physics Dept in 1992. A friendly building superintendent saw me right when it remained unclaimed...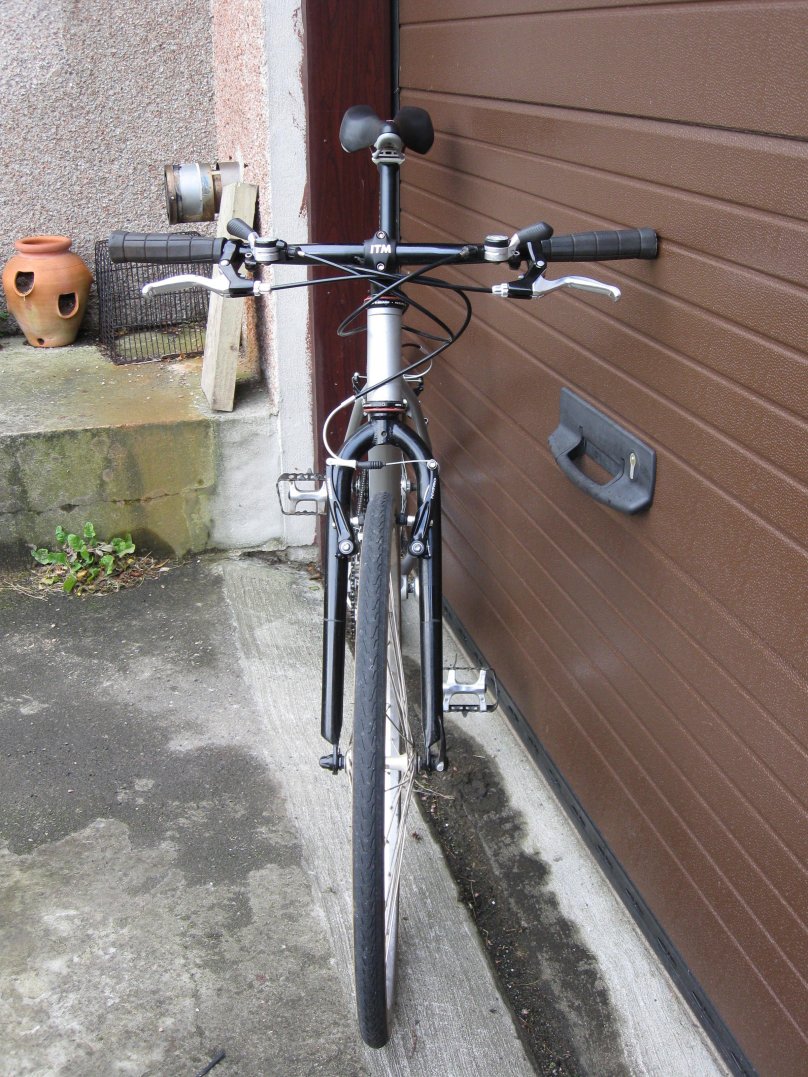 Pedals are bear traps that I bought in 1991 from a bike store in Boulder Colorado when I realised that certain death would result from continuing to go down steep trails without toeclips at the very least. I'm an SPD convert these days though.
See, every part tells a story...
Cheers
Steven