Staring to get somewhere - Its been pointed out on another forum that the columbus sticker is a commonly used replacement, often used on resprays - checking the bb threads I can see the remains of the original paint - its a light metalic blue (not the silver or blue of the current frame) - much more zingy than either of the current colours.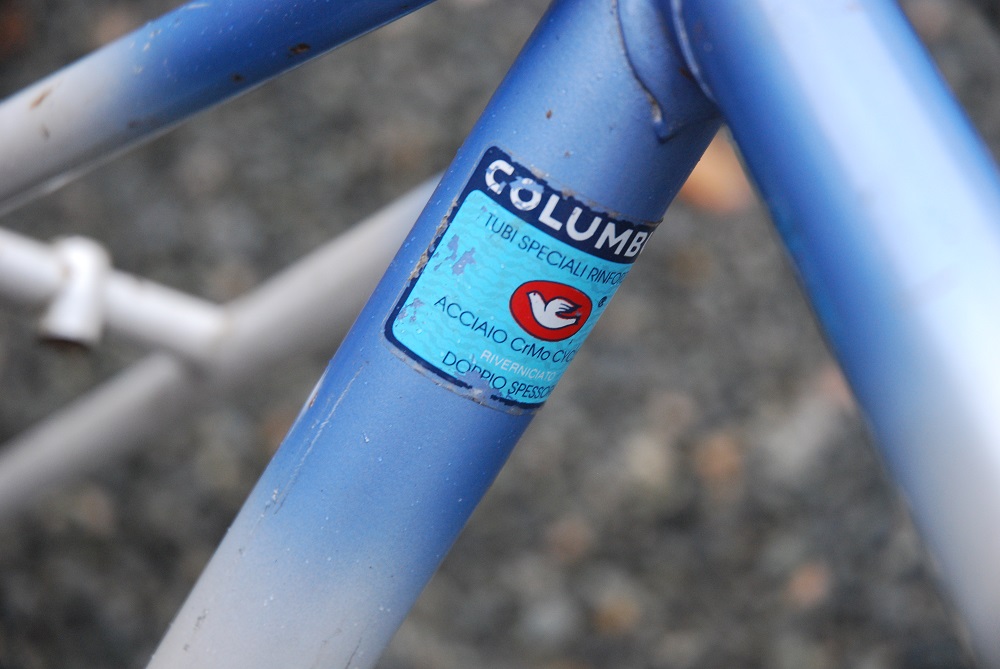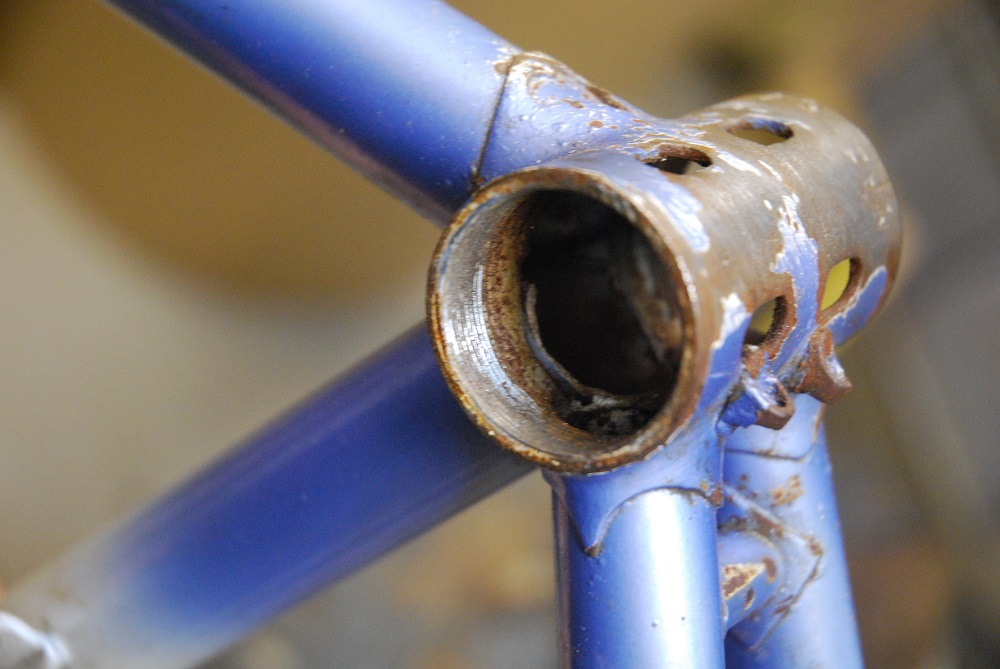 I`d assumed this was a Benotto team frame due to the stickers, however, quick bit of research shows that Ugo Derosa made most of the Moser team bikes as well - so if we forget the stickers (as its a repainted frame) there`s no reason not to suggest it started out as a Sanson Moser team frame in light metalic blue, ridden by Mazzarento - looks like some of the `79 Moser frames were more of a light metalic blue than the later `79 and `80 medium blues - see the below pic of Anderson in `79 Paris Roubais: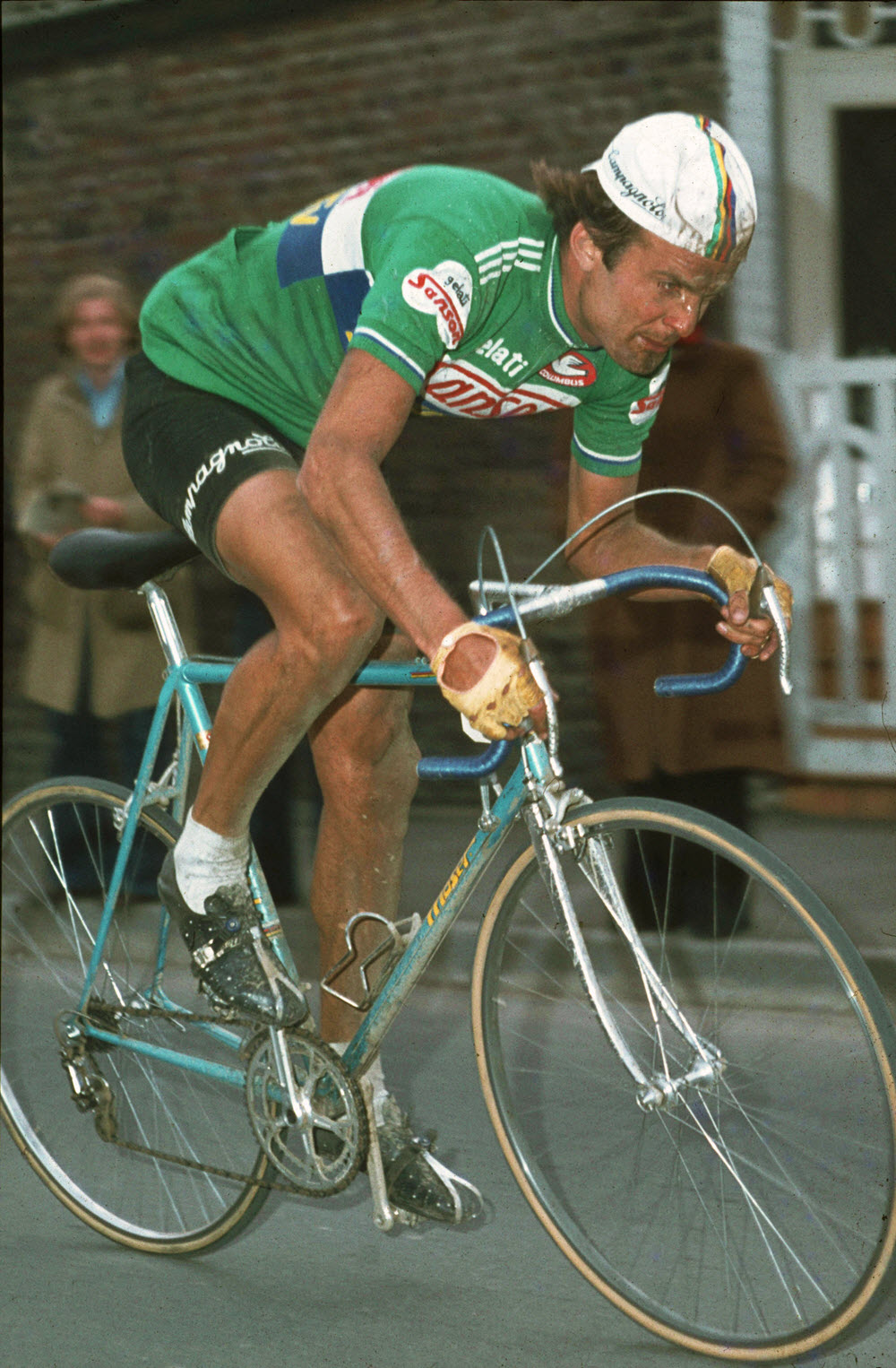 Then, post team life, it was re-purposed as a Benotto as it would have been worth more - thats my guess anyway.
Dan.