Changed some things on the Klein,
Put a different MC2 on there, longer and less steep.
Replaced the XT with a XTR front derry
Bought a [RooX] seatpost, 430 mm
Replaced the inner straw to the rear brake
Put the Gripshift X-Ray on and replaced all cables (ride on for the shifters)
Only thing to do right now is replace the crank with a XT from the Koga.
Other things i do not have planned yet because i am not sure that this is going to be a keeper,..
Please do not look at the peddle,..that's on there just to to be used as a handle to adjust the gears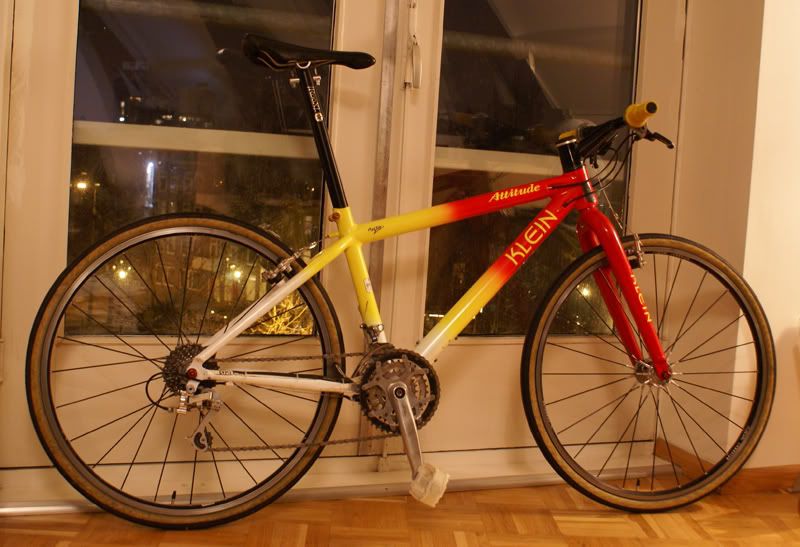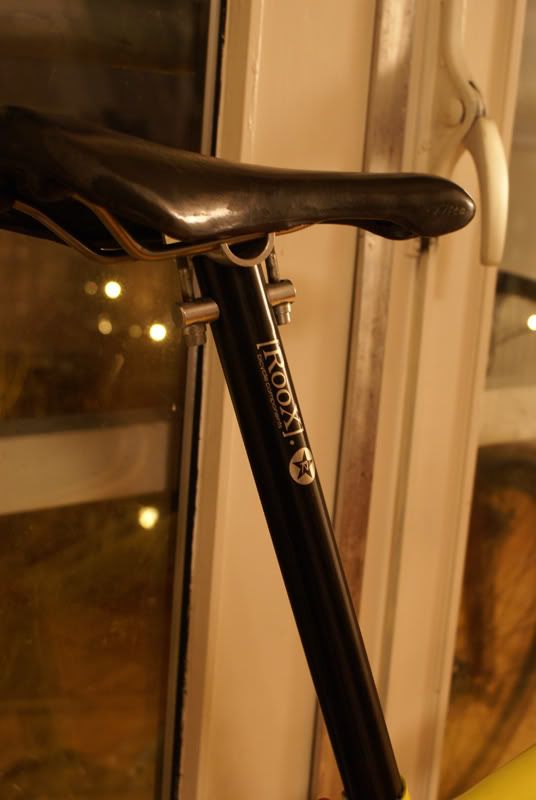 _________________
DEAN
- SEROTTA-
KLEIN ATTITUDE
- SEVEN -
MERLIN
- VOODOO - ROF - GROOVY - BONTRAGER - RAFTY - SUNN -
FAT CHANCE
-
MC SAN ANDREAS