Had this sitting in the cave for a good six months now. For me they along with the DH at the time were those which set the pattern for the next 10 years at Orange, leaving the URT years as a nasty memory. No personally a fan of the Monocoque look that modern Oranges have - so for me the purity of a tubular triangle pleases me. In a lot of ways I think of this bike as the Orange Fives granddaddy.
Had been keeping an eye on eBay for one for ages and when one did I was off on a quick trip to Bournemouth to collect it. Condition wasn't the best - most of the parts had been replaced at somepoint - including the forks which had been replaced with Rockshox Tora - lovely smooth action but weight a metric f*ck ton.
Managed to get some RC38LT's far swiftly but they have a very short steerer. A bit of research suggested that a Crank Bros Iodine was very low profile so off with the old FSA and on with that. Adjustable stem retained for the moment as its fairly low stack and I wanted to tune the cockpit.
Original brakes were deore v's with Avid levers was going to replace with Hope C2's all over but settled for just the front on the disc only rc38's.
This is a bit of a rushed build so bulk of bike is as is including the mega 9 deore sti's and mechs. Cranks are deore as well. Had a pair of RS3's for it but they are in mid-polish at the moment.
Wheels are mavic x517's on hope suspension ti-glide combo. Originals were XT hubs on random mavics - oddly one a citron. Have another citron rim sourced so need to do a swapsie at some point. The greeny-yellow citrons work surpeisingly well with the line green frame.
Seatpost is a USE Ti jobby with Xlite To saddle.
Enough waffle - piccies in 10 mins.
URL=http://s1300.photobucket.com/user/secret_squirrel29/media/mr%20xc/IMG_20140910_211727_zpszhdfruh3.jpg.html]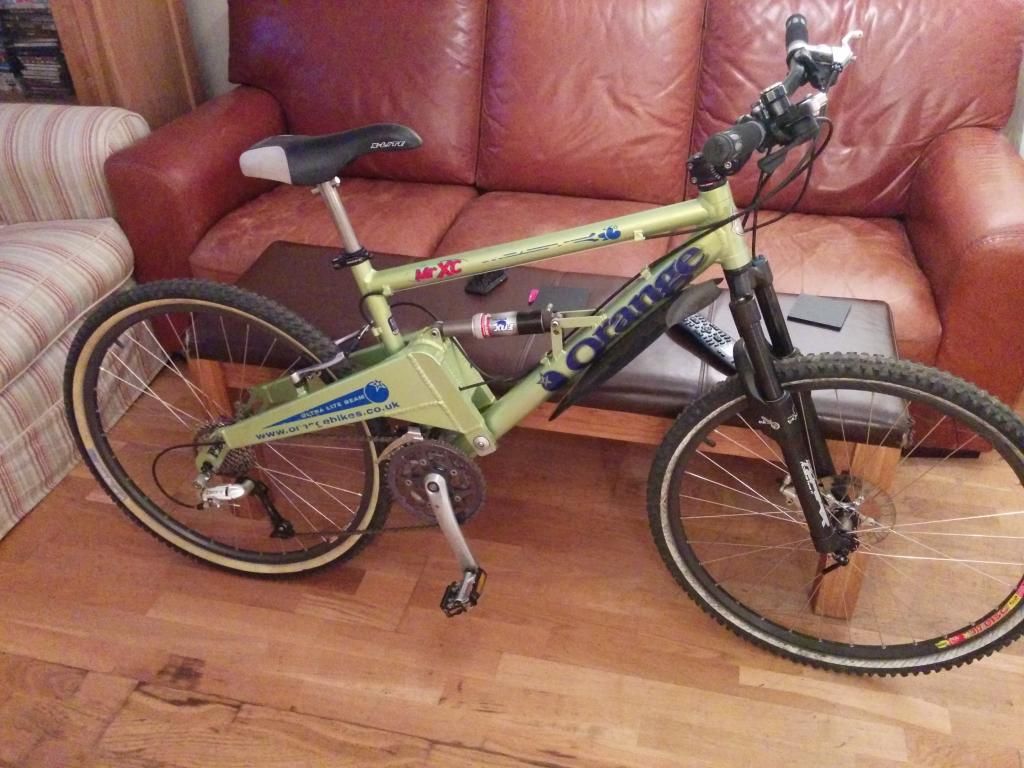 [/URL]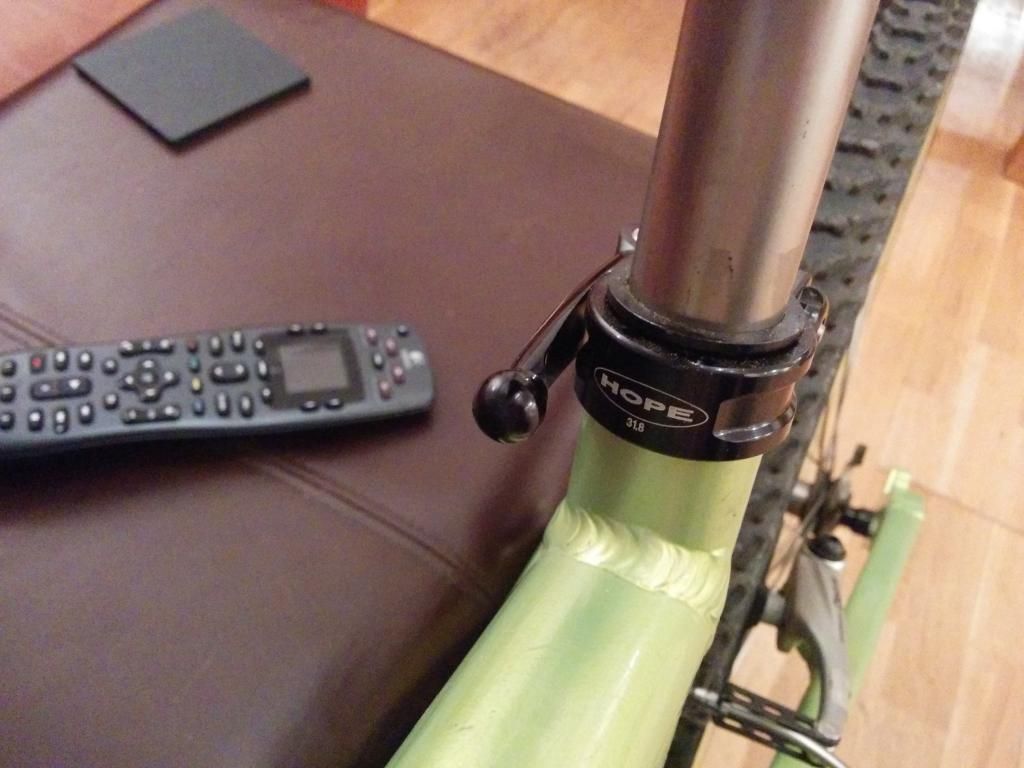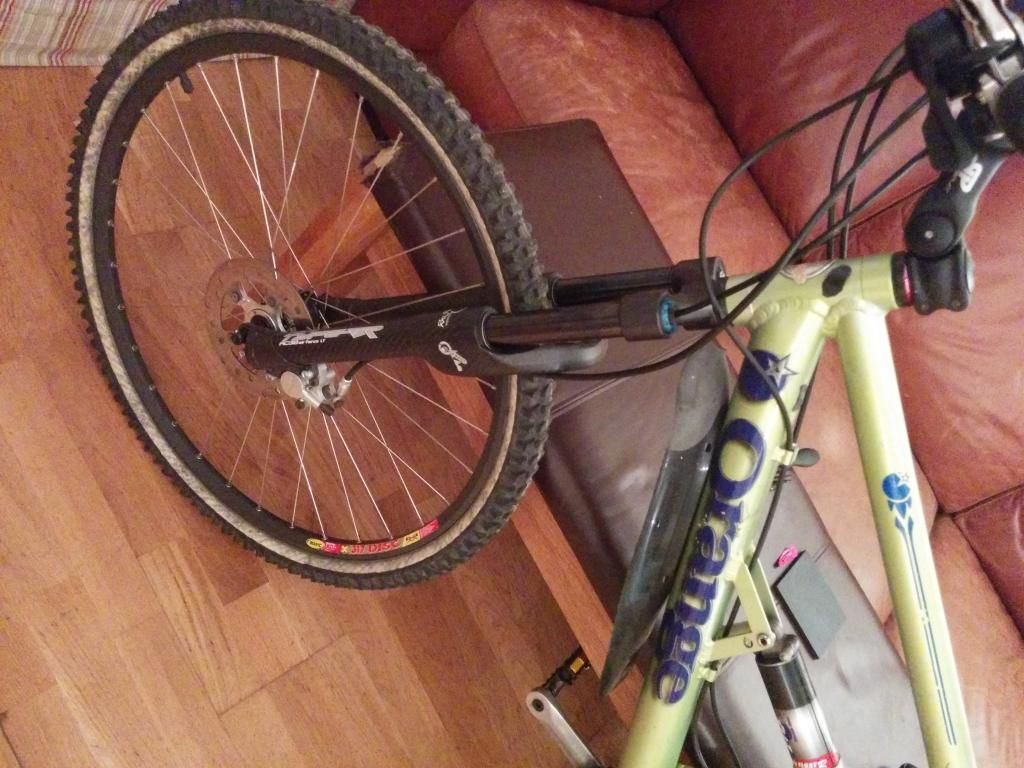 _________________
Current Bikes -
Dekerf Team SST
, 18 Birdy Touring, 93 Orange Prestige, 17 Ribble Endurance,18 Fairlight Strael
Gone :
'00 Orange Mr XC
,
Dekerf Mountain
,
Dropbar Pace RC200 F7
,
93 Vit T
,98 Birdy Blue
WANTED : ** Orange spotty shorts **. **Softtail frame in 17-18" **