The story so far. Bought, restored and sold on 3 Kona's. The commute is a 96 white Cinder Cone and I finally sorted out my dream bike, the 97 Explosif - my first proper off-road beast (see the signature for more details).
Back in the spring up popped a pristine 1997 Manomano frame in the for sale section. I knew very little about the frame or the bike (if you haven't guessed, the 1997 range of Kona's are my favourite) but I'd become increasingly curious about full-suss machines.
After a lovely trip to Sletti's man-cave a mere 5 or 6 miles from my HQ (top man by the way - he has some LOVELY bikes) I was the new proud owner.
The history is that it was ridden a handful of times before being put into a long early retirement. The paintwork is 95% excellent with only a few nicks on the decals and very minor chips to the rear triangle. I've been over the frame so many times looking for cracks, fingers crossed my eyes are working as I haven't spotted any.
Anthony - the don - provided some excellent information and guidance and the quest started to build up the parts list. That coupled with the Explosif and Rapide builds (see signiture) meant this went on the back-burner...until now.
For forks I got a pair of 97 Z2's from a Kula of the same year but the steerer was too short (this was odd considering they were from a 19" frame which suggests that set-up was all wrong). Fast forward to the other week and again, through the sale section search engine I got a rather tasty pair or almost NOS Rock Shox Judy XC's (thanks Inzaman). They are a tad longer that the standard P2/Indy SL's of the era but it's very marginal and thanks to Anthony's re-assurances, shouldn't be an issue with geometry.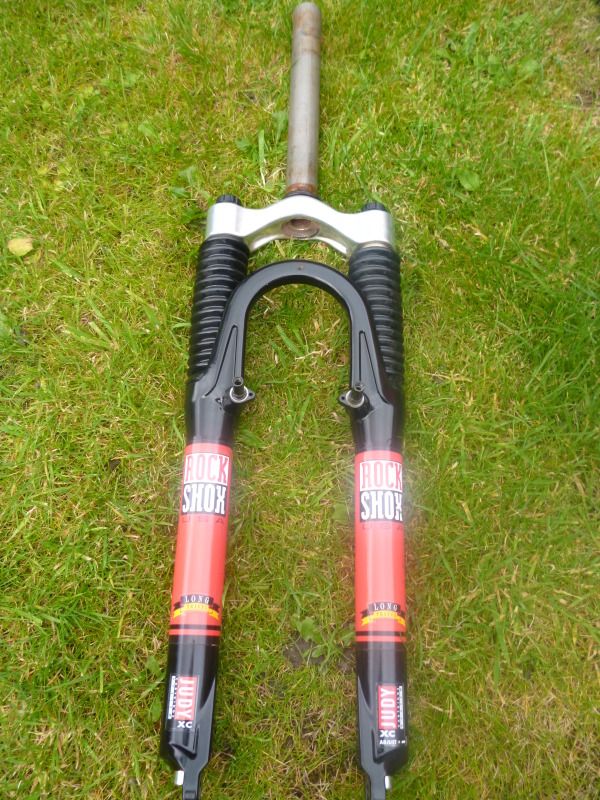 For eveything else, I hold my hands up and say I paid
WAY
over the odds when I bought a 1997 Kilauea on ebay late summer. But everything bar the forks, seat post and clamp will be used (not the chain) as it was in tip top condition. It also meant I could help out Canuck with his frame search and recoup a little bit of the outlay; fingers crossed it arrives in Denmark this week!
I'd like to get it finished before Christmas but I think it'll be tight, especially as Project Old-Man (the Rapide) needs to take priority. There aren't many Manomano owners as far as I can tell, so any thoughts and experiences of riding these would be very welcome!
Current status is that it has the forks fitted with a lovely new CK silver headset and some minor post production stickers carefully removed.