Well after about 2 months deciding whether or not I had enough parts and money to start another project, I finally went to pick this up 2 weeks ago. After I sold my 1996 Fire Mountain, I wanted to do a little nicer of a Kona and something a little older/retro! I am currently running into a laundry list of problems because the original owner really neglected it and I am REALLY surprised that it is in the condition it is in!
Things I have added....
-Onza bar ends
-Syncros Stem (Velocity stem didn't say "Velocity" any longer)
-Zoom handlebar (jobber black handlebar)
-Deore XT rapidfire shifters and levers (pod on original thumbs was massively bent)
-new crank arms (drive side was bent)
-new rear derailleur cage (rear derailleur hanger and cage were bent)
-repacked bottom bracket (not touched in almost 20 years)
-Kona Race Light seat (had a jobber seat)
-seatpost (original seatpost was 3 inchs long)
-Deore LX cantis (looked better than the beat up Deore cantis and shit pads)
-new cables (originals were rusted and housing was crap)
-Panaracer Dart Rear and Onza Porc Front (Had some Taiwanese crap on it)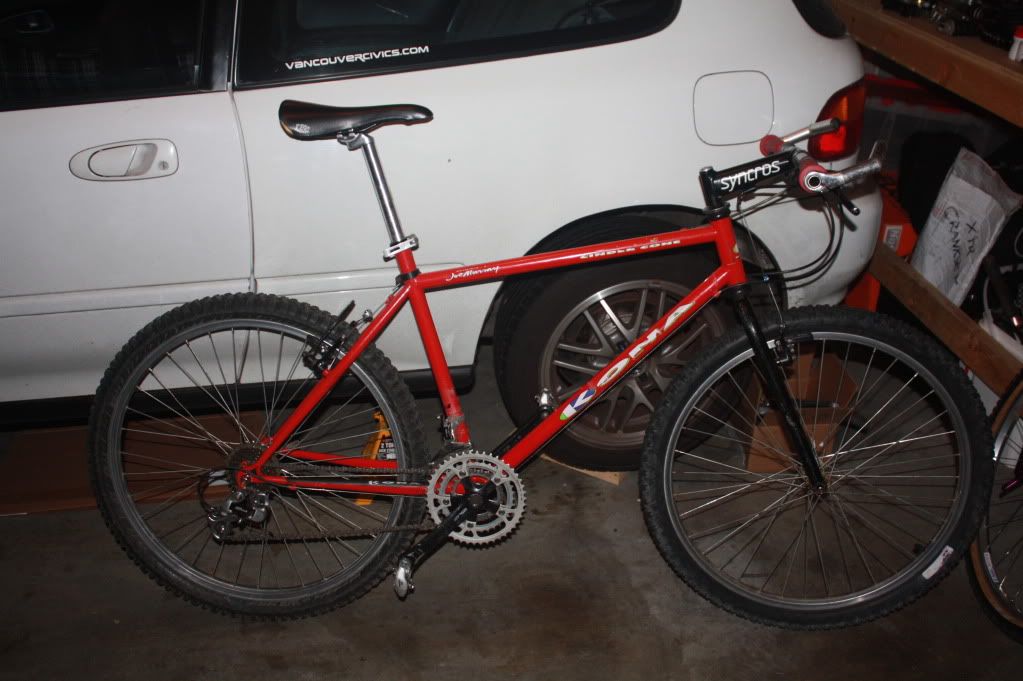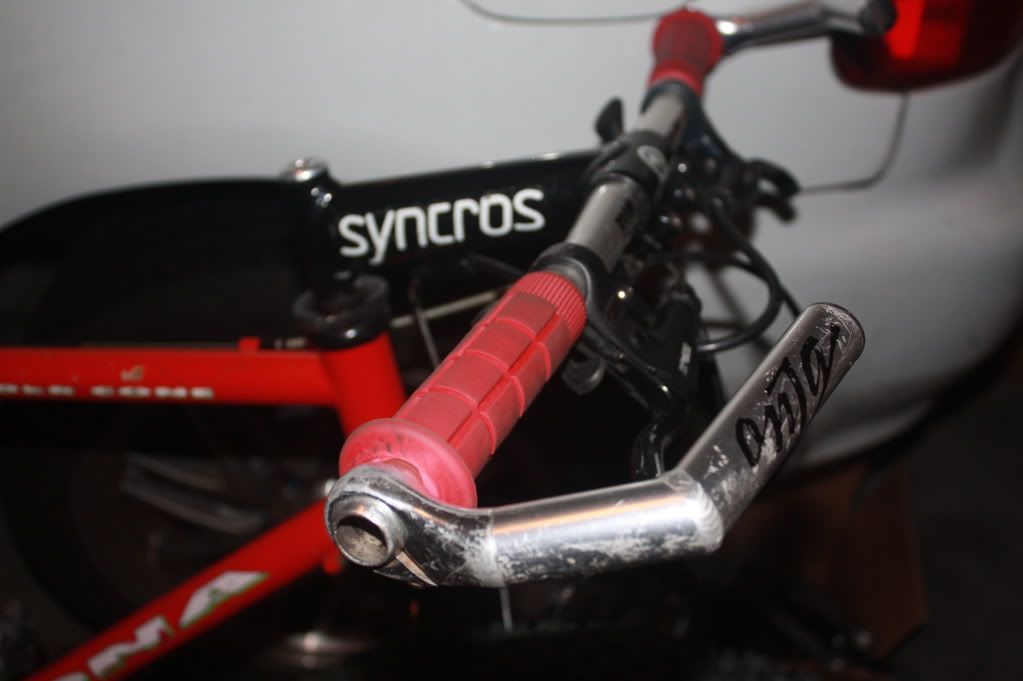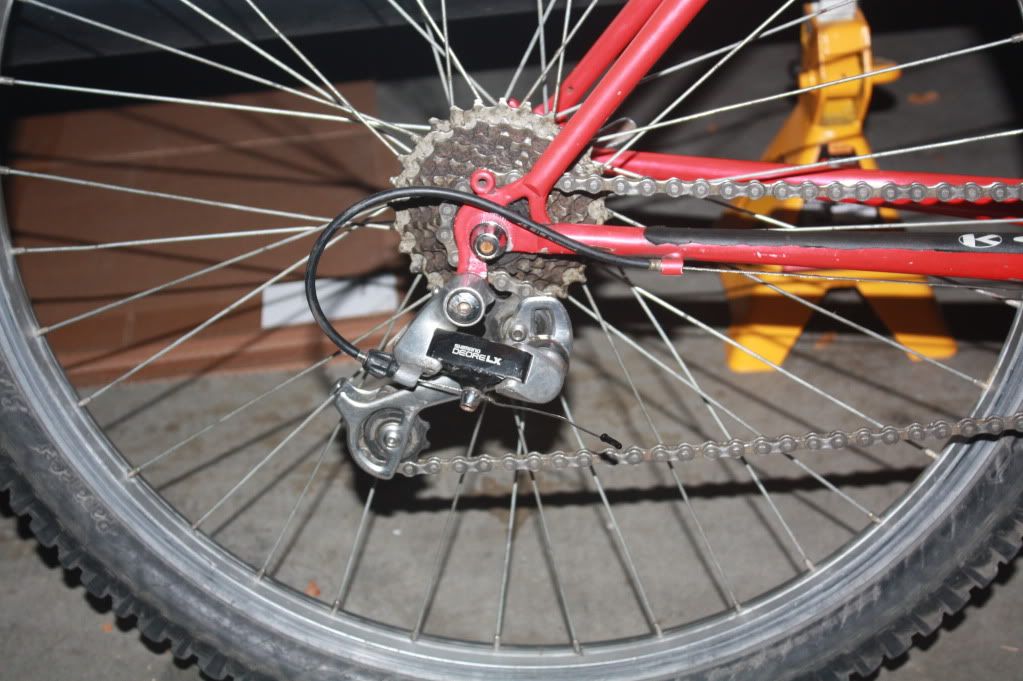 Plans are to find a new pair of XT/DX thumbs, new rims, new spokes, new hubs, and if I am lucky a 26.4 Syncros Seatpost (I don't even know if they made it in that size!).

_________________
Only a handful of bikes!!!