Had this one a while but never posted any type of thread regarding the build
First the exploded shot of all the bits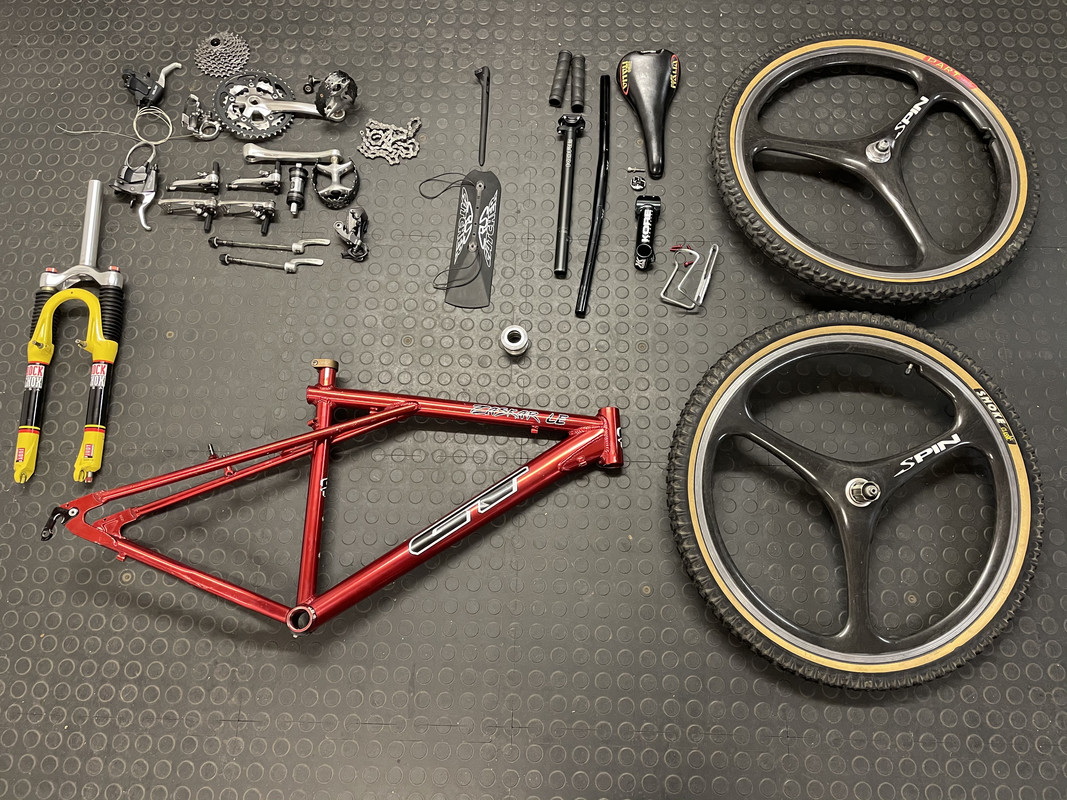 Bike isn't mint by any means , but isn't too bad. Perfect to actually ride without worry.
Deliberately I've gone for mainly XT group and mid range bits as it's more likely to be built like this back in the day.
Judy SL and spins kind of fit well I think. Really stereotypical of the times and iconic like the Zaskar.