Ugo51 wrote: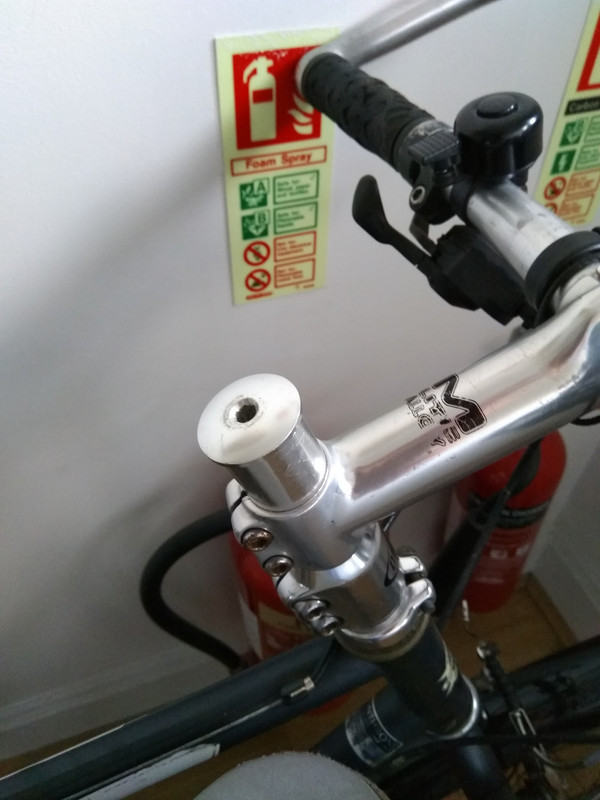 This is the current setup.
The top cap is a threaded cap that screws onto the extension tube, which is why I thought all top caps were threaded.
Whoa
that is some set-up! There is a lot going on there. I am struggling to figure out what you have on your bike. If that lower collar with a pinch bolt is the Headset bearing adjuster, then I assume that you have Threaded Headset with a Threadless conversion. Your Top Cap seems to be an integral bolt type, which I assume is pulling on the Quill sliding "Nut".
I would start again with either a Threaded / Quill set-up if your Steerer is Threaded, or if your Steerer is actually Threadless, fit the simpler Threadless set-up that utilities a Top Cap like the example in my picture.
I'm probably not helping you a great deal with a solution, but perhaps THM can figure out what is going on with that unusual set-up.
Pip.
_________________
Currently in the stable >
1993:
Kona Kilauea
|
1995:
Kona Kula
|
1996:
Kona Ku
|
1997:
Kona King Kahuna Stars 'n' Bars 18" Vs - Kona King Kahuna 19" Disc - Kona Explosif - Kona Koa
|
1998:
Kona Hei Hei -
Kona Ku -
Kona Hot
|
2000:
Kona Score - Kona Explosif
|
2003:
Kona Kula Primo
|
2010:
Kona Kilauea.