So, I've been looking around trying to find more info on this purple ano RTS frame I have, and it seems every time I start reading about one it turns out to be one of the powder coated frames. There doesn't seem to be a lot of info out there. Are they a rare item?
The main thing I'm curious about is what sales year/s were they made for and were they made for the frame only market, or were they built up as well?
Mine is a USA built anodized, no question, but it doesn't say RTS-1 or Team or anything, it just says RTS. I bought it new as a frame only that had never been built so I'm thinking that might be why it just says RTS.
I know it's a 16" that was made in '94(ser# 01943853 16), but I bought it in '97. It has decals like the earlier frames circa '95. It was obviously a left over that didn't sell once the early '90's purple phase had started to fade. I bought it cheap to build something for the wife, so I didn't care if it was purple, she loved it!
Anyway, I've been going through our old bikes, getting them running again, and I've been looking up info on all this old stuff I have. Interesting to see I have a few hard to find items.
Anyone know any details on these purple ano RTS's?
Here's how it looks for now.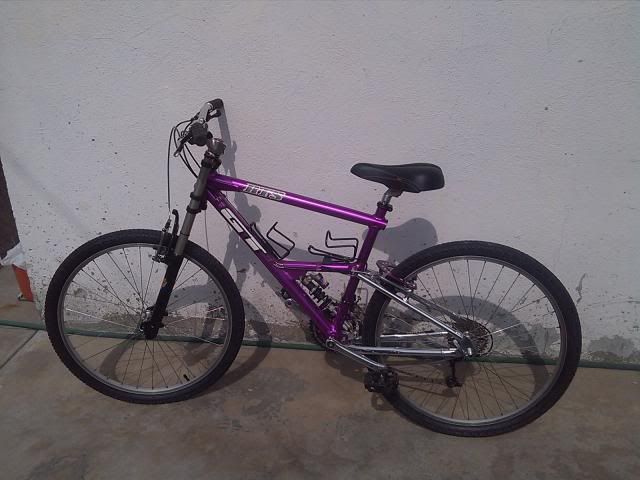 It's all mid '90's LX 8 speed with a Girvin Chubby fork that needs to be replaced with something else. I'm thinking about a Rock Shox or Marzocchi fork from the mid to late '90's and call it done.