What a nice weekend I have! First my wife told me, she would take the kids and go for a visit to her mom for a few days. And as soon as they left, the guy I had emailed with for weeks finally agreed to meet and sell his trusty old Rocky to me
The poor thing is quite used, the clear coat had gone brown with branching cracks everywhere. The fork is hideous and the grip shifters were that ugly I even threw them away before taking a first picture...
Thats of course a 1992 RM Cirrus.
The parts are quite nice. Syncros stem, handlebar and seatpost. Mavic 231 Ceramic rims, the race lines. XT drivetrain with some newer parts (rear hub is XT Parallax and the rd-737).
The first thing I did was to mount some nice thumbies and new grips. Then off for a quick spin to the supermarket. I needed some Chips and bratwurst to throw on the grill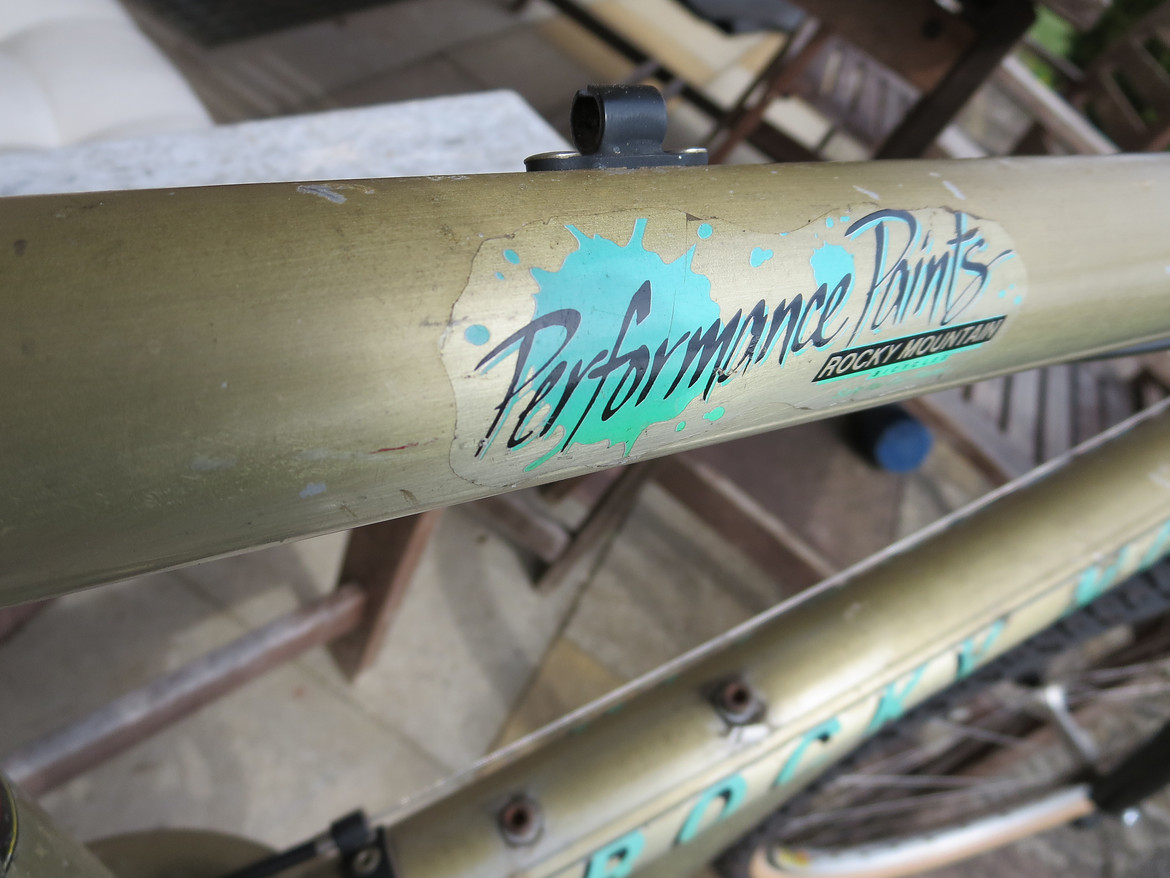 Back at home, I had to mow the lawn of course. It might start raining today:
Not sure, what I'm going to do with that bike. I really like the frame. But it might be a bit too small for me. As usual
I'd really like to mount a mag21, but I don't have a fitting crown with a threaded 1 1/8" steering tube.
_________________
My bikes:
1995 Specialized FSR
,
1995 Ibis Szasbo
,
1992 BikeTech Hikari
, 1997 Klein Mantra
(pics)
,1992 Scott team racing
(pics)
, 1989 Kuwahara Pacer
(pics)
, 1992 Centurion Titan
(pics)
, 1985ish F.Moser jodler
(pics)
, 1992 Hercules Titanal
(pics)
, 1994 GT RTS-1
(pics)
,
1995 Klein Pulse
,
Current projects: 1996 GT LTS Thermoplast,
1992 Klein Pinnacle
,
1992 Marin Rocky Ridge
Ex bikes:
1992 Rocky Mountain Cirrus
, Cannondale
SM2000
, Specialized
Rock hopper comp
,