Ok... soo.... need some suggestions here...
First off, unfortunatly the last owner didn't get the front derailleur cable stop replaced before Toxic painted it... since the paint is just amazing I'm going to leave it and go 1x7...
What do you think I should do?
1. Gatorblade... Black legs, white "b" (as pictured)
2. Mag 21... actually a "magnesium" model (will have a proper 1-1/8 crown) gold legs
3. same as #2 but paint the legs and crown black and white
I also included a possible group selection... NOTE: The crank arms will be getting a fresh black powdercoat...
.
.
Please reply with your suggestions, comments, criticism =) Thanks!
.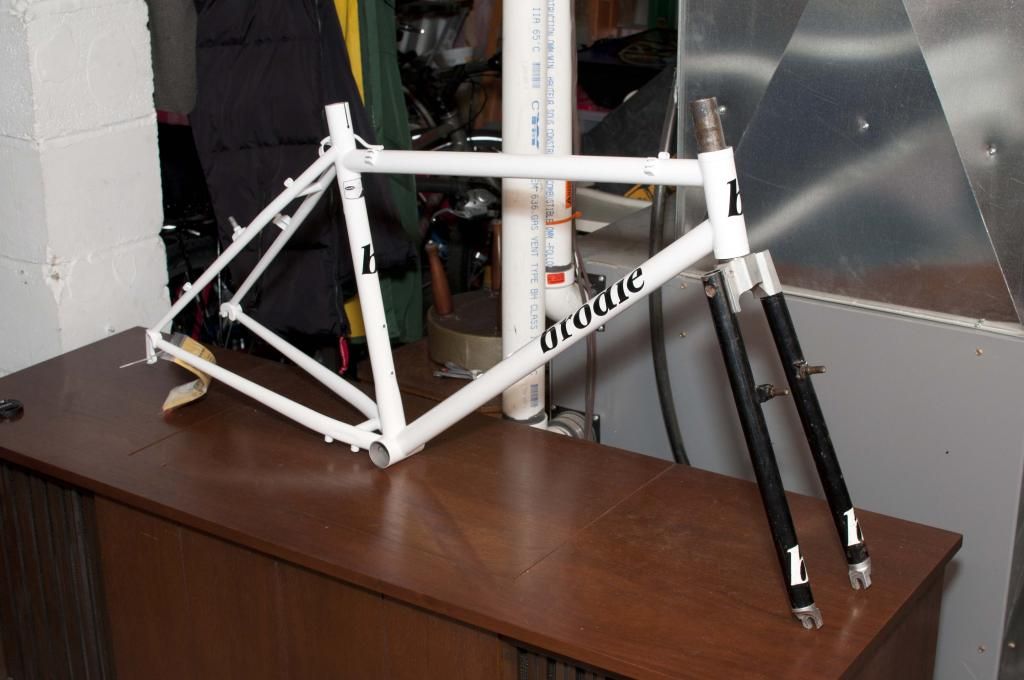 .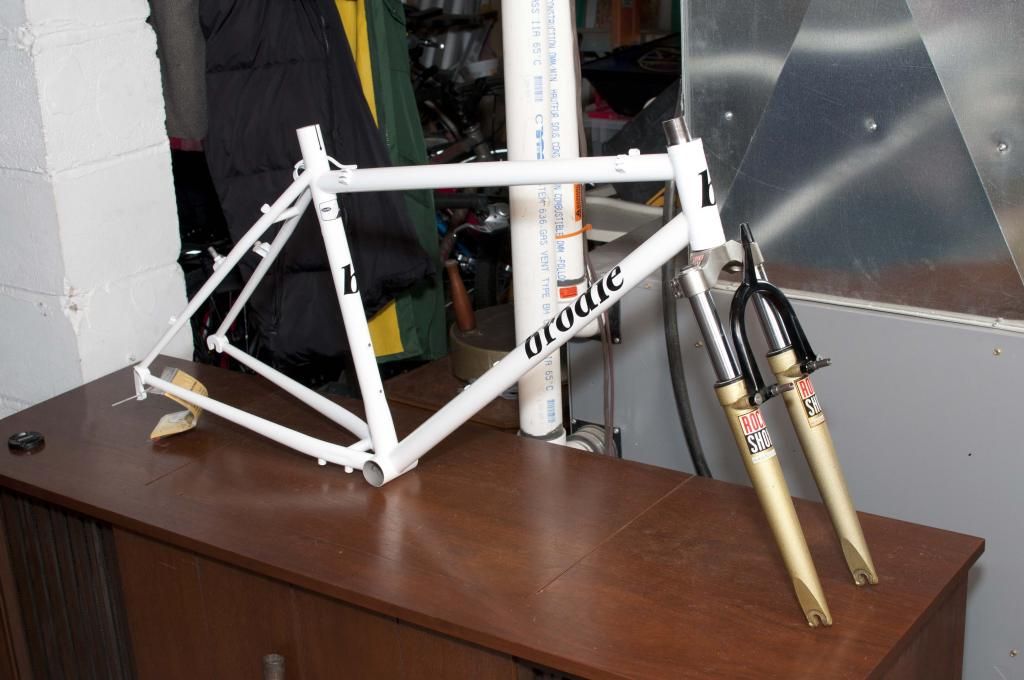 .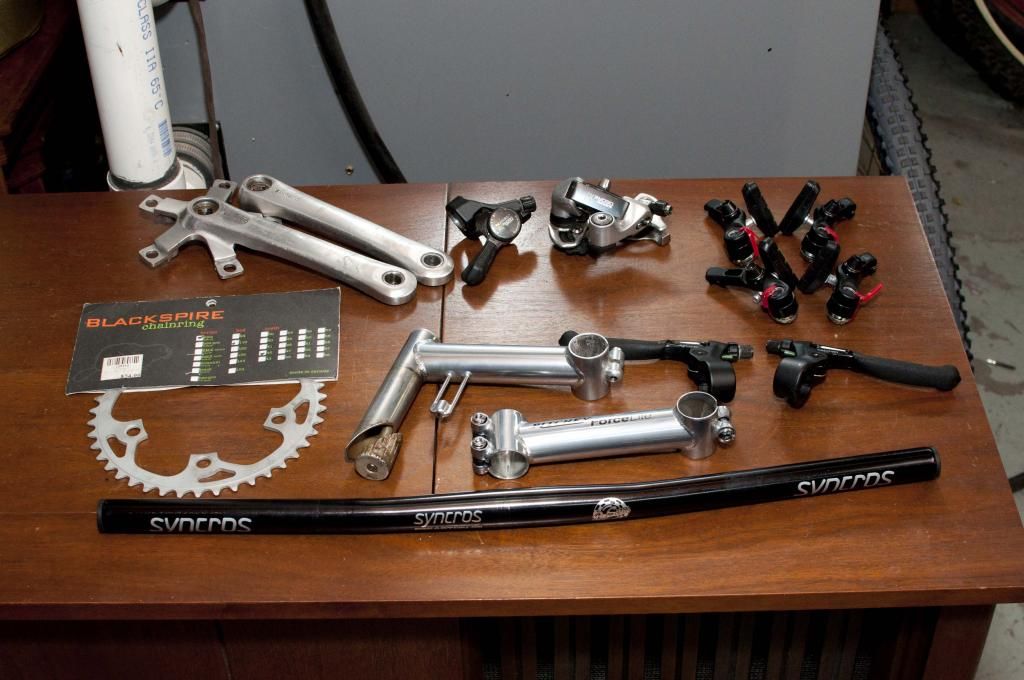 .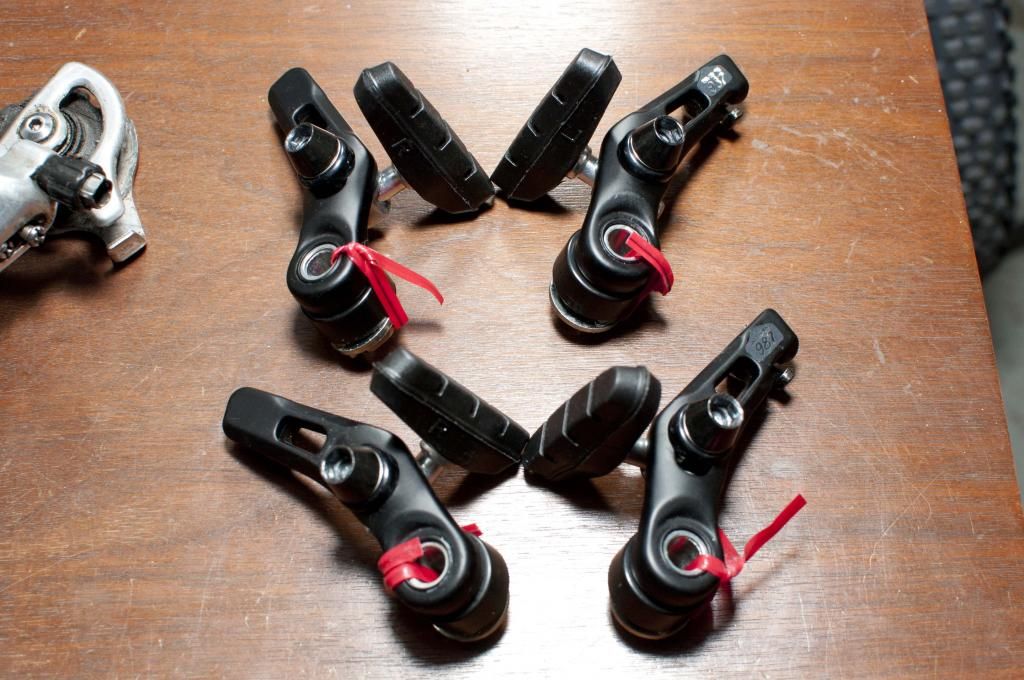 .
.
.