Yet another one to the fleet, this came up locally on Gumtree too cheap and ten mins from my house so i couldnt resist it...
So off i went last night and came back with a tatty looking but pretty damn original Lave Dome in Orange Lava colour, few scrapes and rusty spots but nothing too terminal thankfully!
Ten mins after acquisition last night..
Had a cheap replacement rear tyre, and unfortunately the front 'sniff' tyre is badly perished on the skinwall so thats had to come off, ive fitted my maxxis beavers as its about to turn muddy round here and it needed a new bb as the one in it was worn out and wobbly.
A quick look in the parts box and i found i had a 68x110 bb sat there brand new, so in that went and i spent this afternoon stripping and cleaning it all thoroughly, here are the results...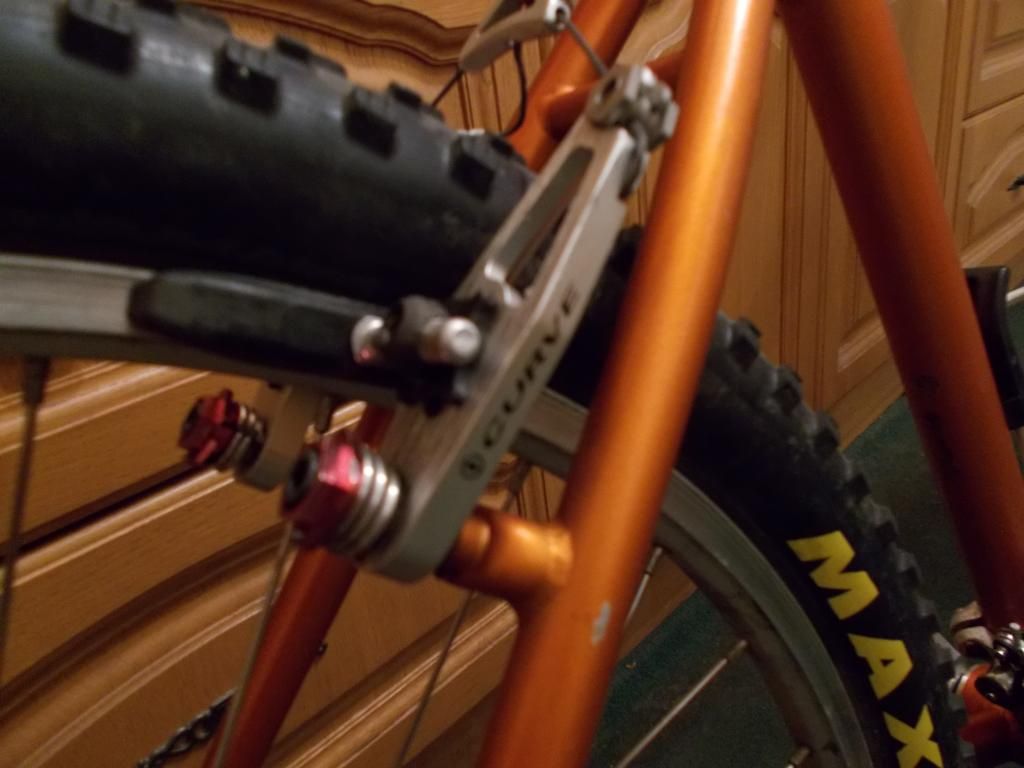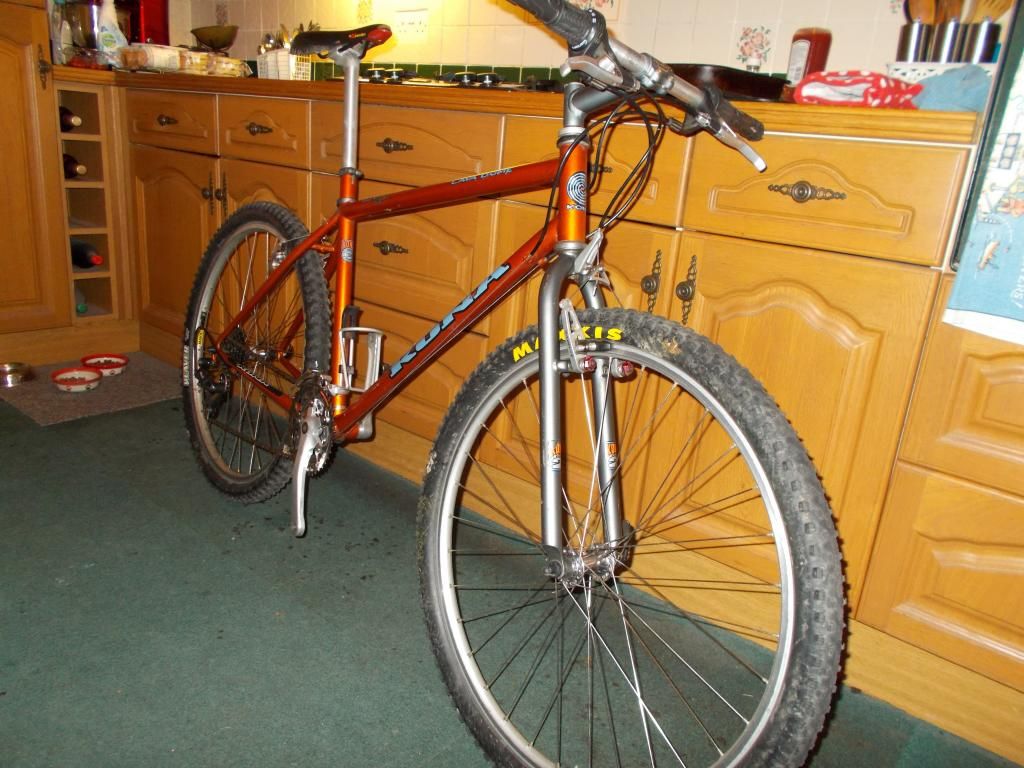 Future plans are just to ride it and maybe up the spec level to xt, oh and replace the srt400 gripshift for my xt thumbies.....