Right here we go....
I've been on the lookout for a Lobster frame since joining RB but nothing seemed to show up and the eBay searches produced more modern stuff.
Alway wanted one bitd but never had the funds to buy the frame then the parts so ended up with a couple of Univegas under my belt.
Then a few weeks before Christmas I stumbled upon this frame on eBay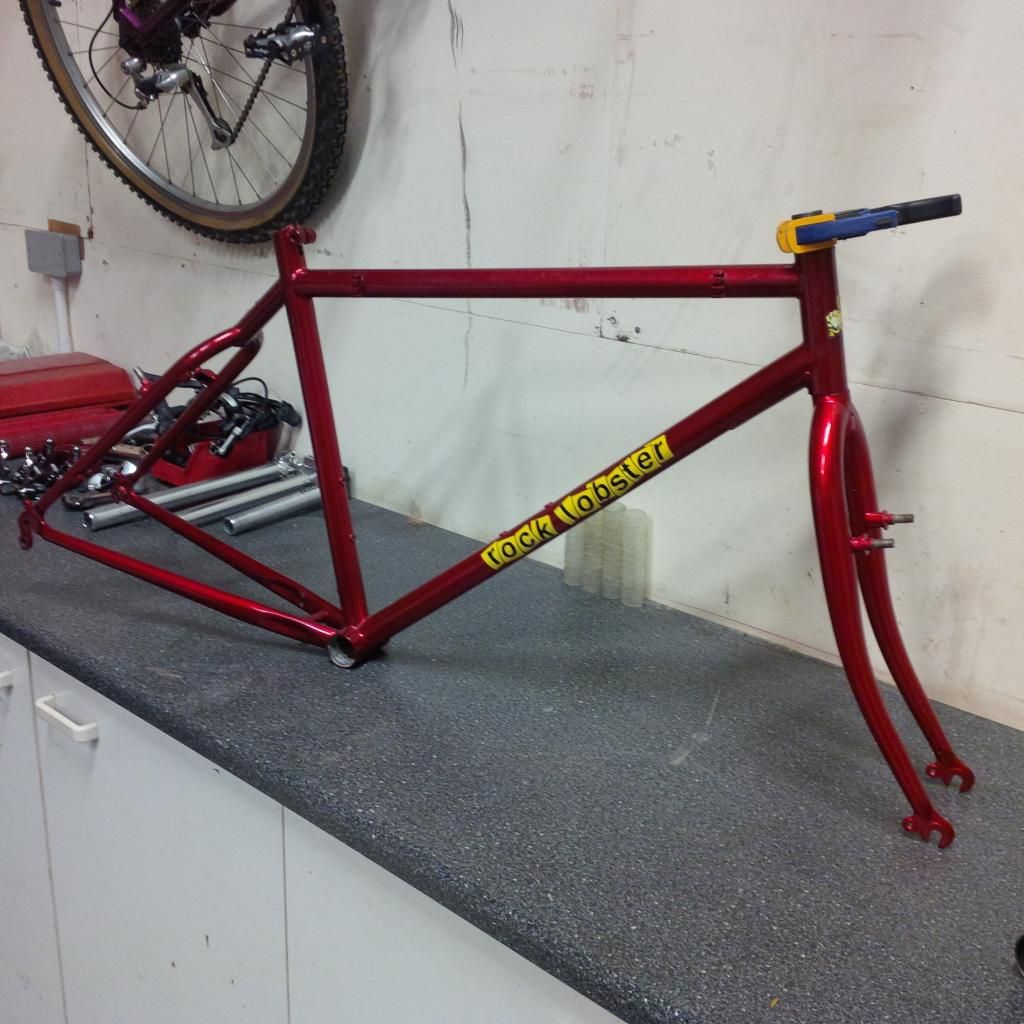 Thought it was worth a punt so put in an offer and secured it....
I collected it today and turns out its a fellow RBer but didn't get his username....
I have decided to get the frame stripped as although its in ok nick it's not to my taste and I want to get a few areas repaired....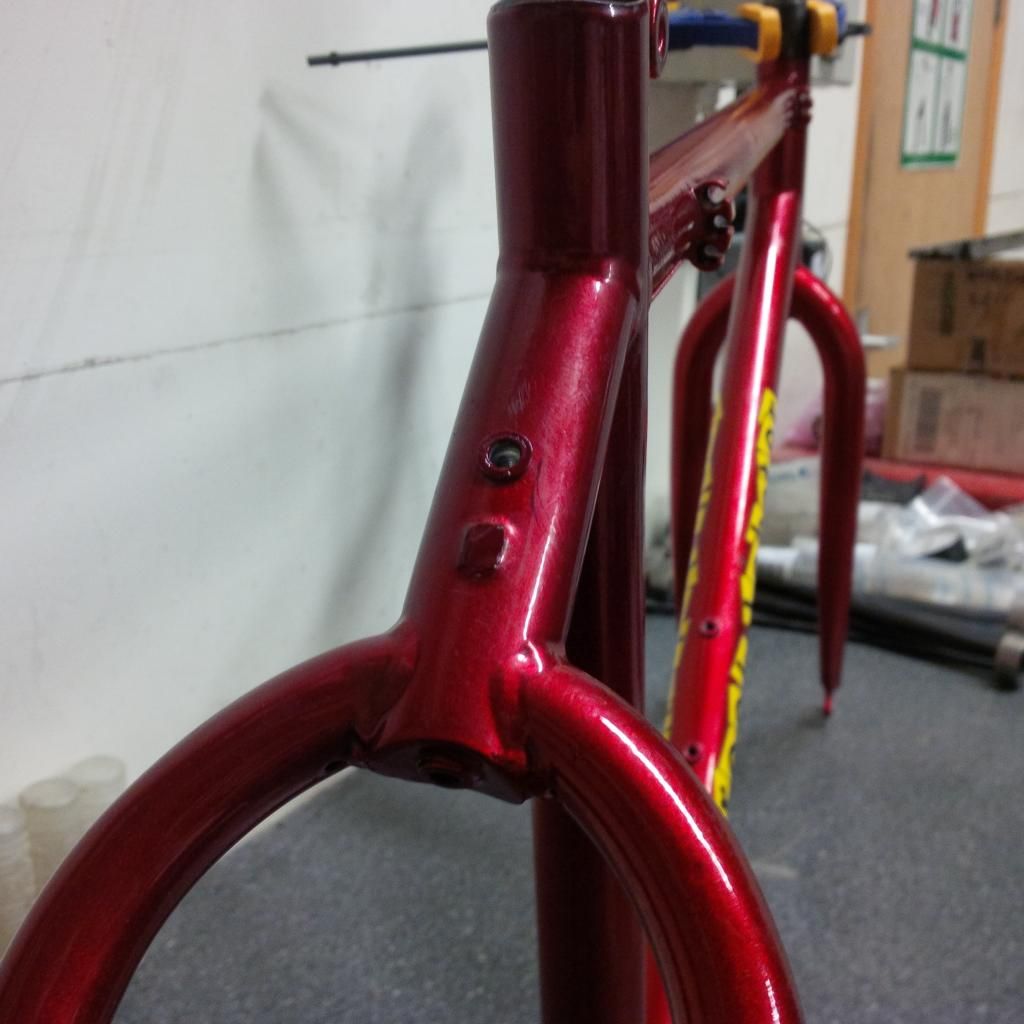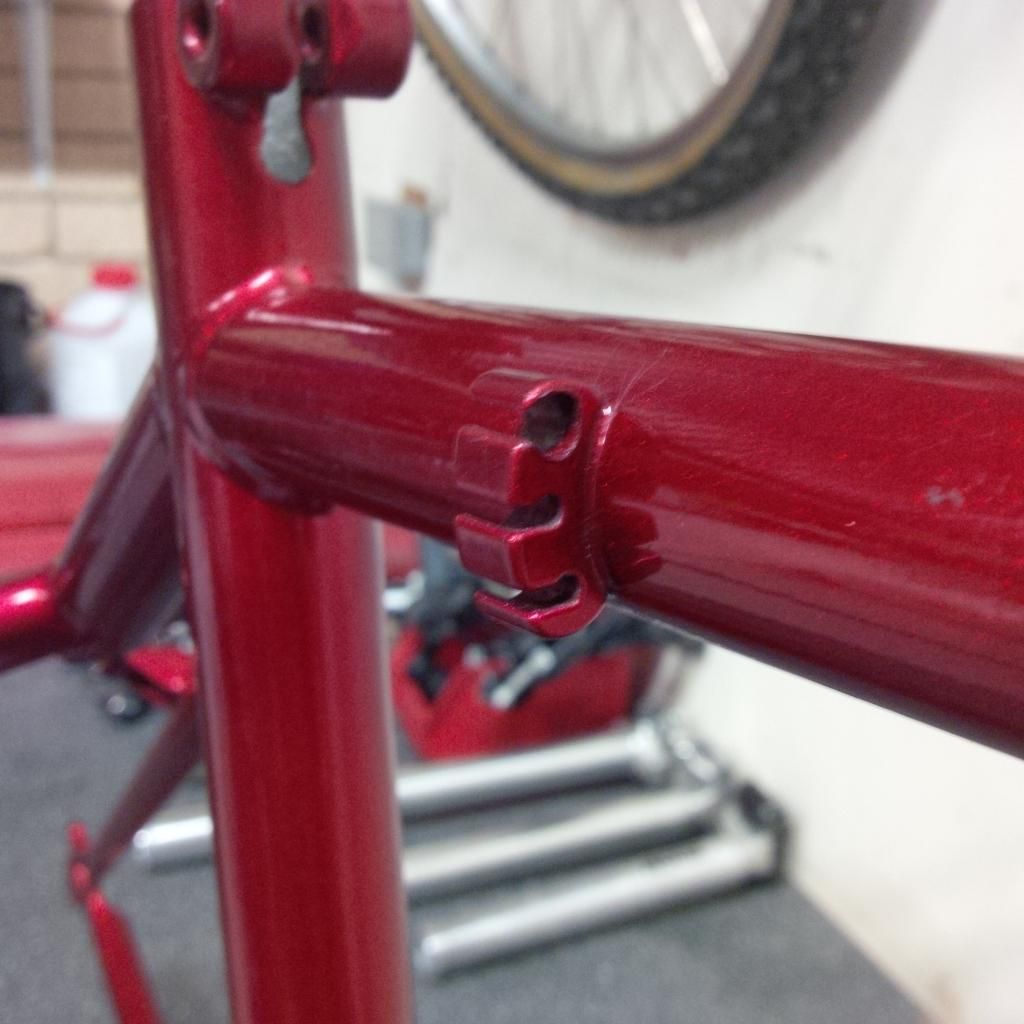 The plan is to get it stripped and repair the rear cable stop, remove the rack mounts and get it sprayed/coated either in the original blue or a Lobster red? Then get some new Decals.
The build is going to be as period as possible and try not to end up with loads of different manufacturers components on it.
All comments welcome and any input on colour choice....
Tony....