1994; Cycle World, Romsey.
A quiet youth is seen gazing at the bizarre Superbike in the centre of the store. In the coming weeks, he was seen retuning to the store at weekends to catch another glimpse of this strange creation.
Nearly 20 years later, that bike never left me. Even during my non-cycling years, I'd think about it. Steel is real, but as an impressionable teenager, Carbon was the future and absolutely fascinating. There are only two other bikes that ever stayed with me the same as this one and I own one of them; I honestly never believed that I'd actually get my hands on one of these.
It will be stripped, tidied up (not that there's much that needs doing, mainly the forks) and ridden.
I've thrown on a saddle and grips, and some wheels I had lying around, but I suspect it'll end up with either M900 or Royce hubs, and a Brooks saddle.
My dream bike: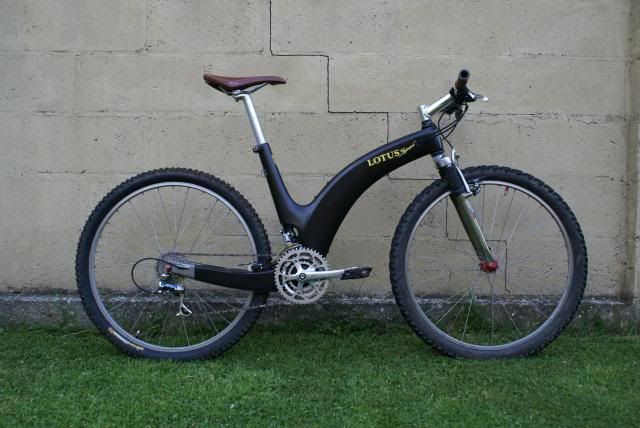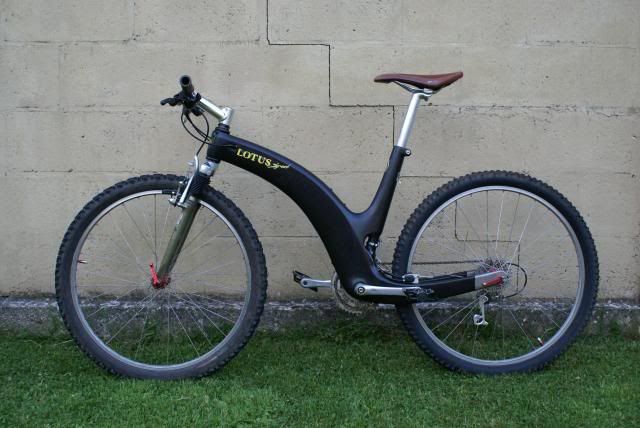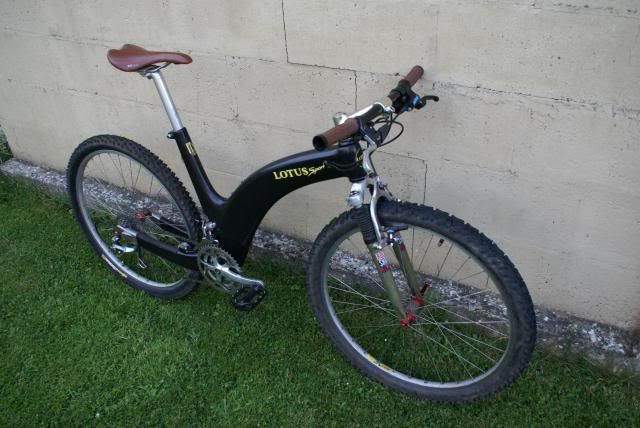 I know it's not everyones cup of tea. I fully expect it to be a Marmite bike, but I'd love to hear your opinions either way.
Spec:
Frame: Lotus Carbon Monocoque
Fork: Mag 21 SL
Headset: XT
Stem: Lotus Sport (Kalloy)
Handlebar: Lotus Sport
Brakes: M900 (front) Magura Hydrostop (rear)
Brake Pads: M900 (front) Magura (rear)
Brake Levers: M900 (front) Magura Hydrostop (rear)
Shifters: M900
Front Derailleur: M900
Rear Derailleur: M900
Cassette: M737
Cranks: M900
Bottom Bracket: UN91
Hub Skewers: Hope Ti
Rims: Mavic 231
Hubs: Hope Ti glide/Fatso
Nipples: DT Alloy
Spokes: DT D/B
Saddle: Madison Flux
Seatpost: Lotus sport (Kalloy)
Weight: Circa 25lb