"It's lovely and sunny outside so you should spend time in the garden!"
"OK dear ....."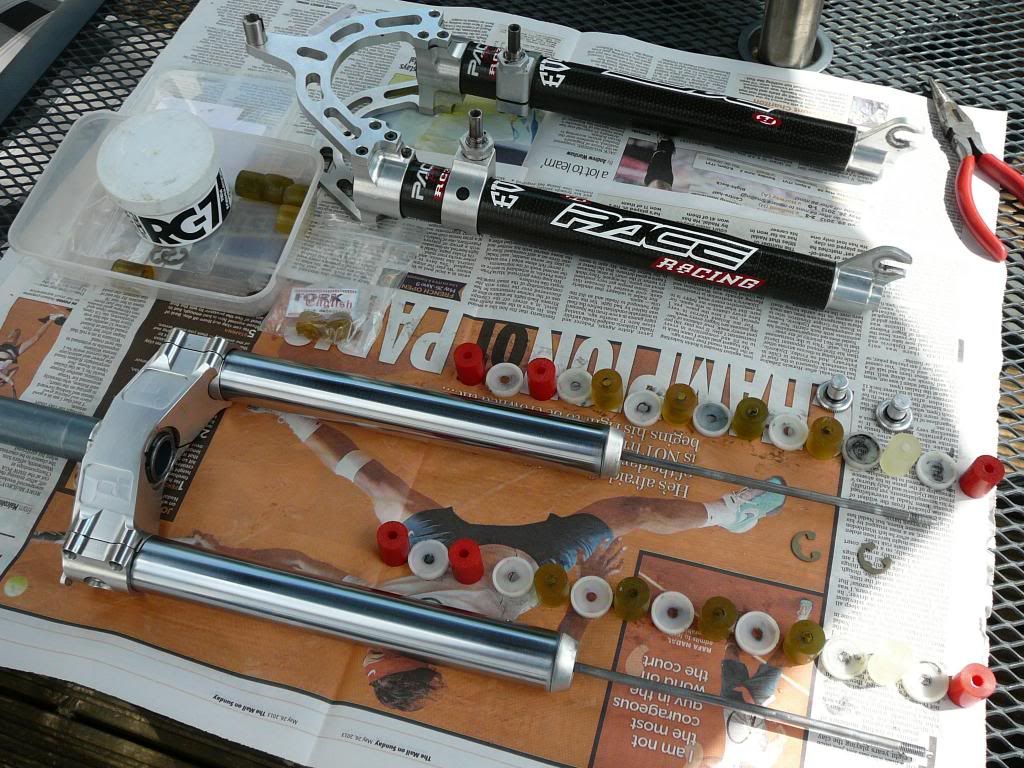 Rebuilt my forks at last but not sure if there's a correct order for the elastomers ?
Went for a couple of the hard (red) ones at the top and bottom of the stack on each leg then the standard (yellow) in the middle. Liberally coated everything in RC7 grease and new circlips fitted. All seems well as the forks have a little sag and around 50mm travel now. They are so easy to service its a delight compared to modern air forks.
and here's where I'm at now with the build.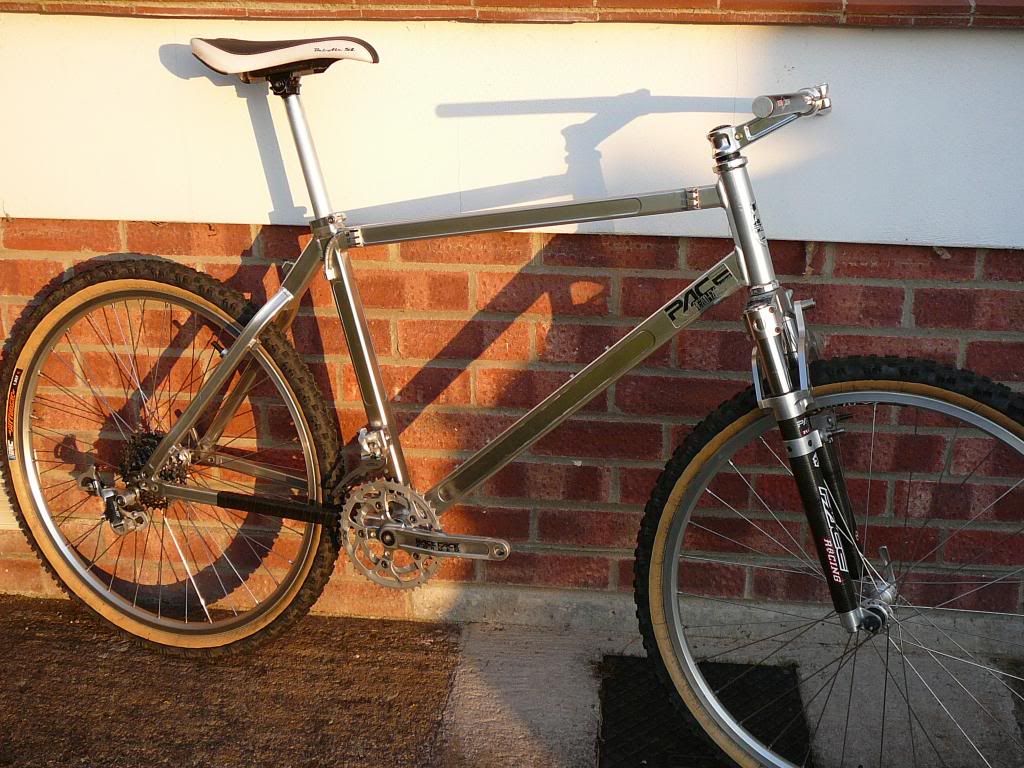 Couldn't resist Turbines in the end and so also fitted Raceface carbon bars to match - 580mm was wide back in the day but feels so narrow now - and the little Sakae stem I think looks good, shiny and square.
Wheels are XT M750 / Mavic 717 - I know it should be Hope but these are spare and all silver which was the plan - and IRC Mythos tyres.
Next thing is brakes and have a nice set of XT M770 V brakes spare with Avid SD1.9 levers but are these too modern ?

_________________
Old enough to know better but doesn't.
MTB (modern) : Cannondale RZ120 / Lefty & Niner Air 9 / RDO
MTB (retro) : Pace RC200-F2
Road : Boardman Team Carbon
Shed art : Raleigh Dynatech Diablo