Hi all,Ive just bought this 91 Prestige from paininthe (cheers mate) and need a bit of advice re assembling the parts to make it as original as possible.
Im going to strip it and paint or powdercoat it black and the drivetrain will probably be DX as funds probably wont stretch to XT.
Her are a few questions I hope you can help with:
1.Regarding the DX groupset,which shift levers should I get(eg thumbies etc)for a 91 build and what is the code for this year i.e mt 60 etc.
2.What size seatpost and front mech would be needed.
3.Which bar and stem would have been on here originally(SK8/HOT ROD ETC)
4. And finally (for now)the seller kindly included some new orange coloured decals,would these be correct for this colour and year.
The frame and fork weighs about 3.1 kg which is heavier than my 95 P7 but thats a 17 inch whereas this is a 19.Hers some pics of the frame now,thanks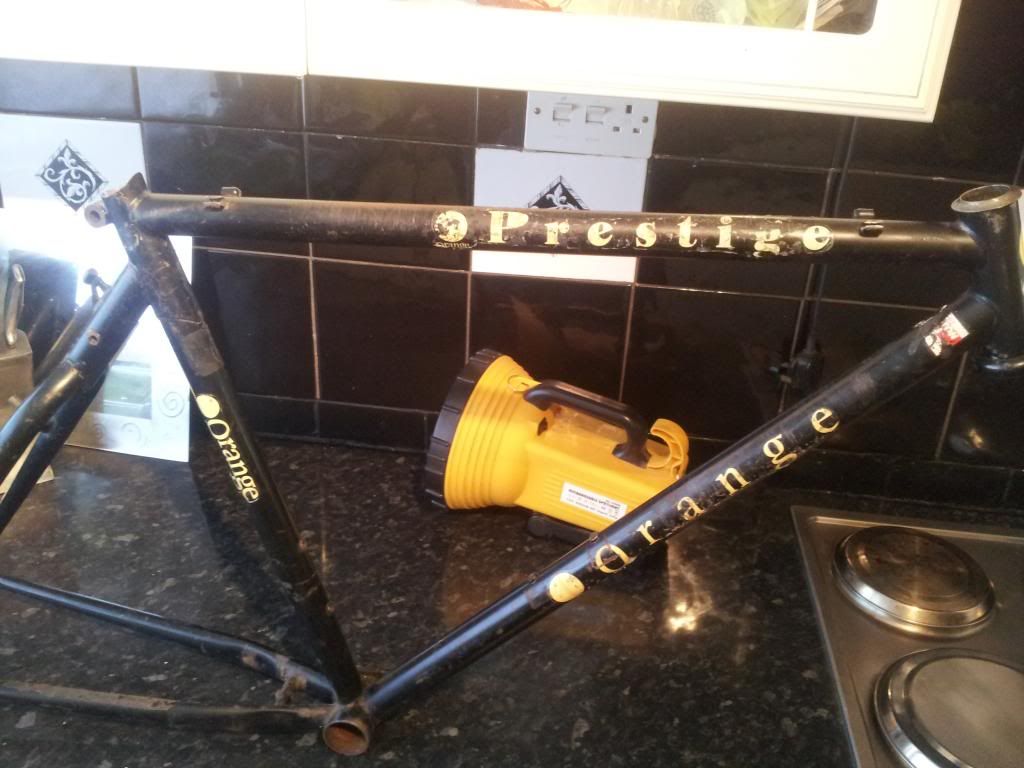 _________________
1997 Orange C16 (Gone)
1995 Orange P7 (Gone)
2013 Cube LTD pro 29er
91 Orange Prestige
90 Orange Clockwork
89 Orange Clockwork