Here's the dilema... I recently built a bike for my girlfriend, a 2001 853 framed Rock Lobster...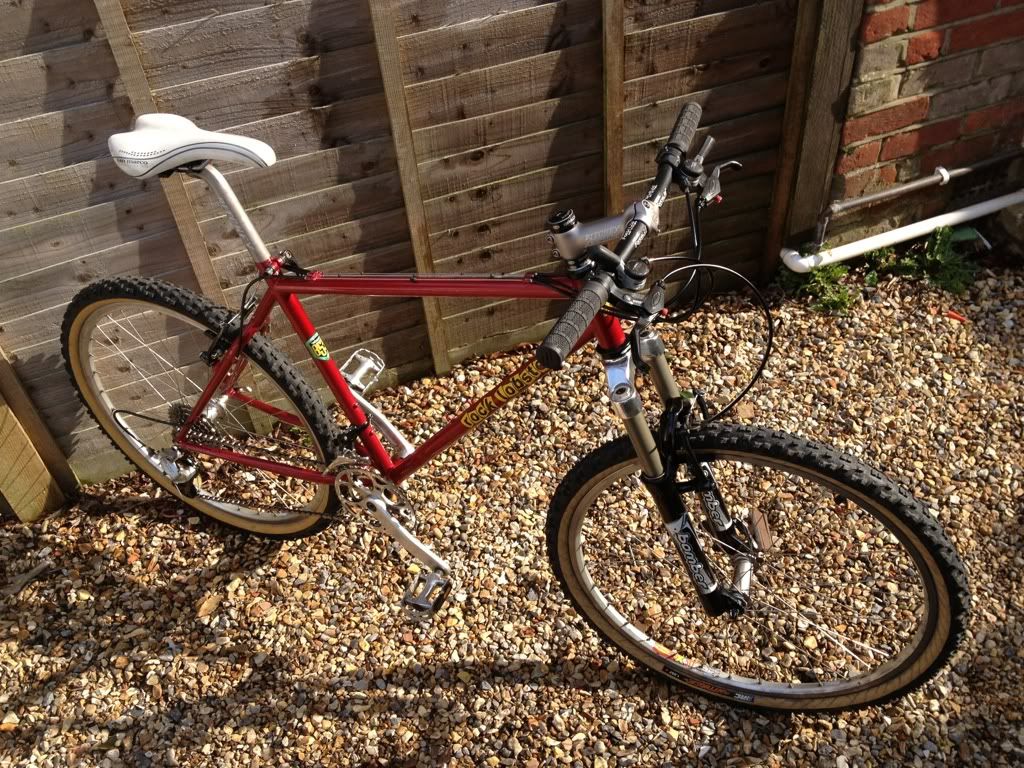 It's really too big for her (although she does ride it ok) but it fits me a treat.
If I rape the Lobster for parts to build the Fat up, then she get's a nice bike that fits her properly, but I lose the use of the Lobster
In an ideal world I'd keep the 853 frame for me and she'd get the Fat. I'm a bit tight for storage though!