Got a few quid for my birthday and the second I saw this beast down at my local police auction among the halfrauds crap and low end hybrids I knew I had to have it. I've wanted a Cannondale for longer than I can even remember and this one was just crying out to be saved. Described by the auctioneers as "unknown make bike" due to the clip on mudguard covering the lettering. I ended up getting it all in for £60 and after fitting the chain back on, even rode it home
It's seen some serious action, but apart from one dent the frame isn't cracked or damaged whatsoever. Marzocchi z3 forks seem ok, Deore levers and front mech, Sram shifters and rear mech which seems bent?, not sure what the front wheel is but it's decent, the rear however is bent and actually a disc rim which was used with V brakes!
Can anyone ID which model of cannondale frame this is? And any suggestions as to what I should be looking to change or just general opinions would be appreciated. The front brake is utter crap, had a quick go at adjusting it but it really isn't any better. Would I be able to upgrade it to a quality shimano or similar item? Does anyone have any suggestions for a rear wheel? Something that matches the big profile of the front but that can be used with V brakes? Even though it certainly needs some work, I took it for a 4 hour ride today and I absolutely love it! I can see this becoming my main bike, much nicer than my modern GT transeo hybrid, with this you can actually get over curbs!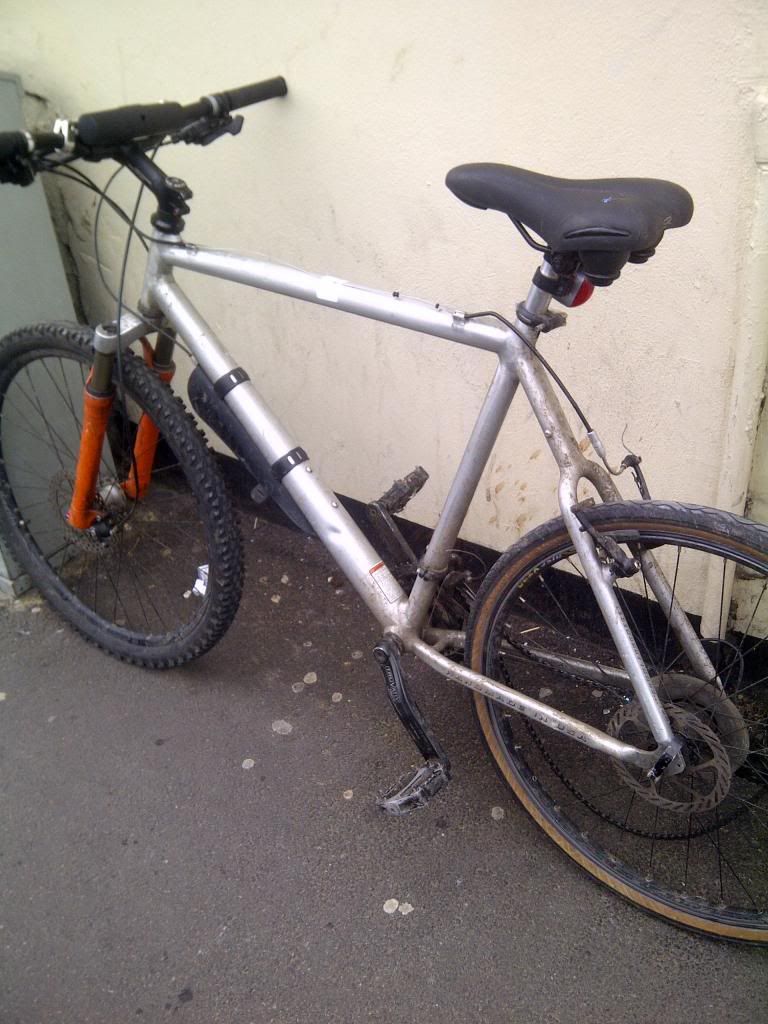 As it was just after I pulled it out.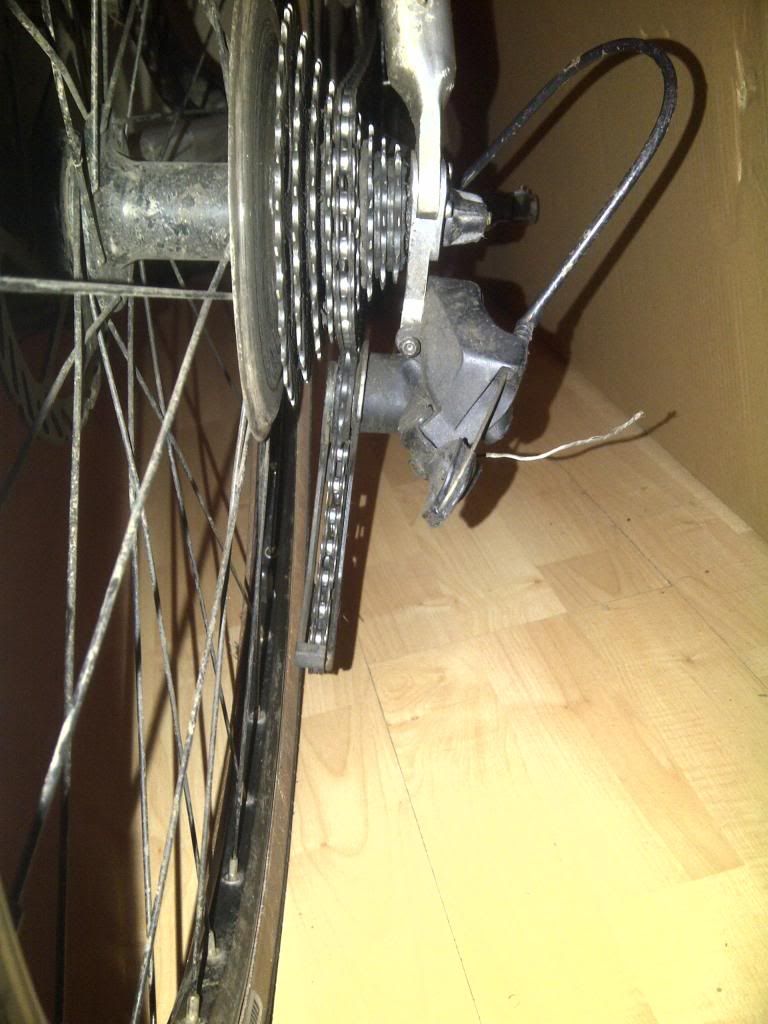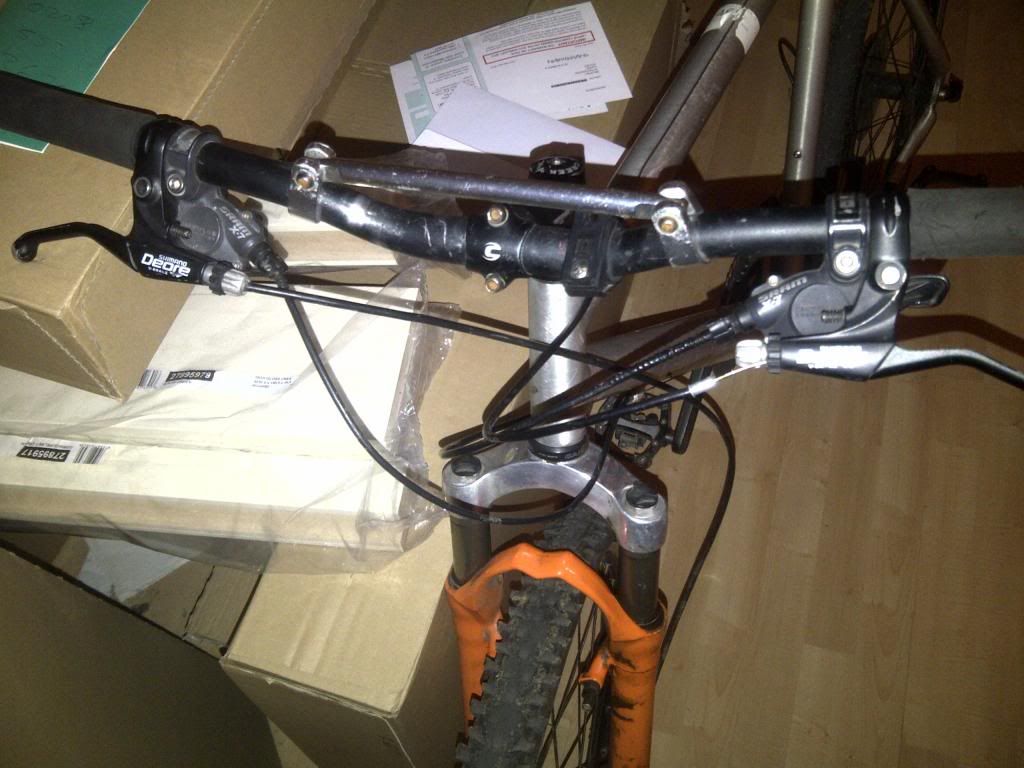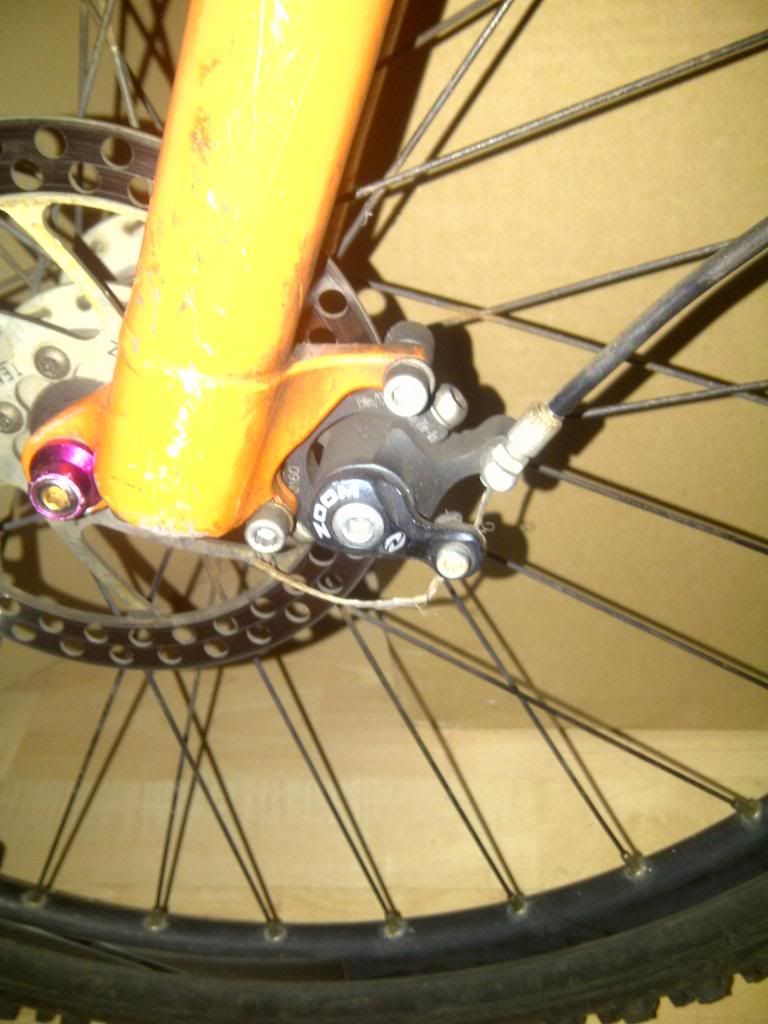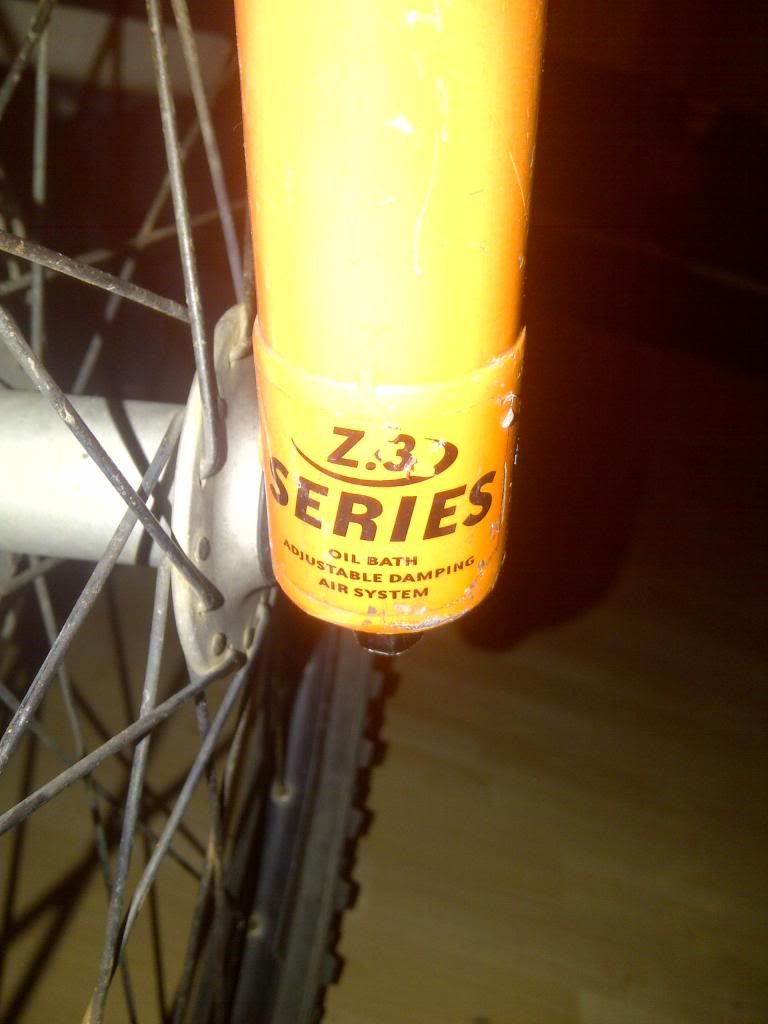 Regards
Daz