Hi All,
Well, this is getting close to being built, so I thought I'd start this thread.
The aim is to see how light I can get a front sus early 90s bike, without going crazy or resorting to drillium. it's gonna be ridden, but I'm fed up of shonky bits, so it's all NOS, or VGC.
So, This:
is getting a full respray and sticker, whilst these: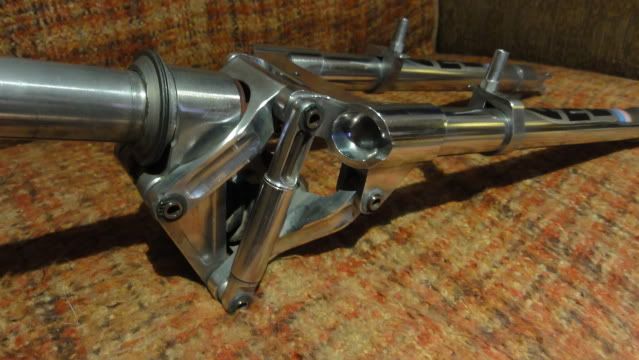 are being polished within an inch of their life.
Most of the bits are here, or should be here soon, so I'll start to bung some more pics up.
There won't be any shimano, but that was more of an accident.
I'd be interested to hear thoughts on this - good or bad. I know there isn't a lot of love for 'plastic' on this site, but I've always loved the OCLVs.
Over to you...