Hi,
In my search for a nice Ti frame, I was offered this fine example by a Belgian fellow forum member: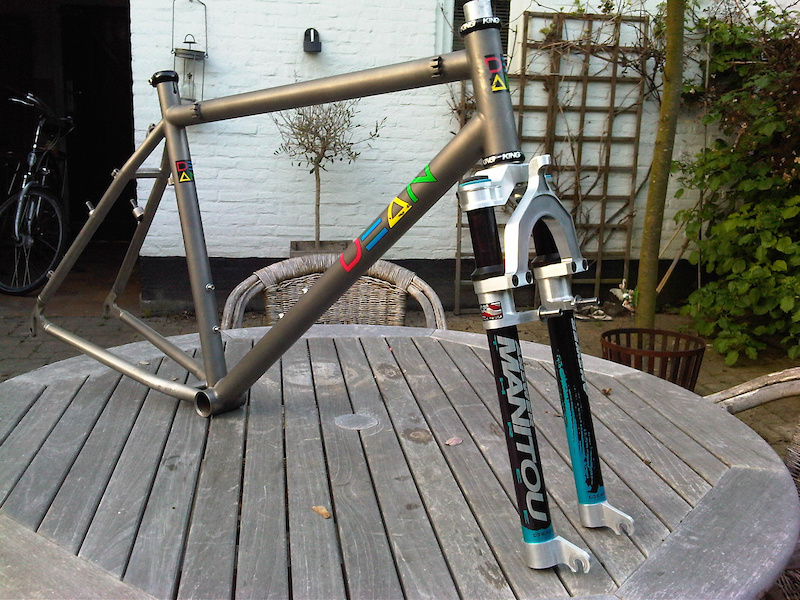 Didn't have to think long about whether I wanted this or not...
After searching the shed, not that many parts that would do this 1994 Colonel right were available, so consequently I've been spending quite some time on here lately in search for parts
.
Unfortunately, the Alu steerer tube of the vgc Manitou 3 that I had in mind for this bike was short by 20mm
. Since no longer steerers appear to be available, I've now purchased a Pace (rigid) fork.
While parts were arriving from all over, I quickly put in a set of wheels to see the profile
... This confirmed (again) that I'm definetely going to like it!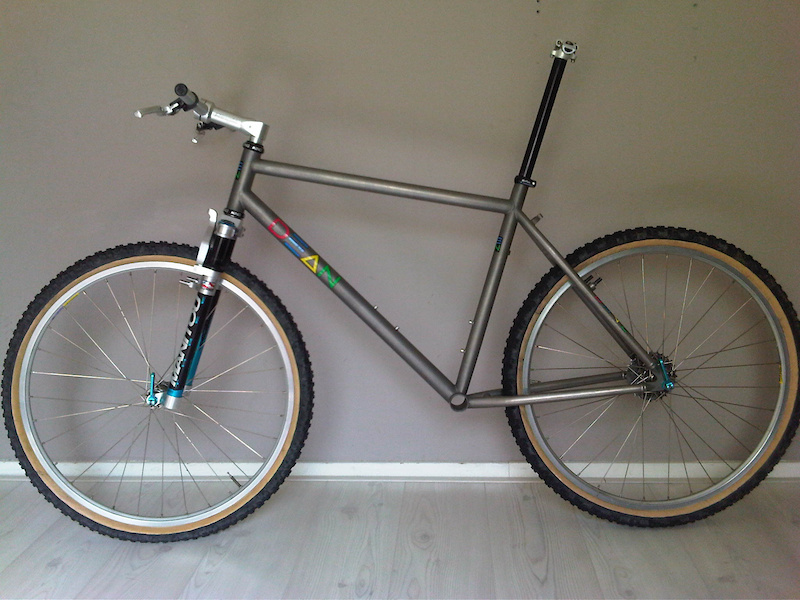 Hopefully, I can make it rideable over the next to weeks, which will be the starting point of the ever-continuing quest for nicer parts (such as a set of RF turbines, square-tapered in silver, a nice 27.2 seat post in silver, and so on...). Planning to keep this as 'natural' (so mainly black and silver parts) and clean as possible.
Parts that are that'll be on version 1.0 include:
ControlTech bars
Ritchey cantis
Ringlé Zooka
Flite
Syncros Hardcore seat post
m231 wheels (M737 hubs)
XT (M739) mechs 'n' shifters
Spesh cranks w/ Blackspire rings
I love that stuff from the nineties!
Have a good weekend!
E