Here's the bike relieved of most of the stuff I don't intend to use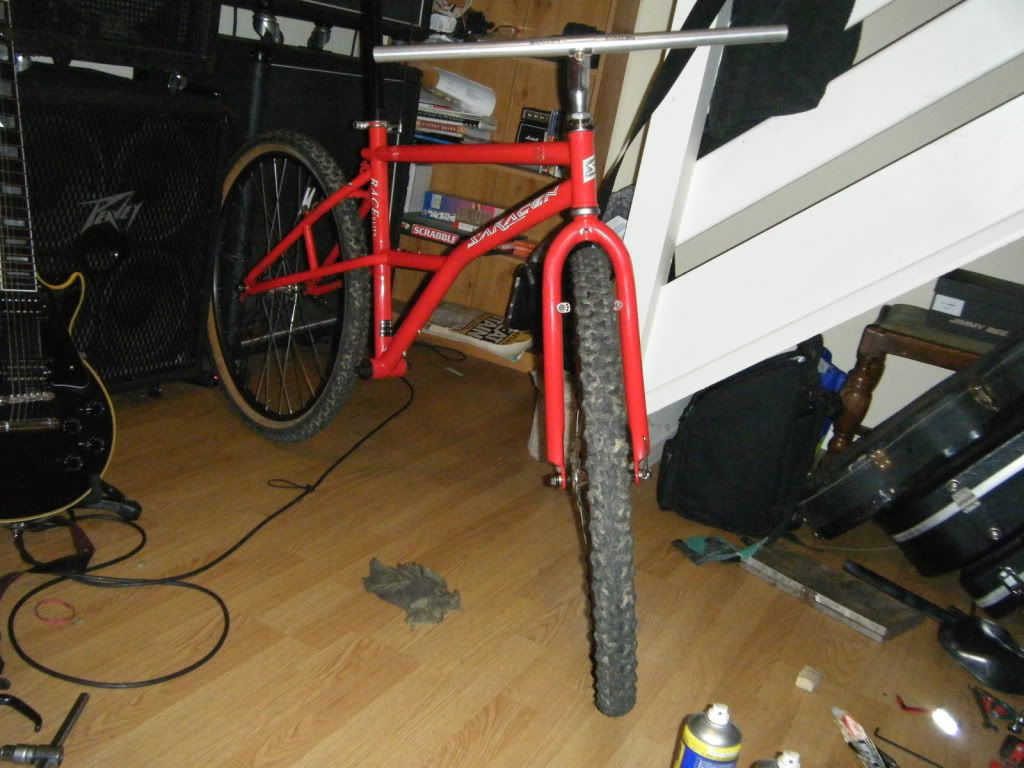 Having all the Altus off was a very good chance to inspect it all closely
Here it all is: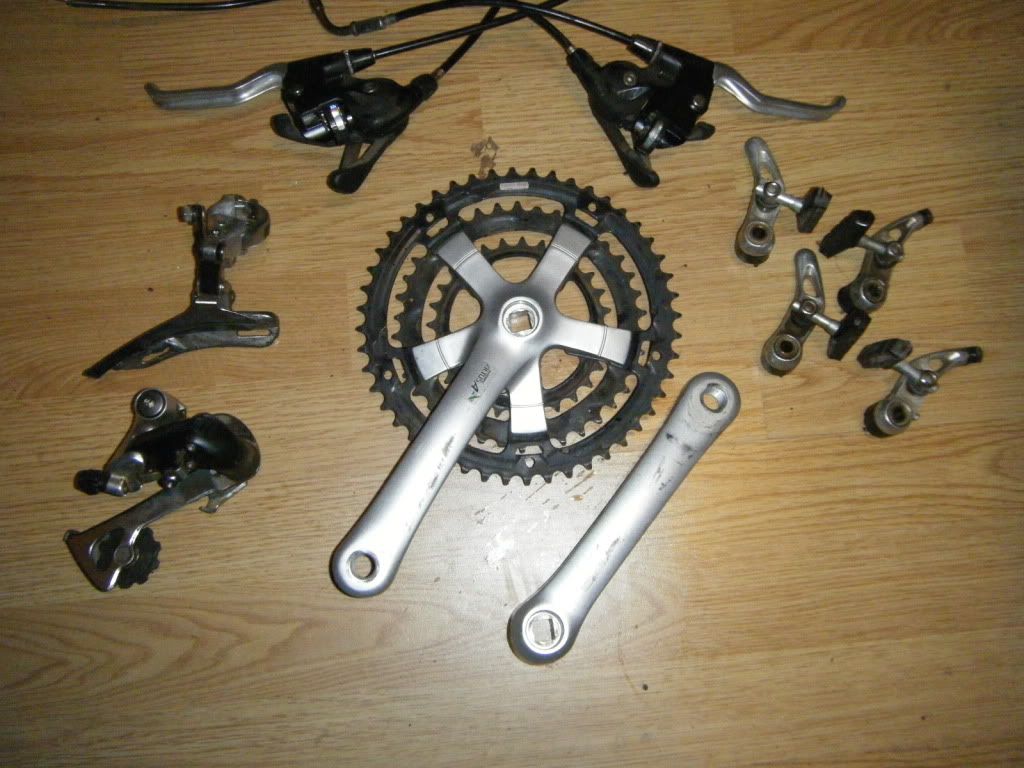 I note that the brakes and shifters are very good, not heavy, well constructed and feel very solid and positive in operation
The economy on the STI units is a steel compression band to secure them to the bar, but this is thin and consequently, light
The cantis are exactly the same casting pattern as LX! But they don't benefit from the same sealed spring housing they also have heavier cable clamp bolts, which could be replaced
Surprisingly good thus far, these parts are very good
But then it all goes horribly wrong
The front mech has a steel band to attach to the frame, which is pressed to resemble the alloy bands on higher mechs as a consequence of this you have two very thin small surfaces contacting the frame to hold the mech on - bad times, multiple bad effects
The rear mech is even worse, the usual steel parallelogram and steel cage both sides are encountered leading to a weighty bit of kit, but the worst is yet to come! The knuckle which connects the front of the parallelogram to the cage pivot is PLASTIC 100%!
The final item is a real shame, the left hand crank arm is alloy, feels and looks pretty good
This is good and surprising cos the chainset has a decidedly 200GS look about it so something ain't right... What's it hiding?
Grabbing the chainset you are immediately struck by its weight (and glad you haven't been struck by it), this because despite an alloy arm and alloy spider Shimano have gone for all steel rings
Sadly there is zero prospect of upgrading these rings as they are all pressed so they can share common mounting points
Then the worst thing ever is discovered - At these mounting points bolts aren't used. The aluminium of the spider is melted over these points to secure the rings
I felt almost ill at the sacrafice of engineering good practice to the evil of economy
Harder to explain than I thought so here's a pic:
I thought I'd have a little fun so I got a 200GS chainset out of the comedy parts bin and weighed the two Altus is only 50 grams lighter that 200GS jeez
Anyway in other news the postie brought this: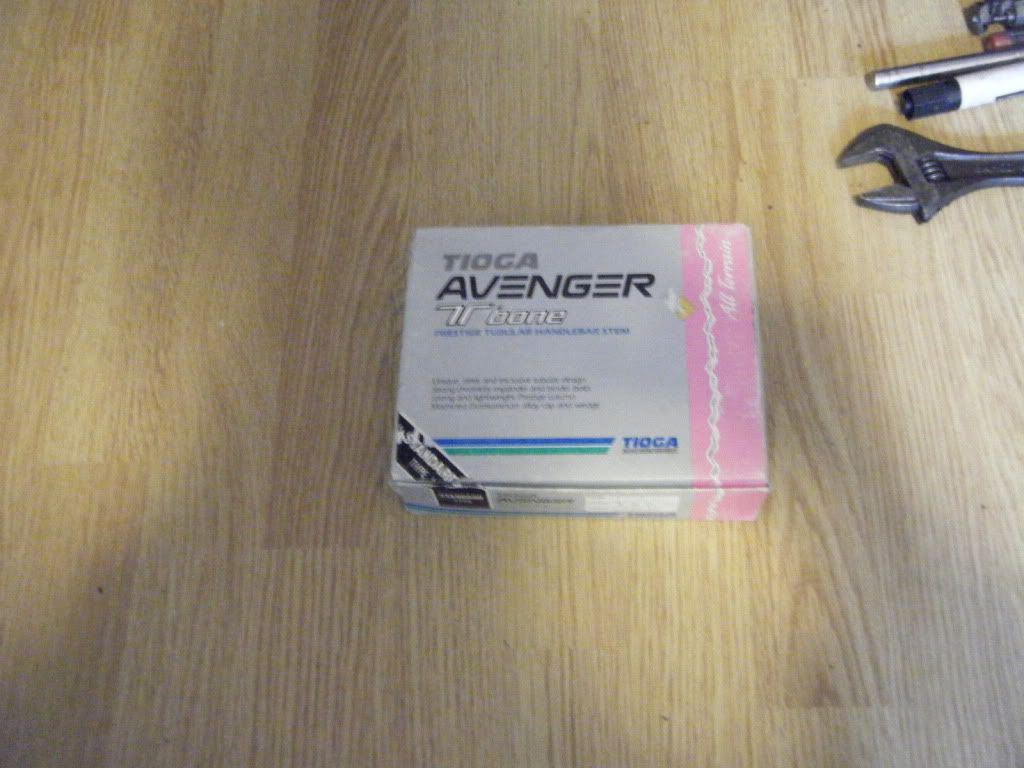 Which contained this:
Which replaced this: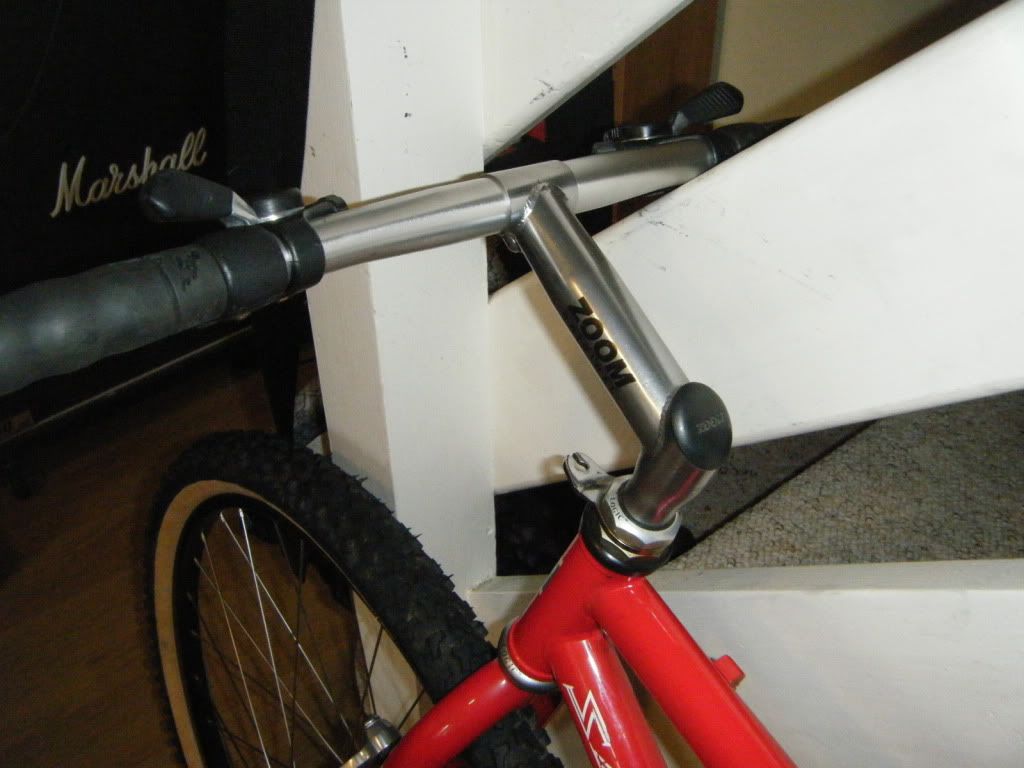 And looks like this:
So I'm pretty happy with that!
_________________
'89 Specialized Stumpjumper Team
- '8? Klein Mountain Klein (WiP) - '89 Puegeot Scorpion 531 -
'90 Look Mi80
- '91 Britsh Eagle something or other XT
- '92 Specilaized Hardrock -
'93 Saracen Race Elite
- '93 Specialized Stumpjumper (stolen!) - '94 GT Zaskar LE Frame sold on RB - '95 Univega Alpina 508 XT - '97 Cannonadale Super V 1000 Freeride - '97 Cannondale M900