I'm thinking of putting it back together for Mr K's ride... it'll still be horrible red, but at least it'll be up and running again. It's only had 2 outings this year.
Still no sign of any Specialized Tri-Cross 1.5 tyres for it, but I've managed to find a pair for my lone Specialized Storm Control 1.8, which is close. Nice new set of Suntour XC Power levers, some NOS XC Ratchets and Rollercams to be fitted.
Found another pic: back in 1987 Castell Dinas Bran, nr. Llangollen after it's first respray...blackcurrant yoghurt with green cables, yellow plastic toeclips, aqua Vetta helmet, Rohan throughout, bumbag and a red pump...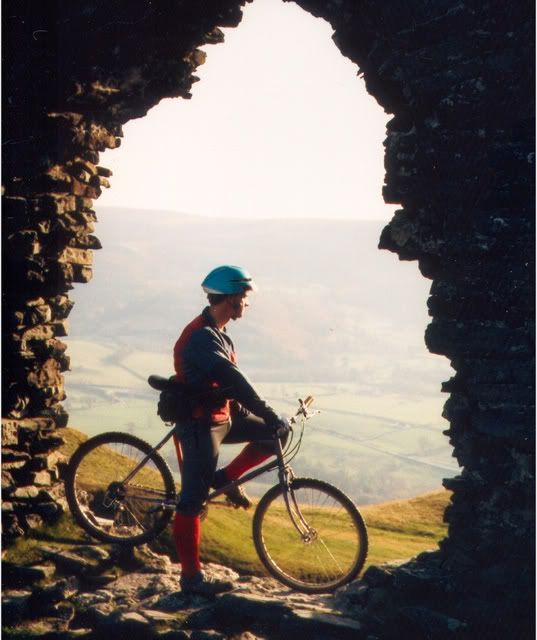 _________________
Dan Chambers/danson67
Pause, take a breath and ask yourself: "What would
Rast
amo
use
do?"
New in the quiver:
Danson Pinion P1.18 hardtail