I picked this up a week ago, and posted up a thread in the general discussion section to determine what it was. General consensus on here and on facebook groups is that it is a 1990 Explosif custom (custom paint anyways)
I have been really torn on what to do with this bike. Part of me wants to sell it down the line and let someone take it back to perfect original.
This is the original colour, the picture makes it look in better shape than it is. The paint really is pretty rough espeically around the stays and all the decals are gone. If i am going to keep it, I would be stripping my Bianchi Super Grizzly to outfit it, which has basically a M730 XT Shimano components. I know this isnt original to the bike but I dont really have the time or drive to track everything down it had originally and make it perfect, hence why I am considering selling it.
Here is the super grizzly ( I know its also unforunate to strip this down, but this bike came to me as a frame and fork, so I am not taking apart an original bike). I just dont have room or need for another bike.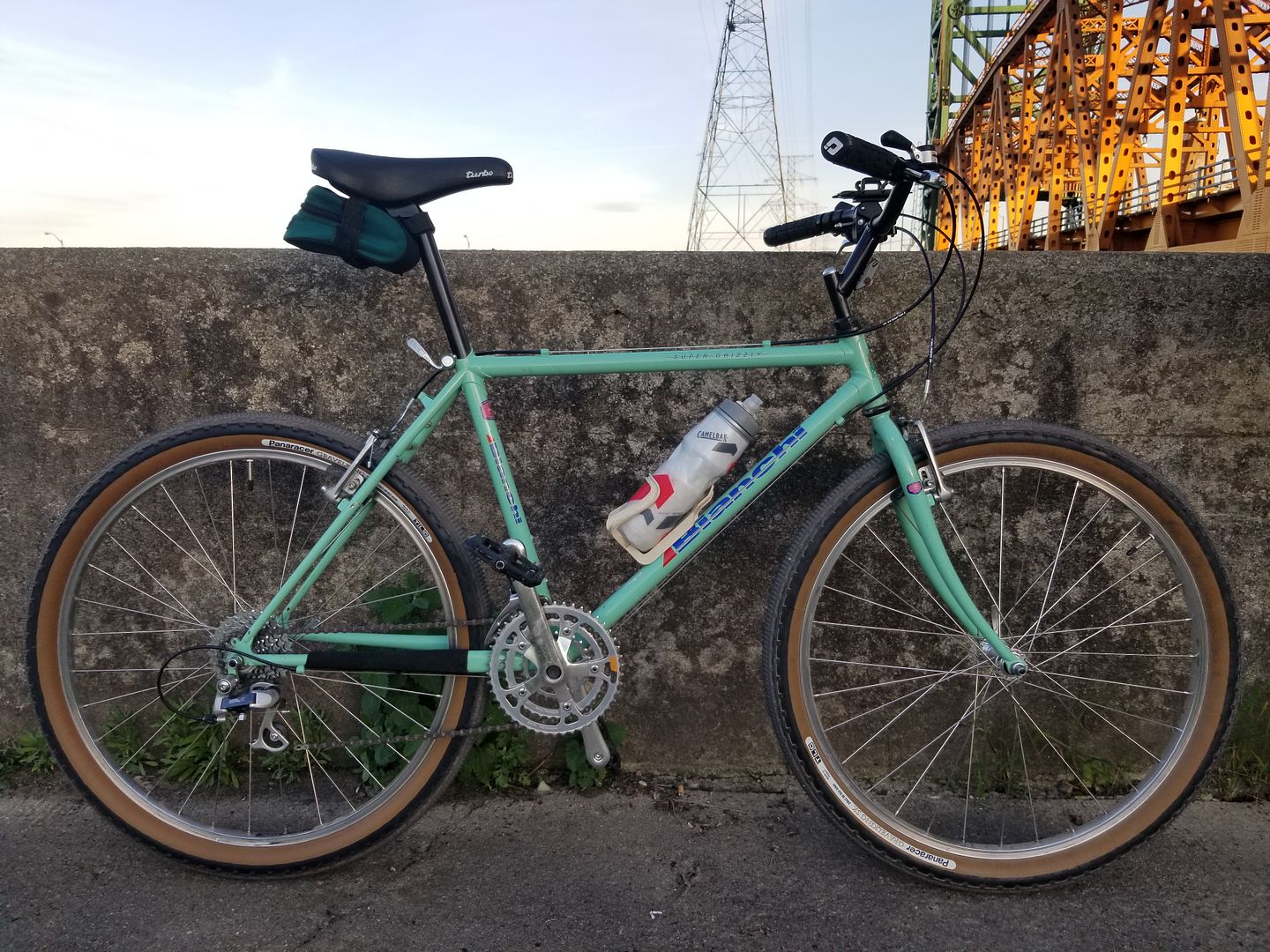 Here are some pictures, what is everyones thoughts? Get some decals and keep the purple? powder coat it black and new decals?