Pic heavy update . . .
Handlebars have cleaned up a treat with nothing more than a Brillo pad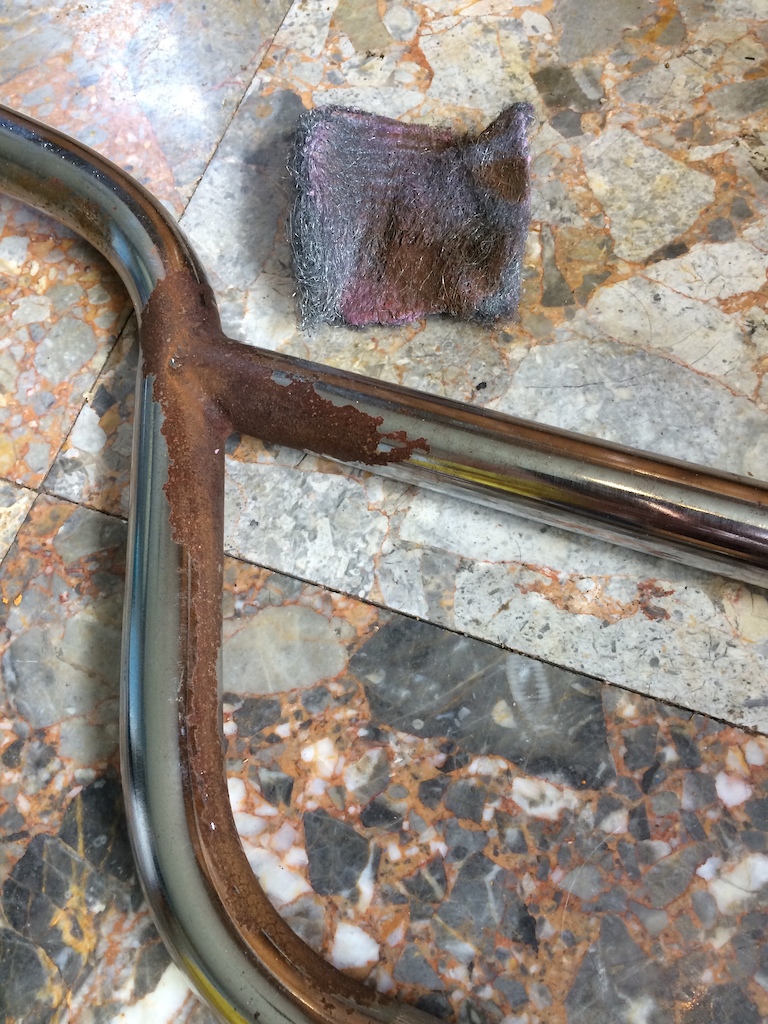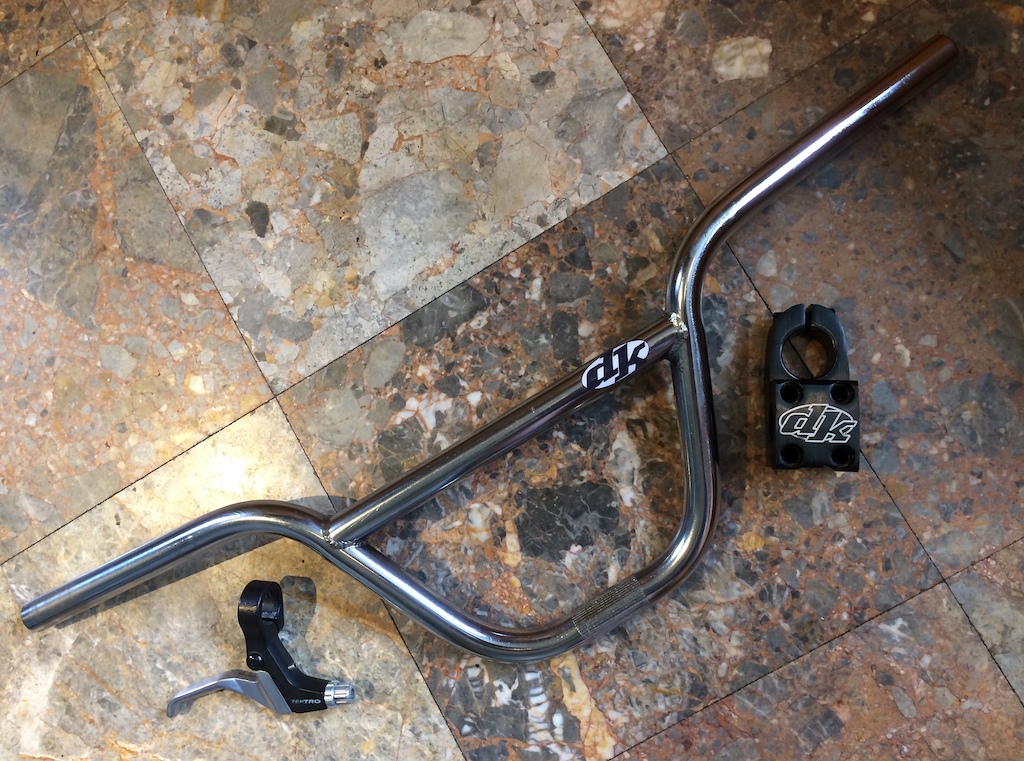 Seat has been recovered (foam was completely trashed so it now has significantly less padding but I won't be sitting down anyway
)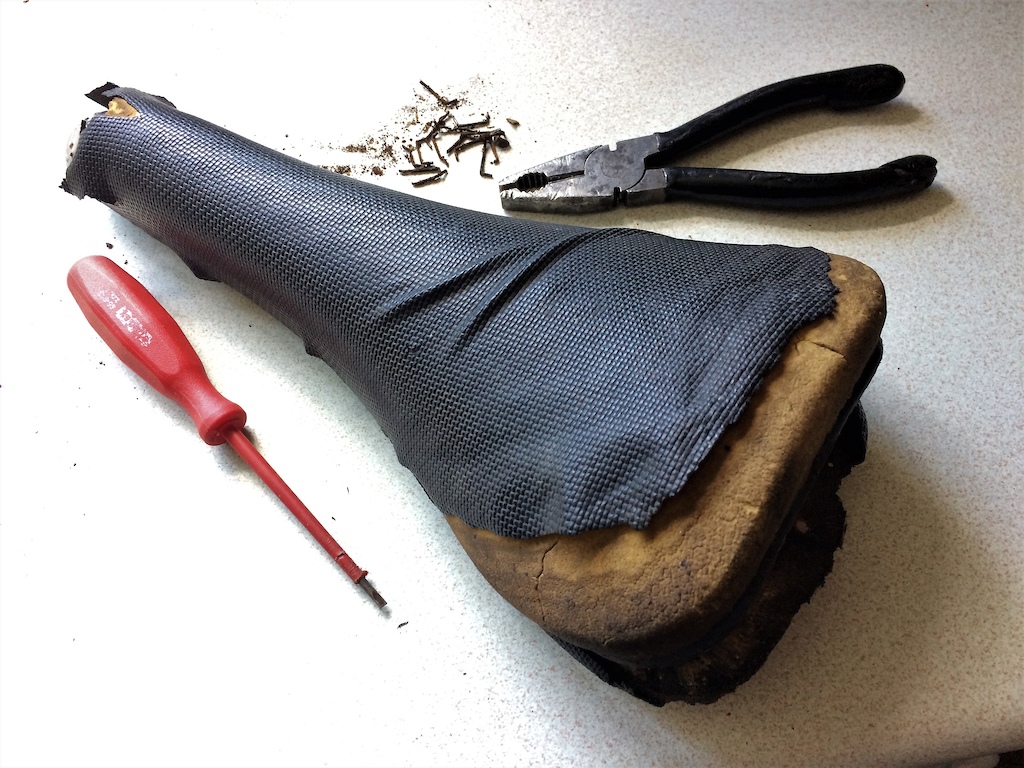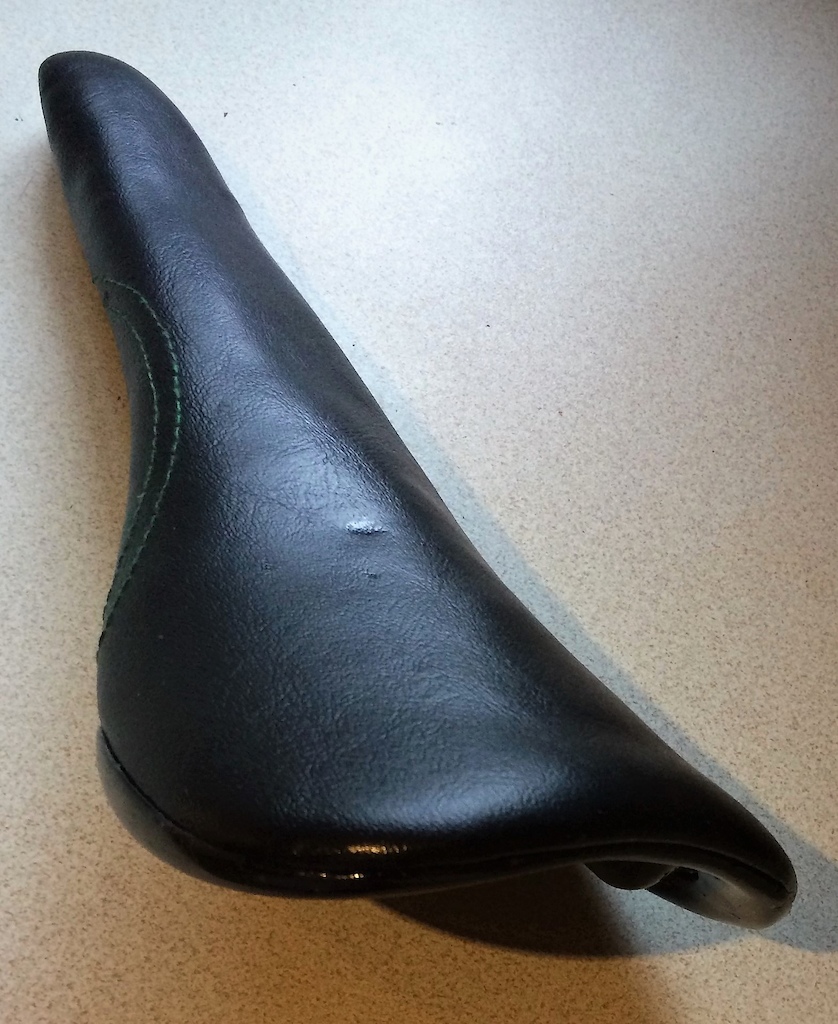 Forks were, er, far more of a challenge
I was initially concerned that the rust damage may be structural but after a couple of days getting aggressive with a big wire brush they look much more presentable although most of the chrome had flaked off.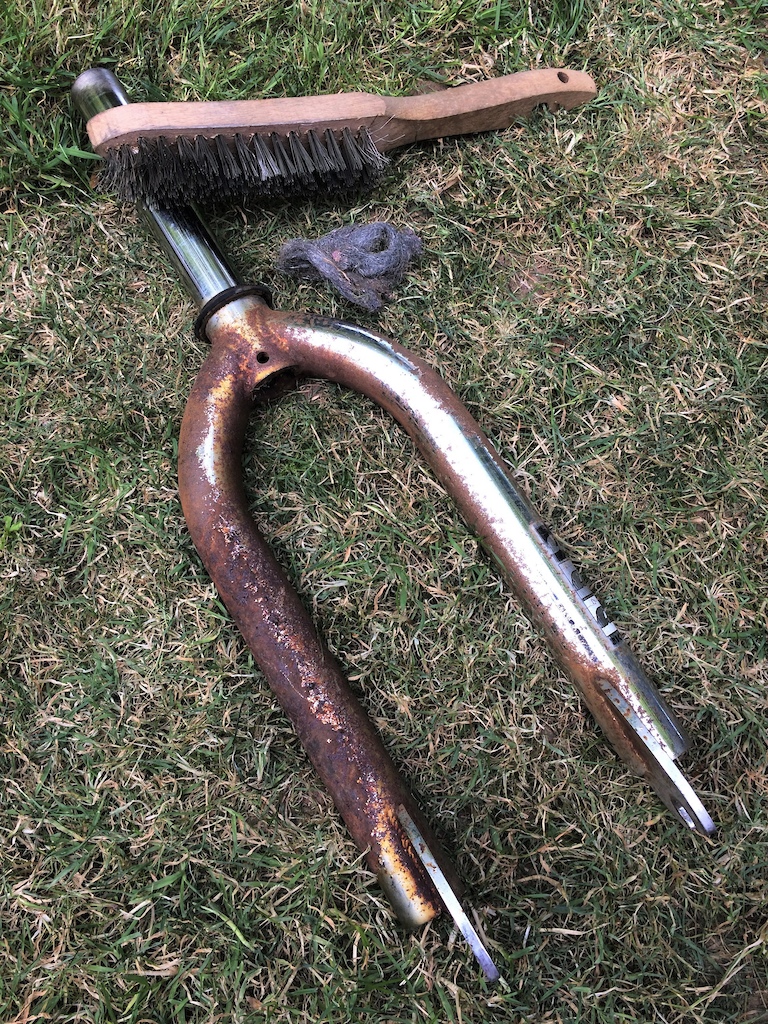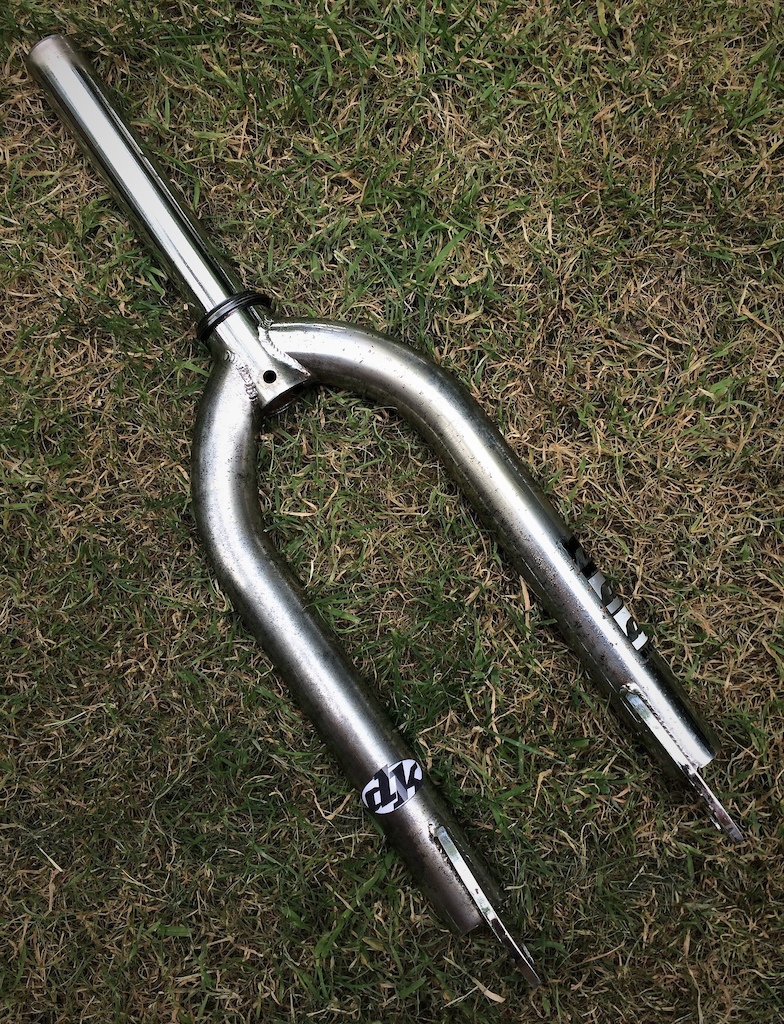 Over all, I'm pretty pleased with how it's turning out. It's certainly not going to win any beauty contests but it'll be a functional ride for the local pump track. The frame ideally needs a complete strip and respray (maybe a project for the future but for now I'm going to enjoy that lovely green). I've cleaned it up as best I can but I'm happy to leave the patina.
Brakes are now cleaned up, greased and working properly and the headset derusted, resprayed and refitted along with a new bottom bracket. This week's project will be the wheelset and cranks. Rear hub is completely seized and the tyres are toast but I have a nice pair of gumwall Comp IIIs on the way

_________________
Welcome to the Hotel California . . .