Ok, definitely on and have updated the initial post with confirmed riders and possibles - can you post if you can/can't make it so we have an idea of numbers.
I test rode the route today and, apart from four seasons in one day weather, it was smashing. As mentioned above, it's the reverse of the route from last year so.....
Set off from Hampton Bishop, turn left at Mordiford and then after a mile or so it's on to the climb to Checkley, certainly a good opportunity to blow away any cobwebs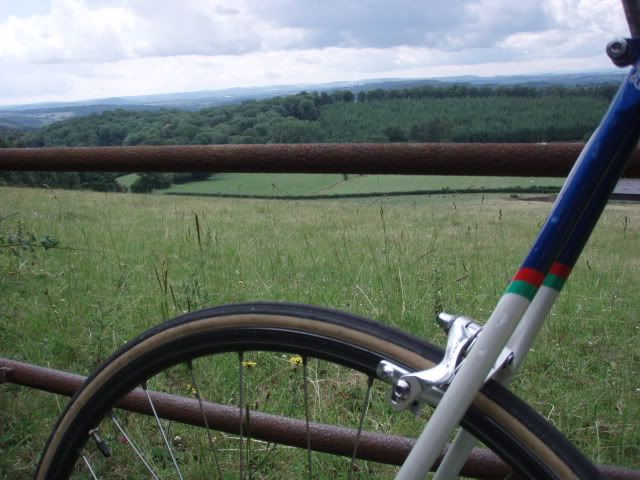 After the Checkley climb loosener it's a smashing descent through the trees (mind the gravel, bumps and greasy surface!) and then onward and downward to Woolhope. Before getting into Woolhope proper however it's a left turn and the stiff climb to Marcle ridge, probably the steepest of the day but possible seated (with a decent cassette anyway!). Beautiful views towards the Malvern Hills await at the top and then it's a fast, narrow road descent (hopefully not encountering horses round a blind corner as I did today! The owner gave me grief for squeaking brakes but I returned verbal fire and rode on)
Onward you descend but, just as the cider makers in Much Marcle beckon it's a right turn up the hill and on to How Caple which sparks a great flowing downhill although the small speed bumps mean you need to keep your wits about you.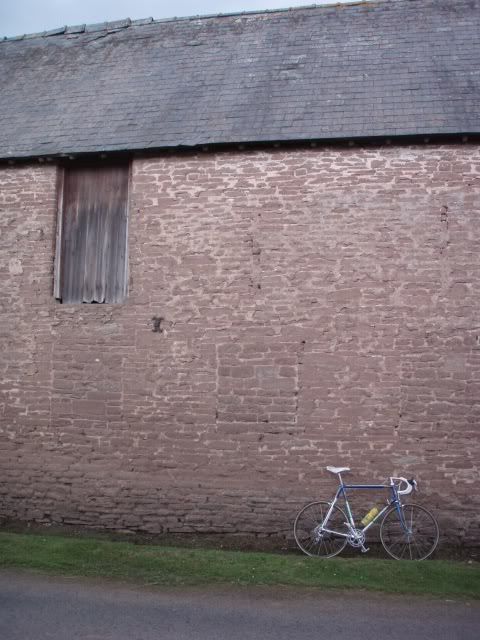 Quiet roads continue, a bit of uphill and then a smooth descent down to the pub at Hoarwithy, just under half way but perfect for a pint or spot of lunch (this will be one of the only places to get food so suggest bringing a few goodies in your back pocket).
After reluctantly leaving the pub it's an undulating cross country route on super quiet roads (I didn't see one car today!) on to Bagwyllidiart and down to Kentchurch. The back of the ride is broken as we climb towards Garway and Orcop with gorgeous views across to Hay Bluff and the splendidly named Lord Hereford's Knob. A little trundle down to Wormelow and then it's Much Birch, Kings Thorn, Holme Lacey and home for a cold beer in the garden.
And that's it, 50 miles on the nose. The pace won't be super high (especially without Vallins to engage in the Hereford Half Wheel Challenge), no one will be left behind and there's plenty of cutback options if weather is poor, mechanicals strike or legs get weary. Old bikes are obviously preferred but if it's a choice of 'modern or don't come' then modern is absolutely fine (although expect a little grief if you get a mechanical!).
Look forward to seeing you in a fortnight.