Come in and have a browse - LOADS here, it's all got to go! All with pics and categorized for your ease of viewing!!
I will keep this first post updated as things sell etc and will be adding more to it! Cheers
I will post worldwide at cost
UK post is £2 for very small (letter/large letter sized) items, £3 for small items, £5 for
medium items, £12 for big stuff like wheels, or FREE if you buy a load of bits
No dibs or holds, items are sold to who pays for them first! Sorry but I really need to clear space ASAP and have been let down too many times waiting for payment so if you want it buy it!
Wheels:
FRONT XT M752 black hub, handbuilt onto Mavic X618 silver, DT db spokes silver. Hub is great, spokes are too, wheel runs smooth and true BUT RIM HAS BRAKE WEAR! I'd say it needs replacing soon as you can feel the concave brake track with your finger. Price is therefore just £18. Have a look at my other items/other threads and if you buy a few bits we can do a deal on postage as there's always space in a wheel box! £18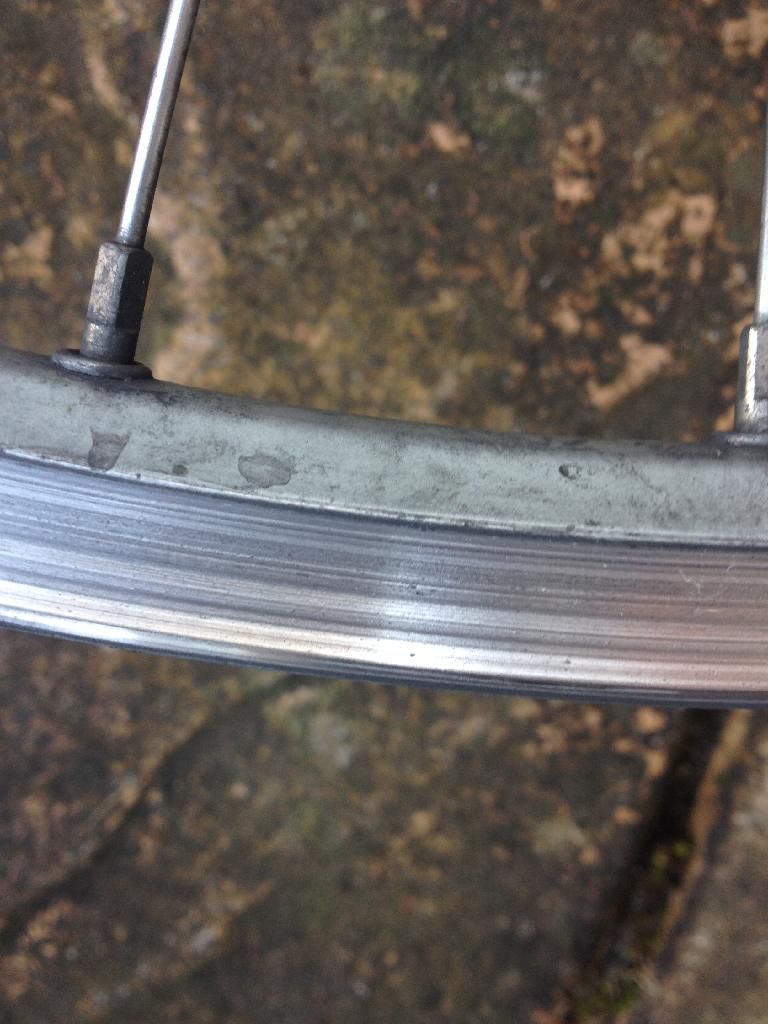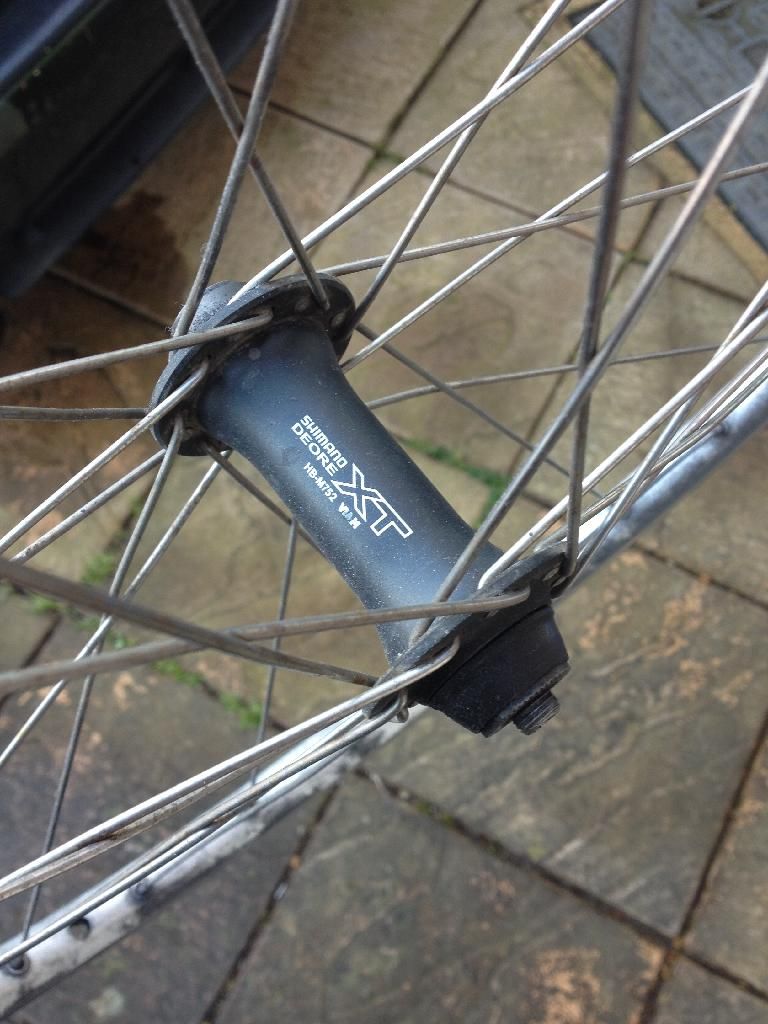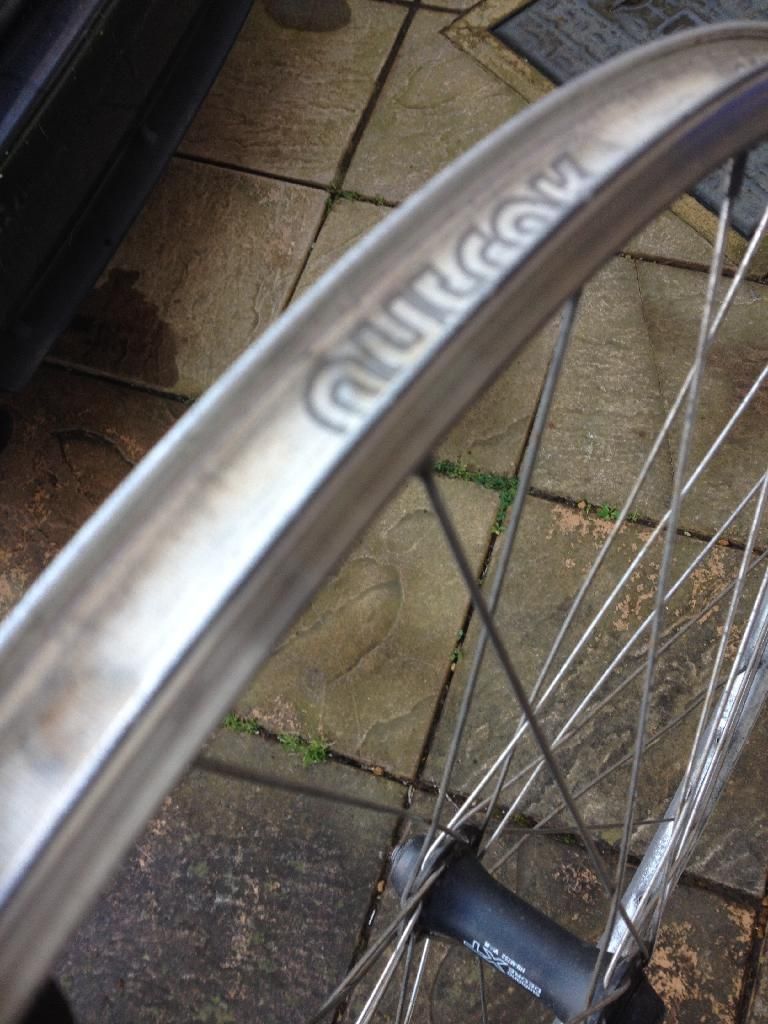 Drivetrain/Derailleurs/spares:
Deore 9-spd 11-32 cassette, some wear, done approx 200 miles, £14
NEW in box Tacx sealed bearing jockey wheels to fit SRAM 9.0SL (01/02), SRAM 9.0 (03), SRAM X9 (04 onward) and SRAM X0 (02 onward). Cost £26, never removed from box, £16
Stems:
1 1/8" FRM Web Stem. Very rare boutique Italian made super light stem! 110mm long, +/- 7 degree approx. angle, flippable. Relieved clamp fits older MTB and older road bars - NOT oversize!! Weighs 125g. Very very nice, these cost around £100 new and this has had very little use. £45.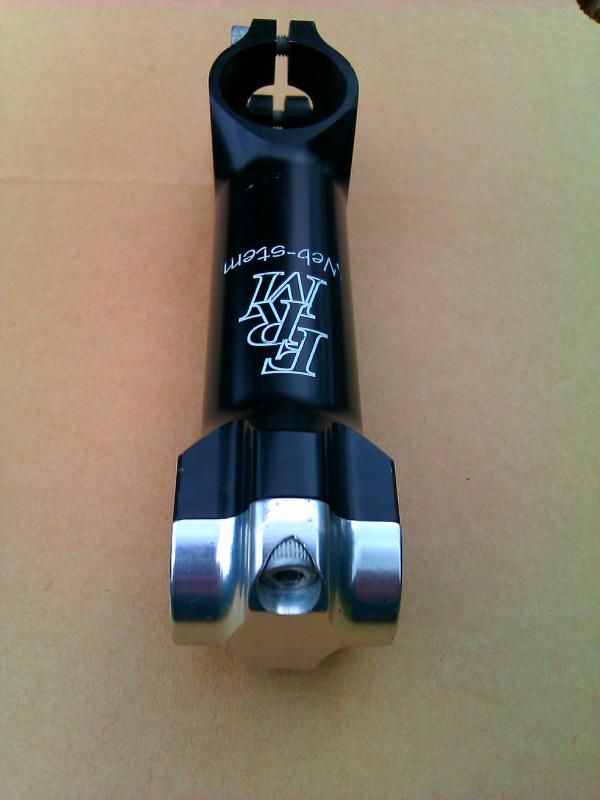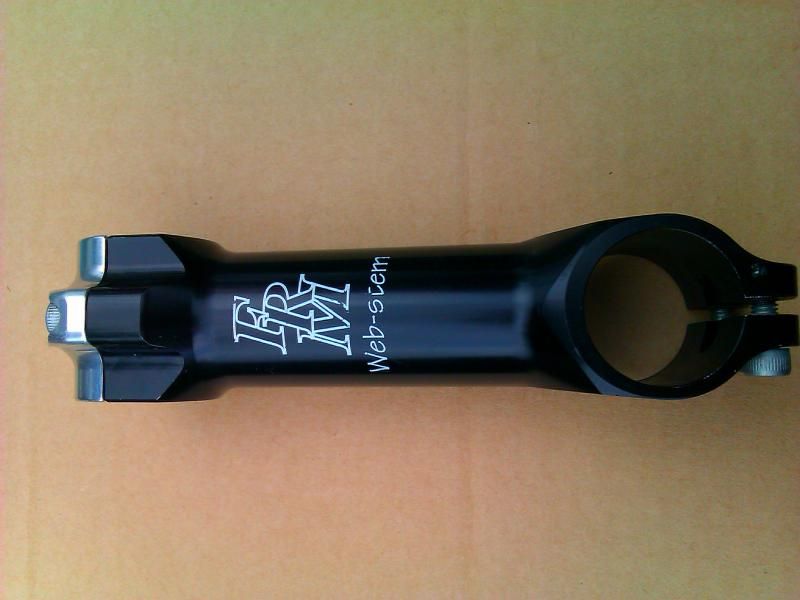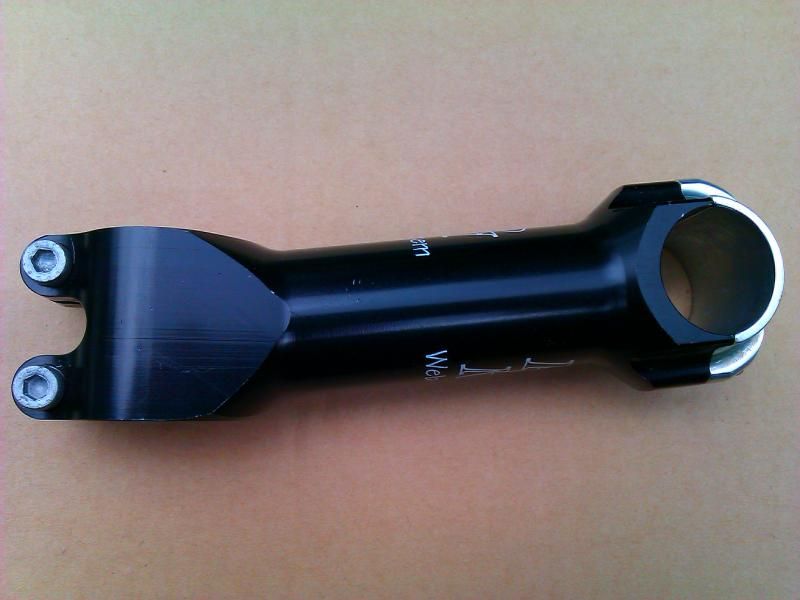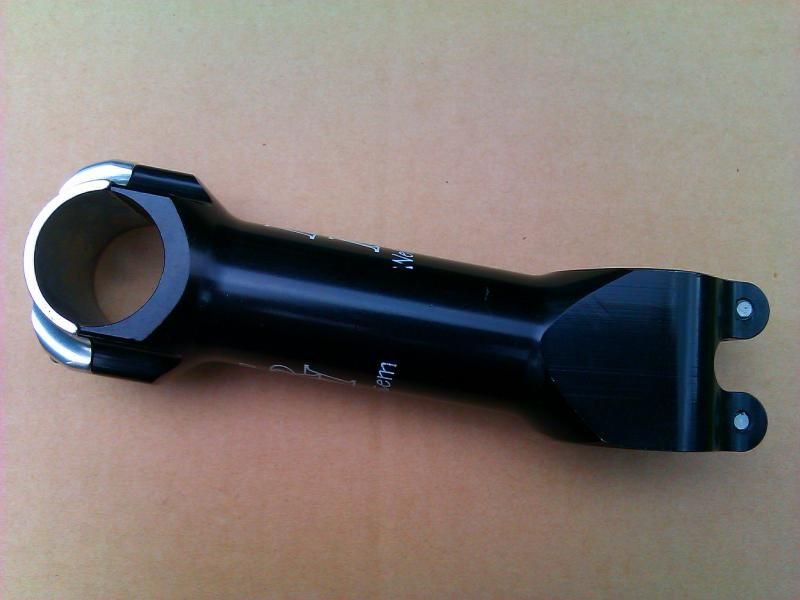 Race Face Prodigy 100mm stem, 6-ish degree rise, 25.4 clamp, 1 1/8", very good condition, matt silver with a hint of sparkle, £13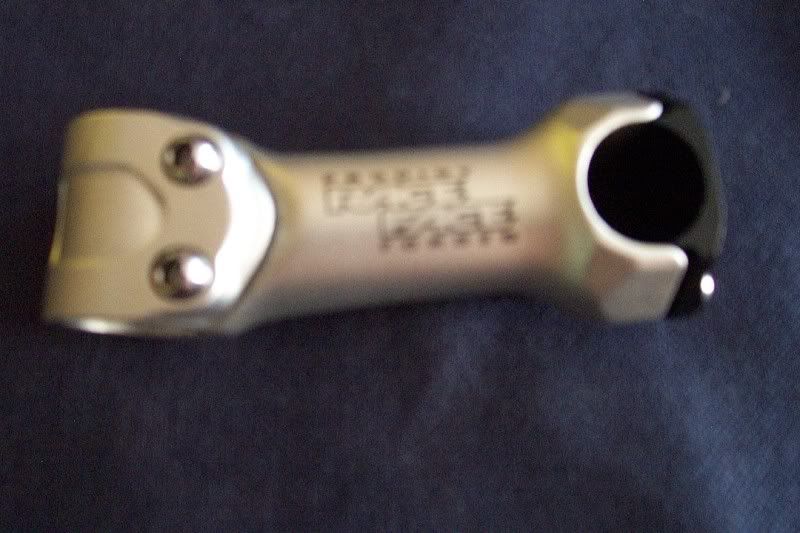 1" Syncros Cattlehead hinged front to take risers easily, polished, Syncros decals removed, rear Hammer & Cycle decal good, comes with original top cap, wedge bolt for steerer (alternative to SFN), box and instructions, excellent all round, £42
1" Syncros Cattlehead, black, with metal top cap, 135-140mm, nice amount of rise, very very nice condition, Syncros decals not perfect as ever! £45
1" KORE stem, boxed, very little use, black, £26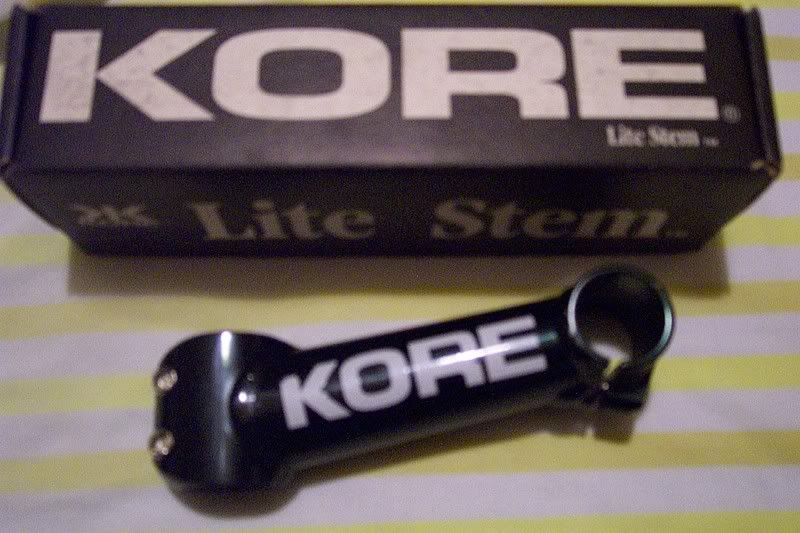 1" KORE stem, boxed, very little use, polished, high rise, £26
Marin Lite Ahead Stem, polished alloy. Forged, no welds. 1 1/8" x 25.4mm, 120mm x 5-ish degree rise. Hardly used, 9 out of 10 condition. 2-bolt removeable face plate, 2 bolt steerer clamp, 40mm stack height. £12
Bars/Bar ends:
NOS X-Lite Ski Bends, silver, knurled, £12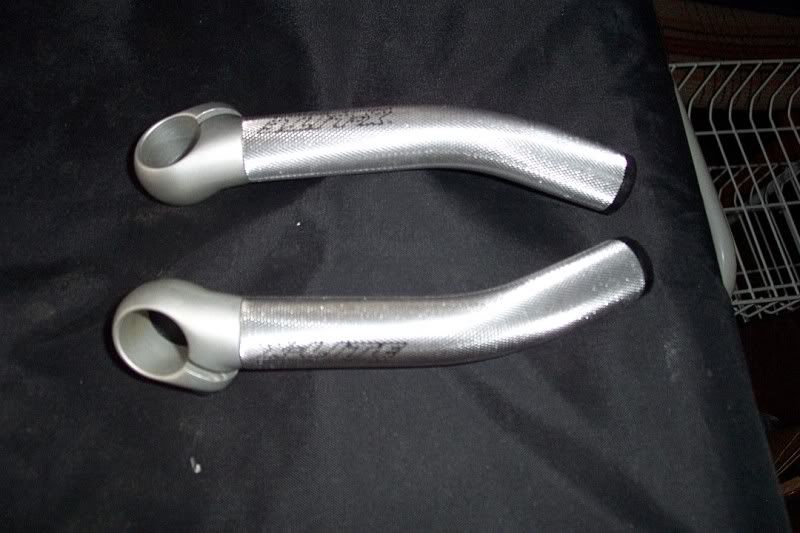 Onza L-Bends, '92-93 period, black, anodising worn off so need taping or stripping/polishing. Very good condition other than that though! £13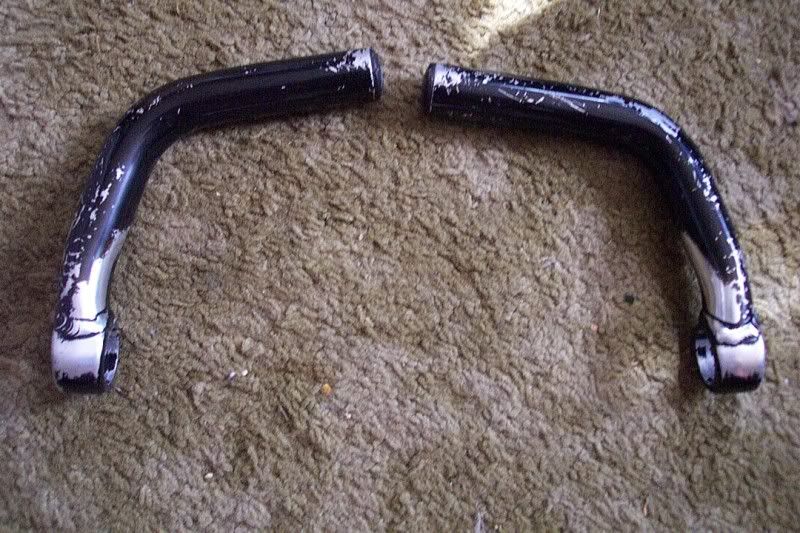 Seatposts/clamps:
Brand new NOS Kalloy Uno polished alloy post, Syncros copy (looks almost the same and Kalloy is decent stuff and OEM for many top end bikes), 29.4mm for Fat Chance etc, 400mm length, machined alloy shaft ala Syncros and Thomson, the inline clamp actually looks a better design and stronger than Syncros clamps, holds saddle rock solid, no slipping. £24. Also have the same in black for £29.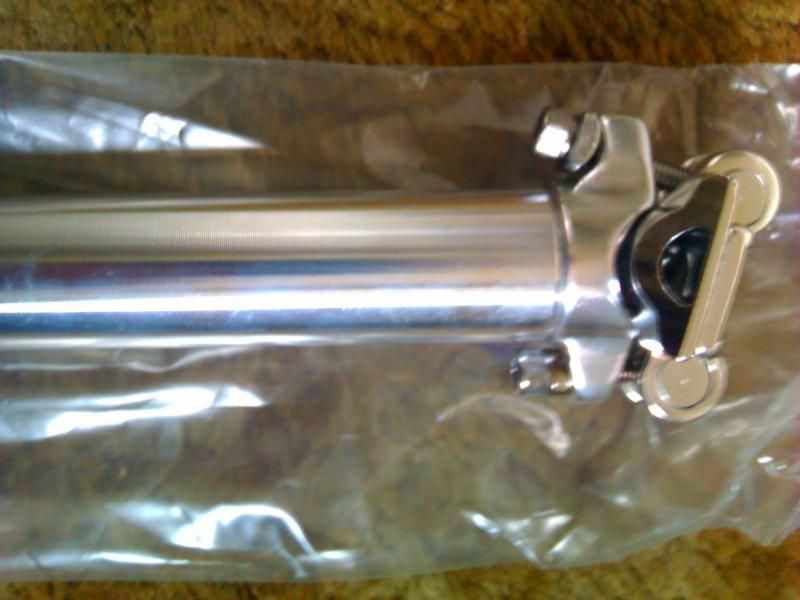 M-Part super light minimalist seatclamp, 31.8, black, £4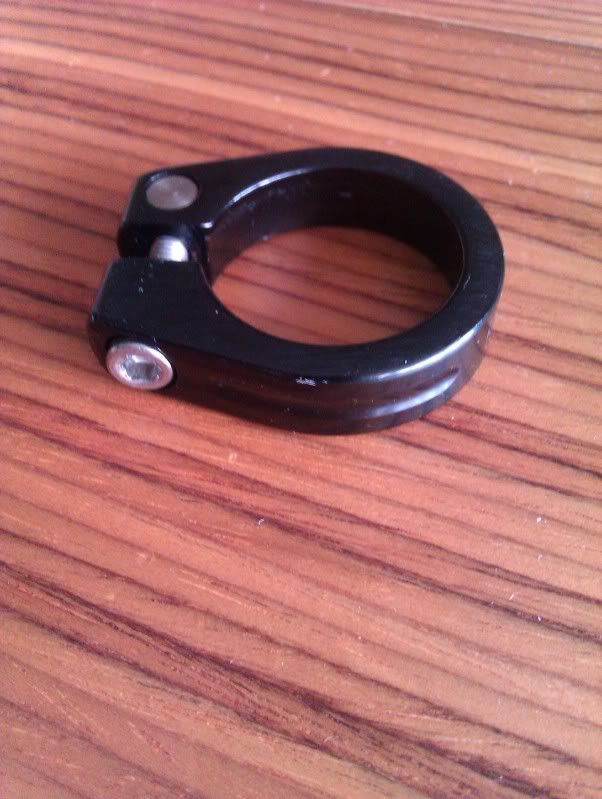 Saddles:
Bontrager RXL MTB Titanium, medium size (approx 148mm), Ti rails, very light, ridden twice so mint £39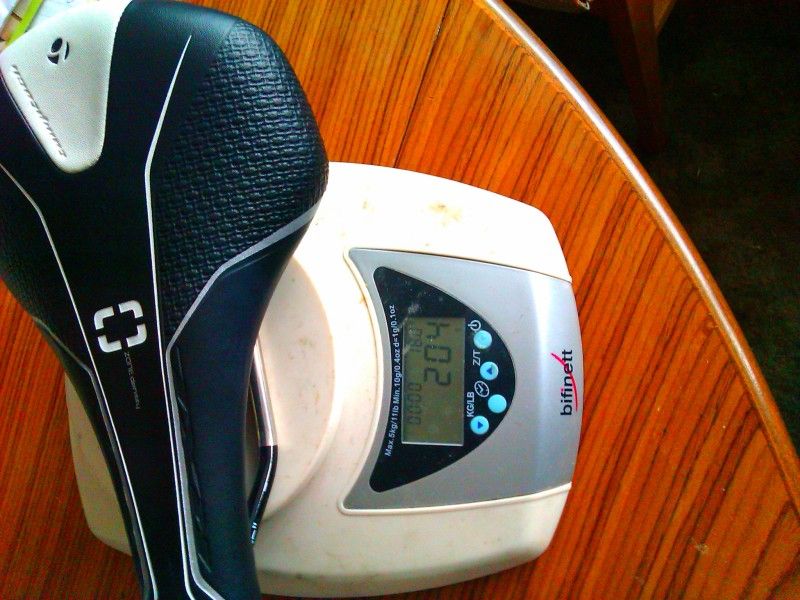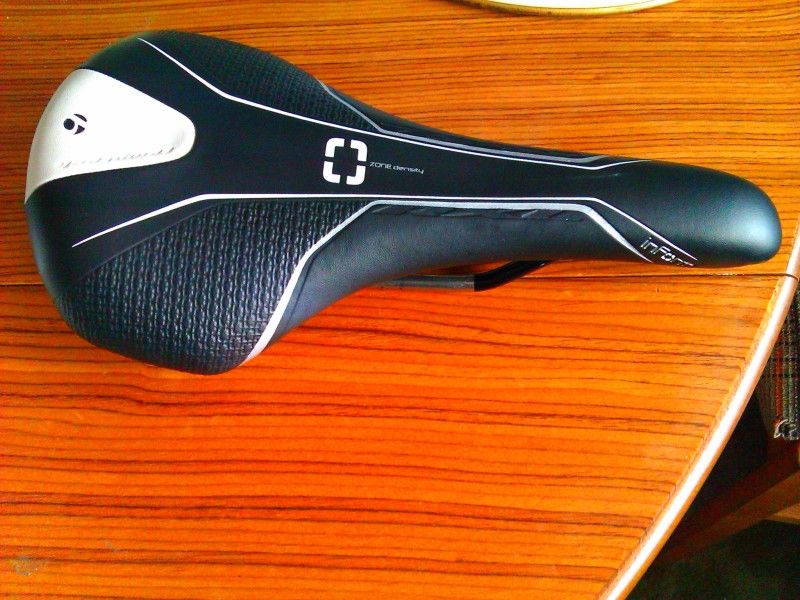 Selle Italia Flite Titanium Genuine Gel Saddle Navy Blue, fair condition as per pics £25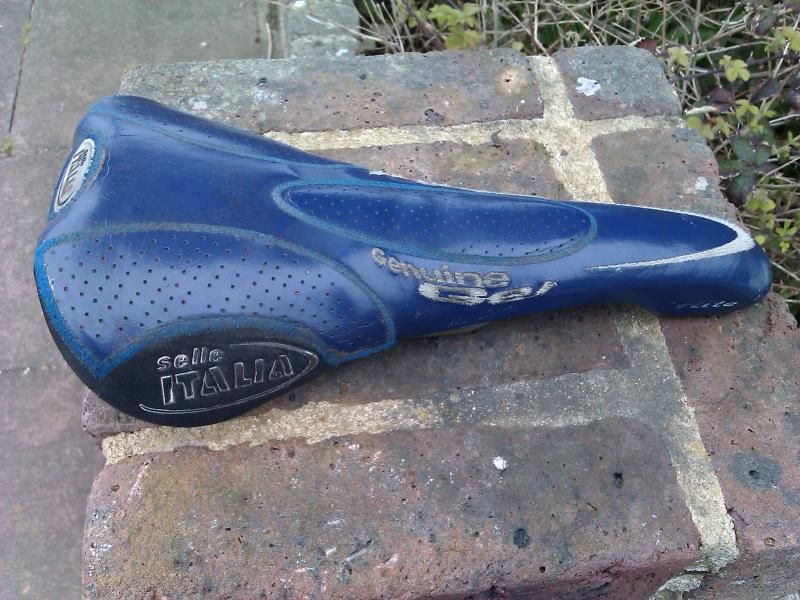 Selle Italia Sport tourer Zoo comfort/performance saddle 270 x 150mm, new (with card if required), £12
Specialized BG Sonoma 155mm saddle, very comfy even in normal clothes, as new bar marks to rails from fitting, £17
Pedals:
Crank Brothers Candy SL pedals, used once so nearly as new, £34.
XT SPD pedals, M770, black, not had much use, super smooth of course £30
http://www.flickr.com/photos/68436226@N06/6264427094/
Accessories/Tools:
Trek metal track pump - great 160 PSI pump, reversible valve, great gauge, works fine but part of the base has snapped off.... Still stands up fine and works fine as-is and I have the broken off part (metal) if you fancy trying a repair. Ideal spare/shed pump or even for spares - screw in gauge and hose/chuck etc. £12
Old Skool Local Motion bum bag! fluro yellow, 1989-1990, Good working order though some fraying inside on a seam near the zip so not perfect but no holes or tears! Retro chic! £8
Mt. Zefal Plus pump.
Full-size pump. Frame-fit, original mounting bracket included! Reversible valve chuck. Had very little use. Very good condition, no damage, works fine. Free classic ubiquitous Powerbar sticker!!
£8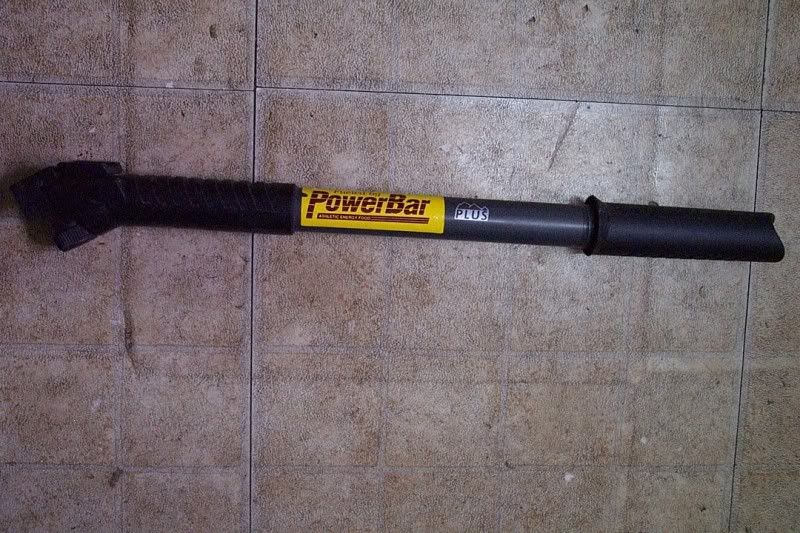 Please also see my road bits thread, as I will do great deals on multiple items and reduced postage costs too! Here:
viewtopic.php?f=22&t=249282
More pics of stuff in here too for further views (didn't want to flood the thread too much!)
http://s20.photobucket.com/user/brother ... For%20Sale
Multiple items = discounts!