Hope (not quite) tech m4's for sale. Braided hoses but can include goodridge hoses and fittings for extra, I have a couple colours. Hoses aren't the ones pictured. They will need filling/bleeding.
Looking for £175 posted?
Hope m4, older ones. Mint condition. Goodridge braided hoses with black stainless fittings. Gold reservoir caps and gold levers with near new pivot barrels. Both PM calipers. A pretty rare find, took me a while to build them up. £200 posted. Will include near new Kevlar pads at full price.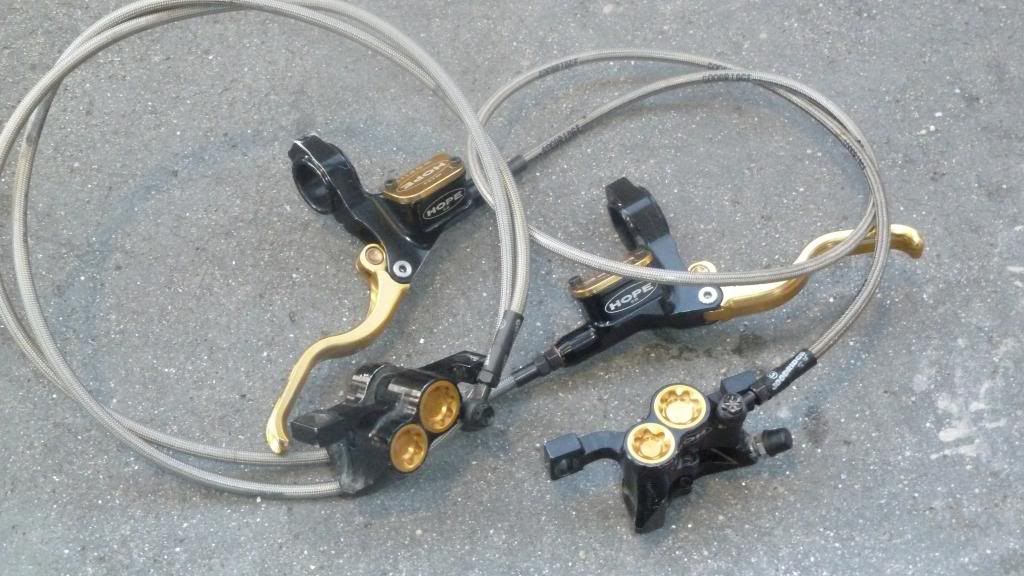 X fusion vengeance r fork. 170mm travel. Tapered steerer. Think its approx. 190mm.
Good overall condtion. Barely ridden by me.
£190.