The last remaining piece of my RC200 but surplus to my needs since going to 27.5's!!
Black Mavic X317 disc rim laced to a red Hope XC, 32 hole front disc hub with DT DB spokes. Built around the year 2000 by Rock n Road in Portsmouth and serviced a year later the rim has never been out of true and is arrow straight to this day with good tension and perfect bearings.
The hub anodising has faded a little and the rim decal is a little tatty. Also the rim has a few light scratches and there is light corrosion around the valve hole as seen in the pictures.
£35 posted in the UK.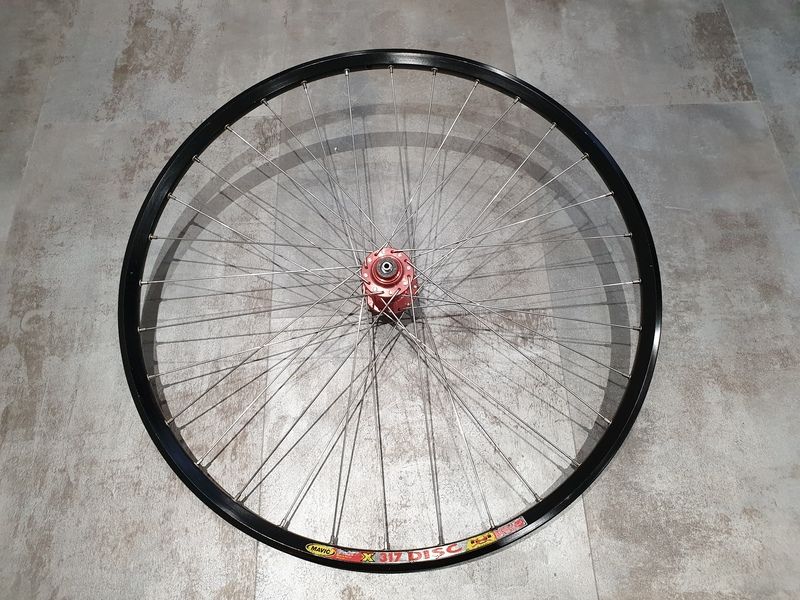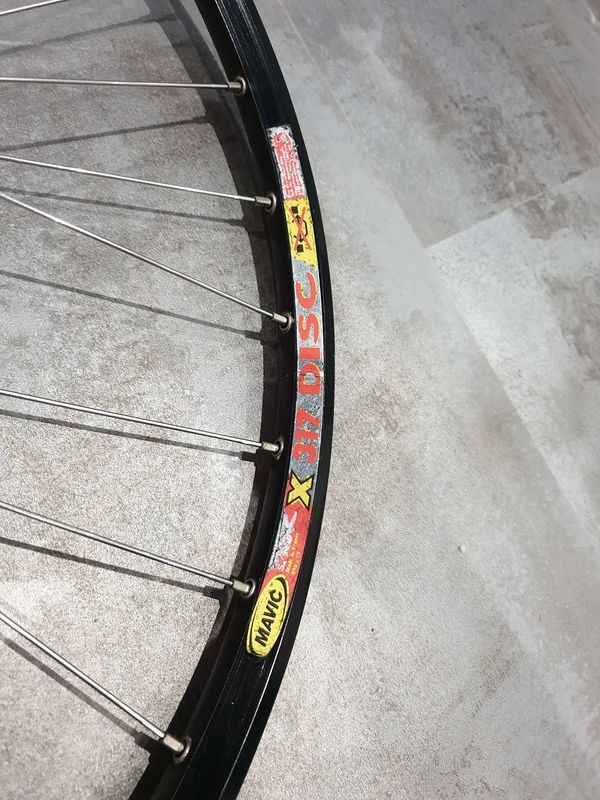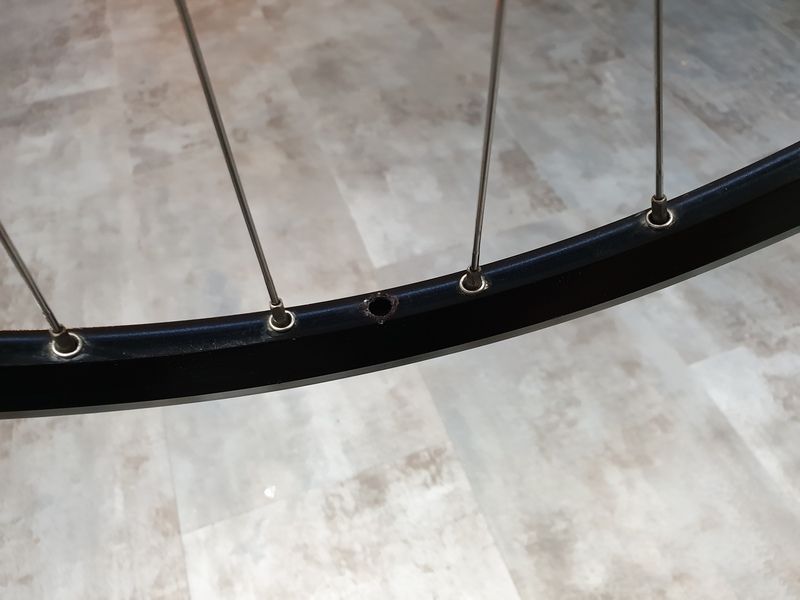 _________________
The Bear
1992 Cro-Mega LX/DX, Black Panther, Giant Propel Advanced Pro 2, Trek Roscoe 8.
Gone but not forgotten:
RC200 F8, Red, RC36. RC200F1 Black, RC35. RC300 Red RC31. 2 x Klein Attitude, Dolomite. 2 x '93 Kona Explosif, RC35/36.