This is my Holdsworth fixed wheel bike. Had this for about 4 or 5 years, frame built with parts from a Sun Snipe that I 'retired.' So, no original parts but I've tried to keep it looking right. Almost Shimano free with the exception of a UN54 bottom bracket and the SPDs, all my bikes have SPD pedals so these were a must.
Forks were replaced by previous rider, origin is unknown.
Some pictures: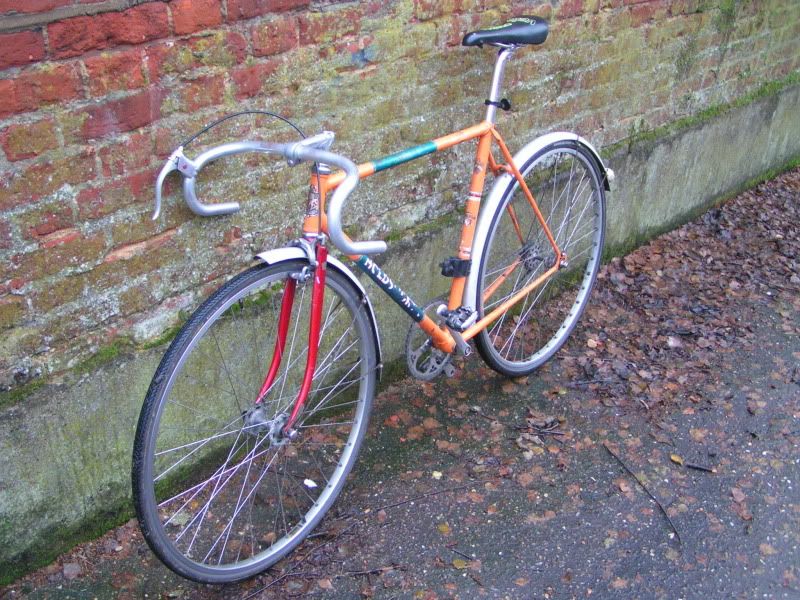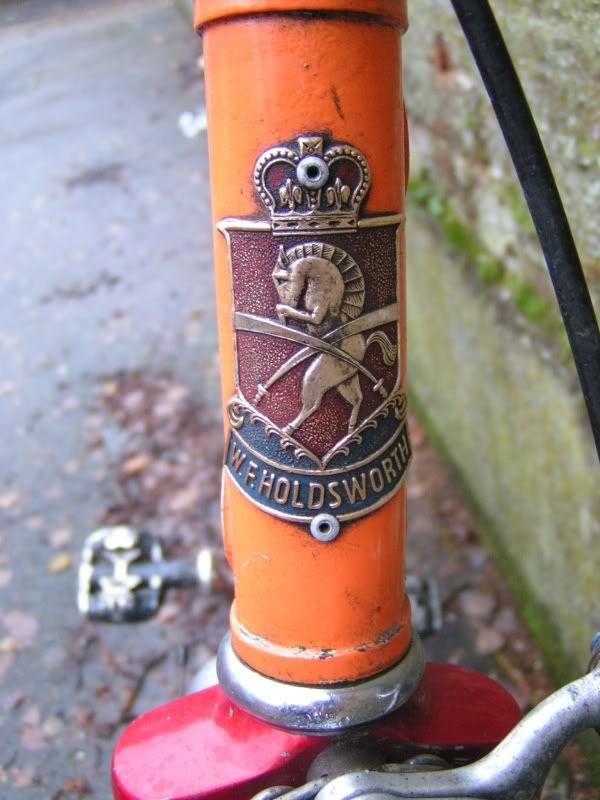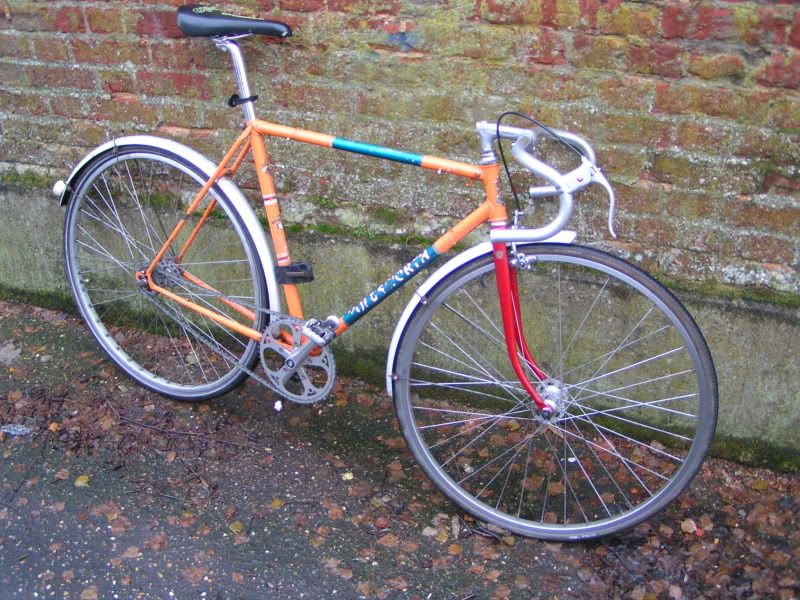 GB Coureur Plus front brake: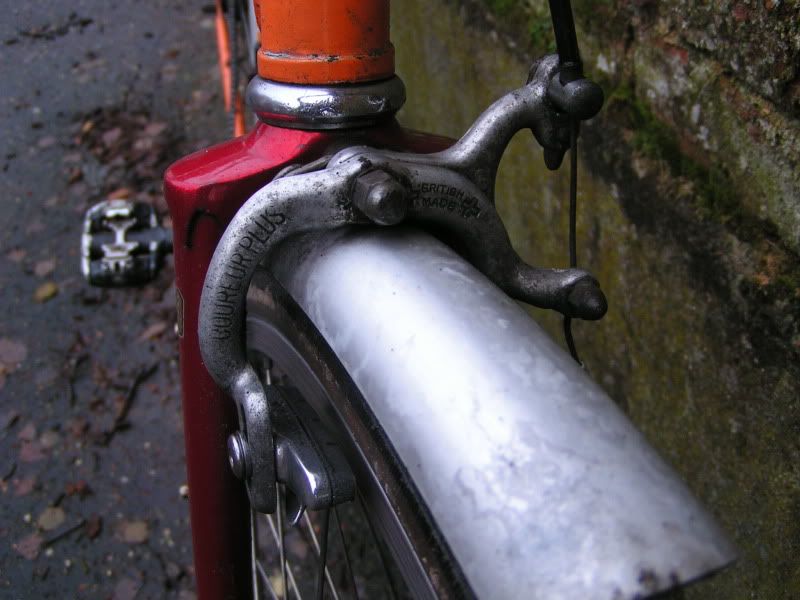 Weinmann lever: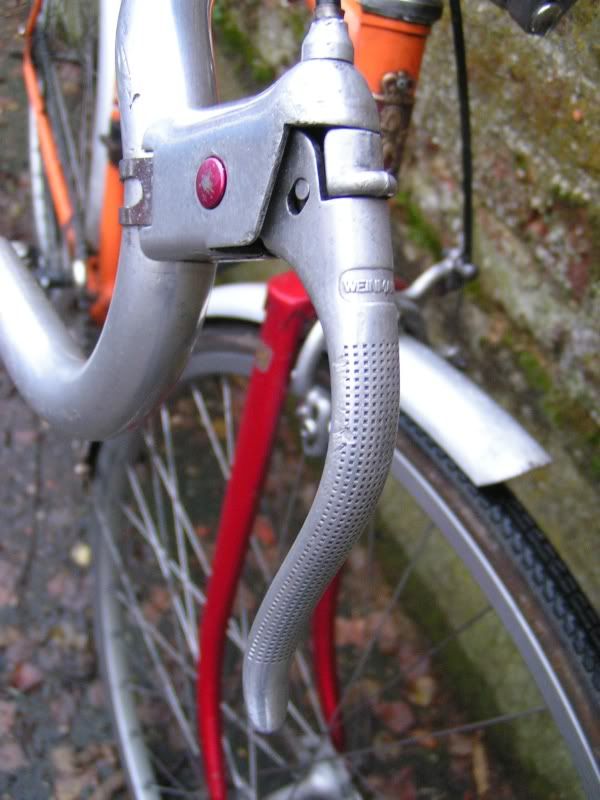 ITM stem: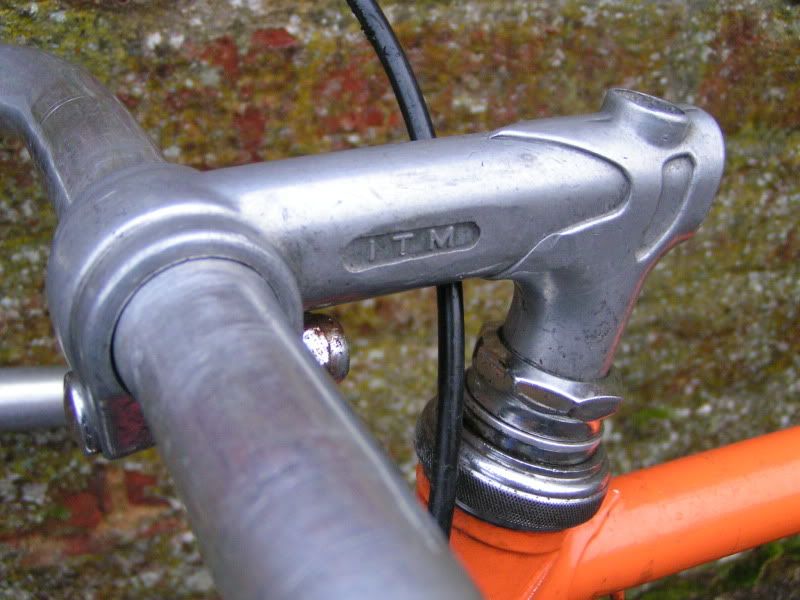 Stronglight cranks: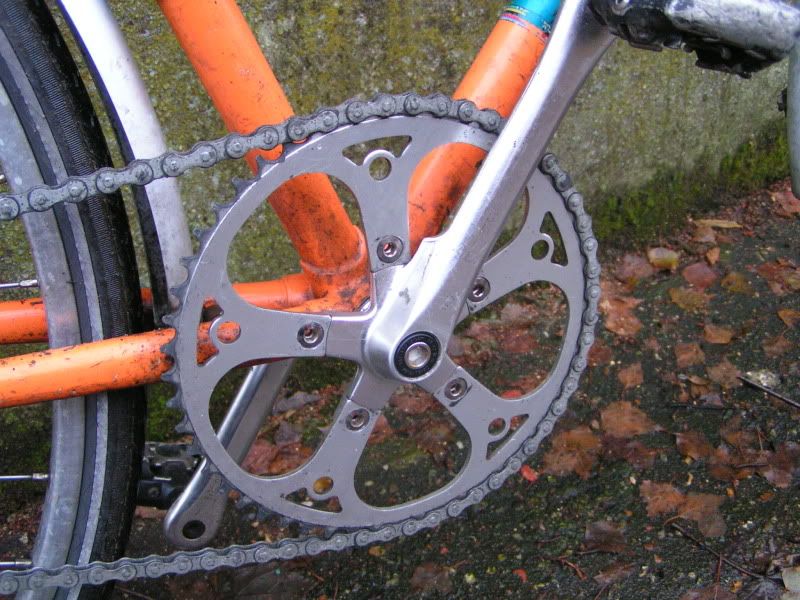 Sturmey archer reflector: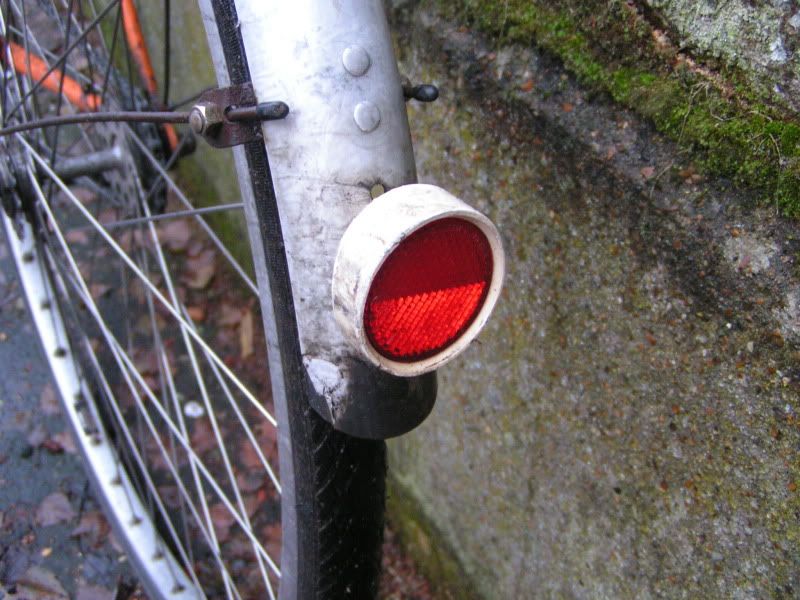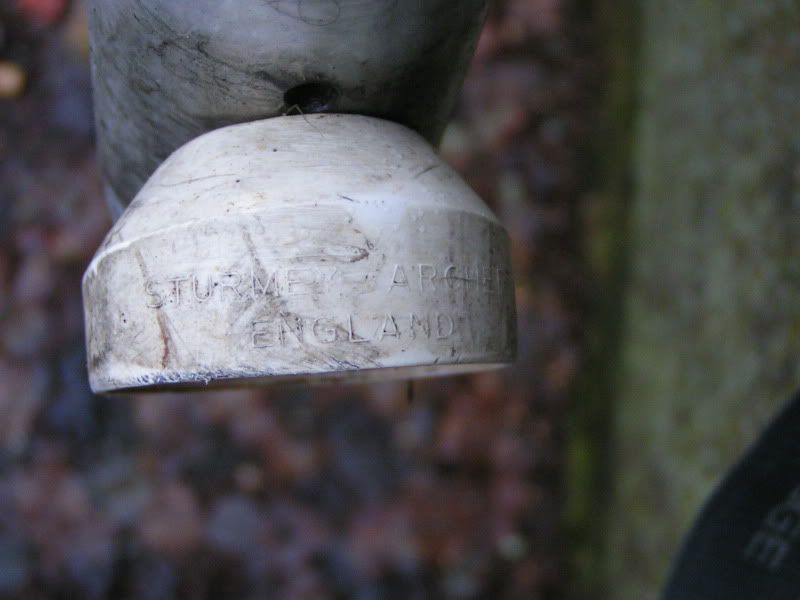 Nearly new Velosolo cogs: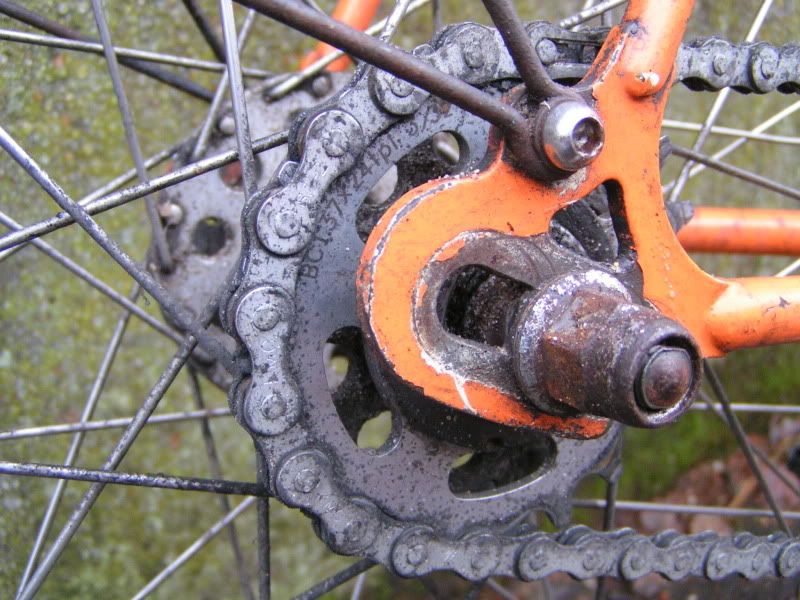 Rear hub is an Airlite, front Maillard. Rims Wolber Super Champion: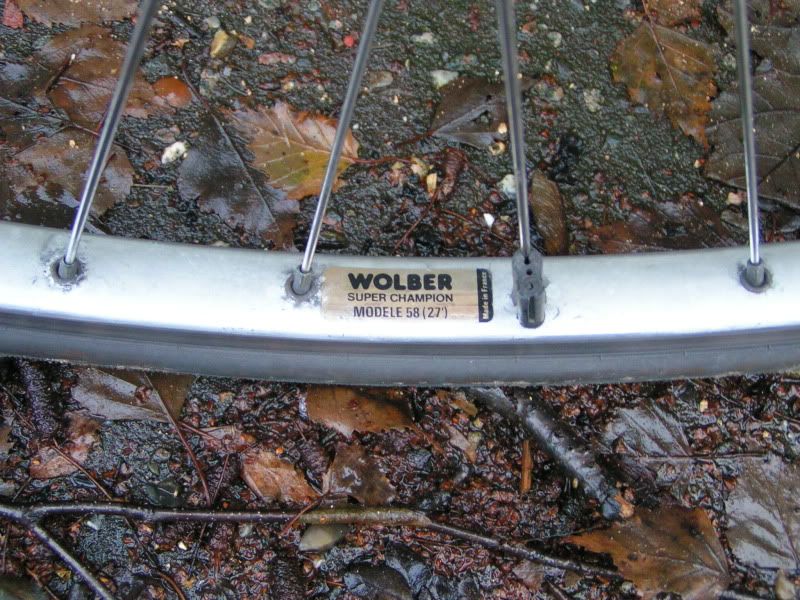 Gearing is a 52 tooth front ring, with 17 and 20 tooth cogs on the rear wheel. 20 tooth for winter, 17 teeth for the summer. With a 700c rear wheel this gives 81.9 inches and 69.6 with a 28mm tyre according to Sheldon. Front wheel is a 27 1/14 ...
I've no idea what the frame is made of, have seen similar painted Holdsworths so I think this is a replica of a more expensive model.
If anyone has any more info, please let me know.