DBS was the largest bicycle manufacturer in Norway (maybe in Scandinavia) all the way up to the late 90ies when the production facilities where closed down and production was moved to the far east. DBS made all kind of bikes from kids bike to topp class racing bikes. (You can say they where Norway 's Raleigh). All the way up to the late sixties DBS made their own racing frames, but as they where aimed at mass production of welded frames they found the in-house production of this special frames not viable. During the seventies they purchased frames from many different sources, among them is Holdsworth and Vitus and some Japanese frames for low end racers. In the eighties they predominately used Italian Daccordi frames on their top range bikes La Migliore and Proffezionale. While the mid and lower range bikes got frames from different manufacturer in Japan. A very few La Migliores also came with Alan frames.
The bike below is the top of the range DBS La Migliore (La Migliore means the best in Italian) from about 1984-85.
The frames where most likely shipped painted from Italy to Norway where labels were added and the bike assembled at a special competition workshop at the Sandnes factory or send out to the dedicated bike shops for assembly or by the rider himself. You could order the bike either with Dura Ace or Campagnolo Record/Super Record groups. The most of the La Migliore's were most likely special order bikes, while the lower rated racing bikes could be bought of the shelf in dedicated shops.
I saved the bike from a fate as a hipster single speed when I purchased the bike last September, it came to me with a ridiculous bull horn handle bar and some Shimano aero brake levers.
The bike has still its original paint and has only undergone a mechanical overhaul during the winter. I am in the process ow building some NOS Mavic GP4 to Camapgnolo Gran sport
I will be using this bike as my daily ride this summer, I just took it out on monday for the first spin.I am in the process ow building some NOS Mavic GP4 rims to Camapgnolo Gran sport large flage hubs for the daily ride. They will be 40 spokes rear and 36 front as the rider is a heavy bloke at 90 kg and the streets here in Oslo is in rather bad condition with a lot of cobbled stone and tram rails.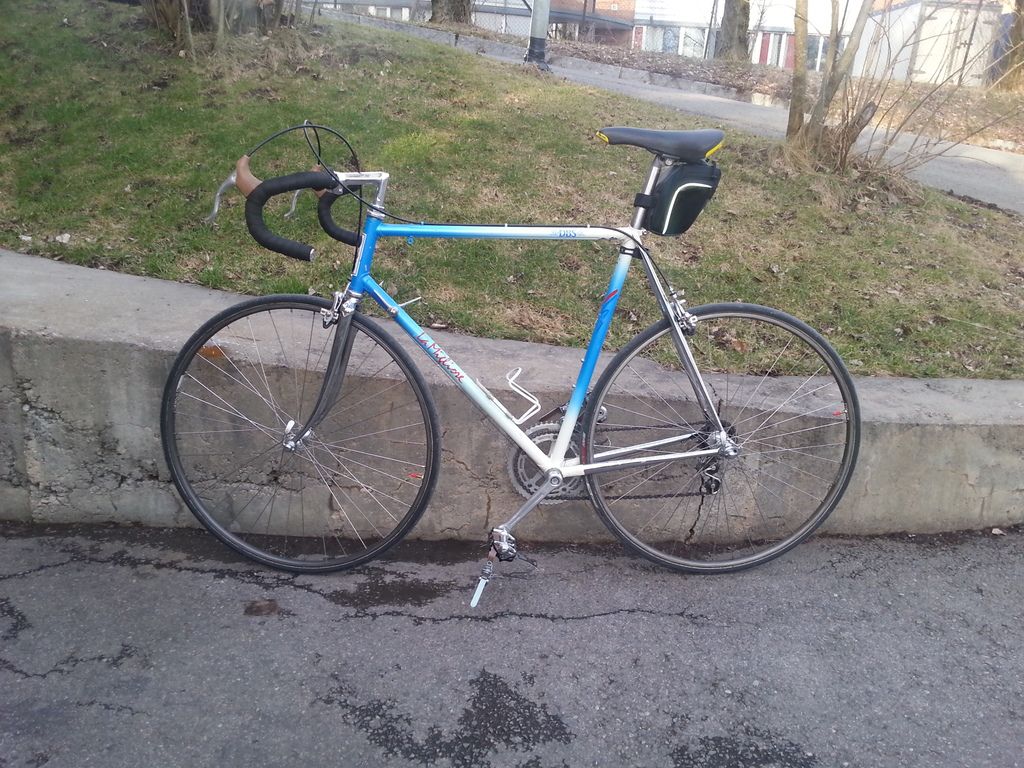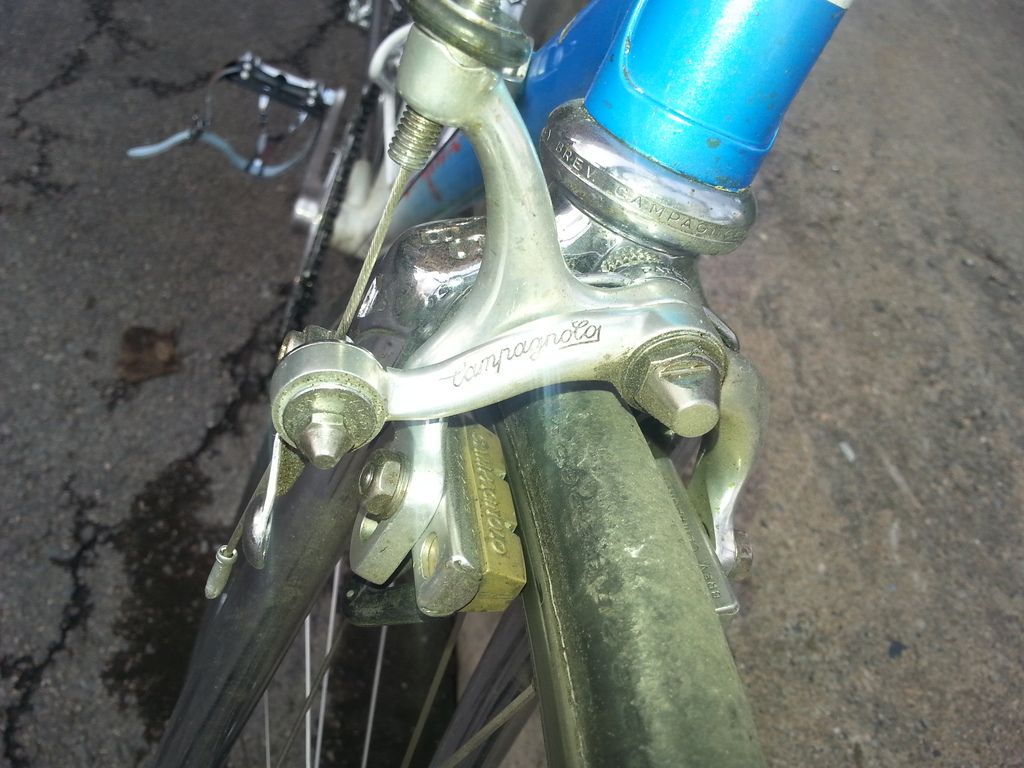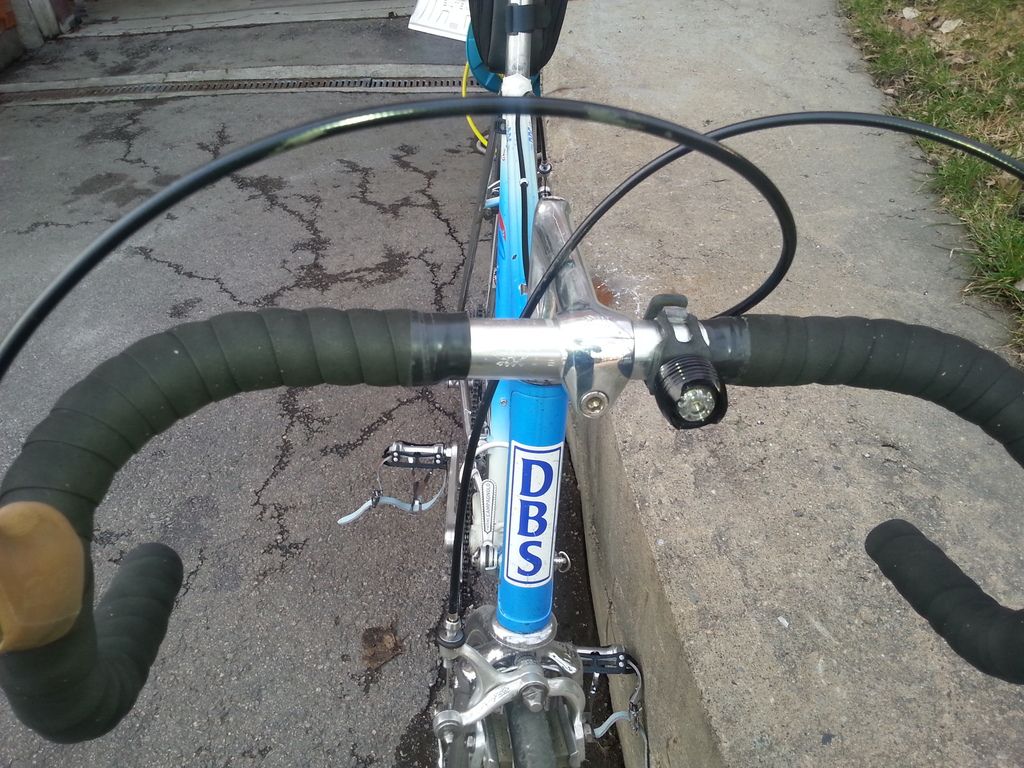 For the nerds I have added the technical specifications below:
Frame: Daccordi from Columbus SLX with four indents in the top tube, Labeled DBS La Migliore
Fork: Daccordi most likely? The steering stem has a Columbus label
Headset: Campagnolo Nuovo Record
Stem: TTT (Chinneli original fitment)
Handlebar: Chinneli
Brake Levers/Brifters: Camagnolo Nuovo Record
Brake Calipers: Campagnole Super record
Brake Pads: Campagnolo
Shifters: Campagnolo Nuovo Record
Front Derailleur: Camagnolo Nuovo Record
Rear Derailleur: Campagnolo Nuovo Record stamped Pat 11?
Freewheel: Regina extra six speed 14-24 cogs
Chain: Unbranded
Cranks: Campagnolo Nuovo Record
Chainrings: Campagnolo 52/42
Bottom Bracket: Campagnolo Italian Treading
Pedals: MKS Sylvan (Campa Record Alu copy)
Rims: NISI tubular (for the time beeing) Mavic GP4 tubular original fitment
Hubs: Camagnolo Nuovo Record
Hub Skewers: Camapgnolo
Tyres: Zipp Tangente 24mm tubular
Saddle: Selle Italia Turbo
Seatpost: Campagnolo Nuovo Record (two bolt)
Seatpost Binder: Campagnolo
Weight: Light approx 9,4 kg ready to go in size 58 CC

_________________
Per
Crescent 202 1953 - BSA Golden Fifty 1960- Crescent 208 1963- Monark Super Continental 90320 1967 - DBS Supersport 1967- Falcon San Remo 1968 -Motobecane Team Champion 1974 - Holdsworth Strada? 1974 - DBS La Migliore (Holdsworth) 1976-DBS Internazionale 1976 - DBS Touring Tandem 1978- - Gitane/Alan Competition 1977 -DBS Professionale (BaCo) 1979- DBS Professionale (Holdsworth) 1979 - Rossin Record 1979 - DBS La Migliore 1980 - Gitane Olympic 1982 -Dawes Imperial 1984 - DBS La Migliore (Daccordi) 1985 -DBS La Migliore (Daccordi) 1986- Eddy Merckx Corsa Extra 1987 - Netroh Performance (Razesa)1987- Rossin Ghibli 1988- Knudsen (Somec) 1988-Kirk Precision Competition 1988 - DBS Professionale (Daccordi)1990- Rossin Dominator TT1990? - DBS Internazionale 1991- DBS La Migliore (Daccordi)1995 - Crescent Pico 2300 TT 1999