Got a couple of oddities, that i have acquired from work over the last few years, that are just collecting dust.
First up is a prototype part frame, that came from the work done for the 2008 Beijing Olympic GB bikes. It is made entirely from Kevlar, and would have been made in the process of looking at frame shapes, structures etc. My intention was to clean it up, and have it as a piece of wall art, but the missus has put a stop to that. So, looking for £40 posted.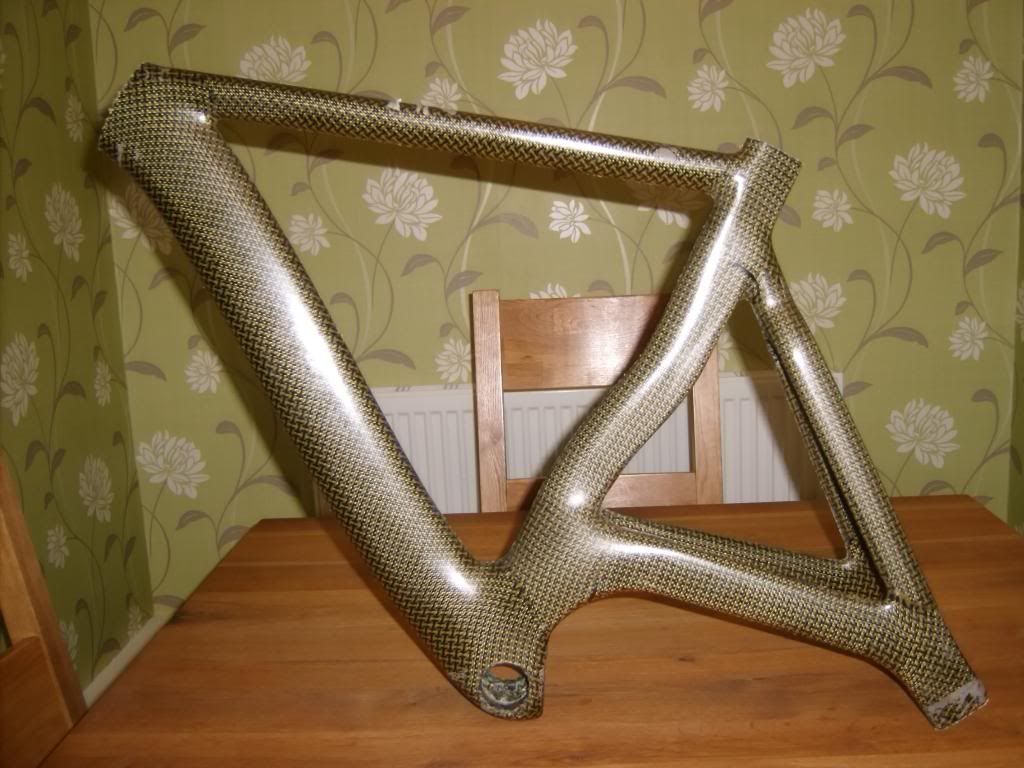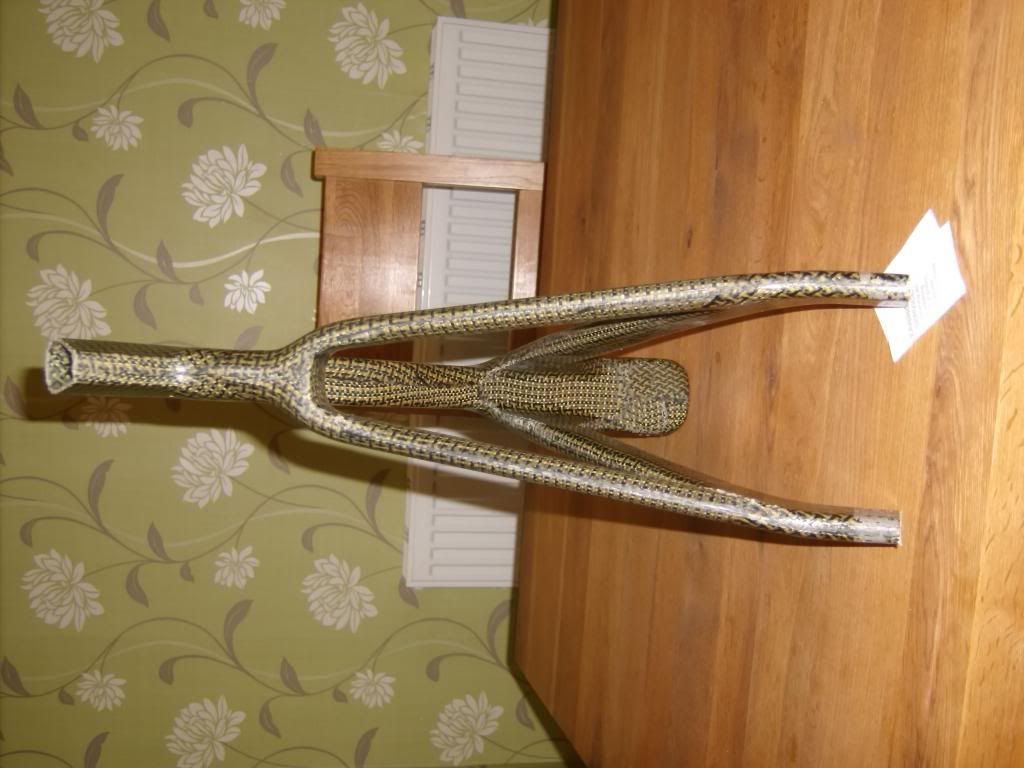 Secondly, and stranger still, i have a carbon fiber tea tray, measuring 32cm x 25cm. It has a few scratches and could probably do with a re-lacquer at some stage, but is quite unique. Looking for £35 posted.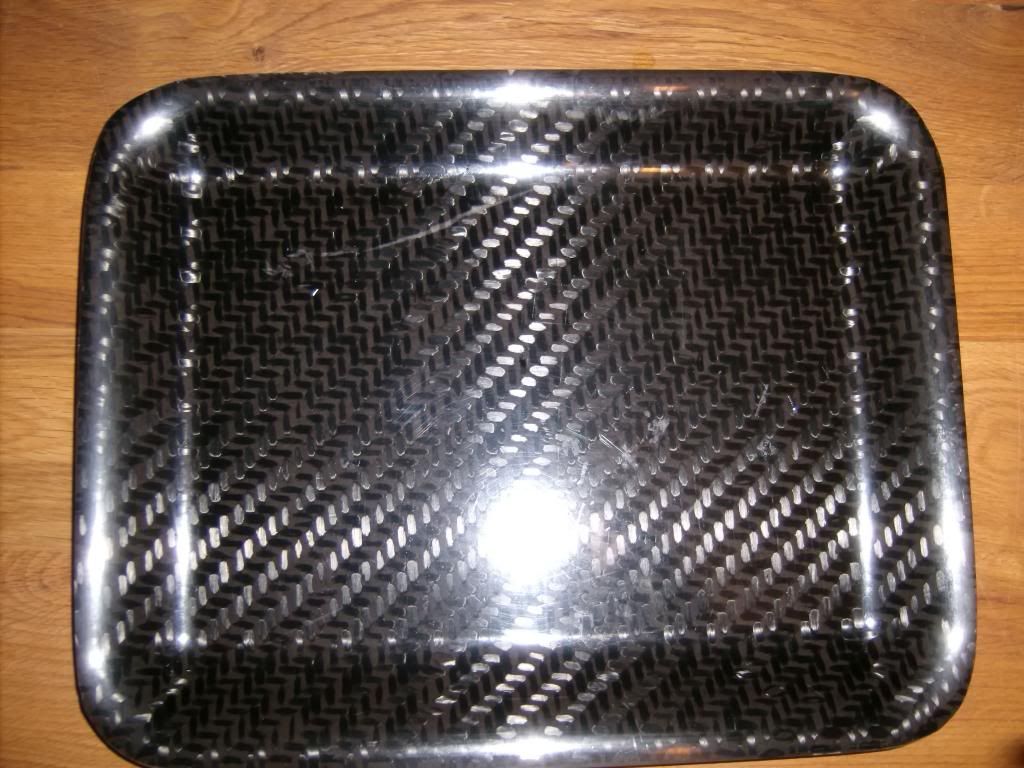 _________________
Scott Scale Elite 29er
,
Planet X Road Pro Ti
,
Salsa Campeone Scandium road bike
Feedback
viewtopic.php?t=172677