Well this is how she stands atm and although she is initially completed i haven't finished fully as i need to gain a bit more room in the cockpit area as it's feeling a little cramped and i've already moved the saddle back as far as i can without putting it under any unwanted stress so any help or suggestions would be hugely appreciated and excuse the pics as i struggled to get the camera to agree with the daylight
.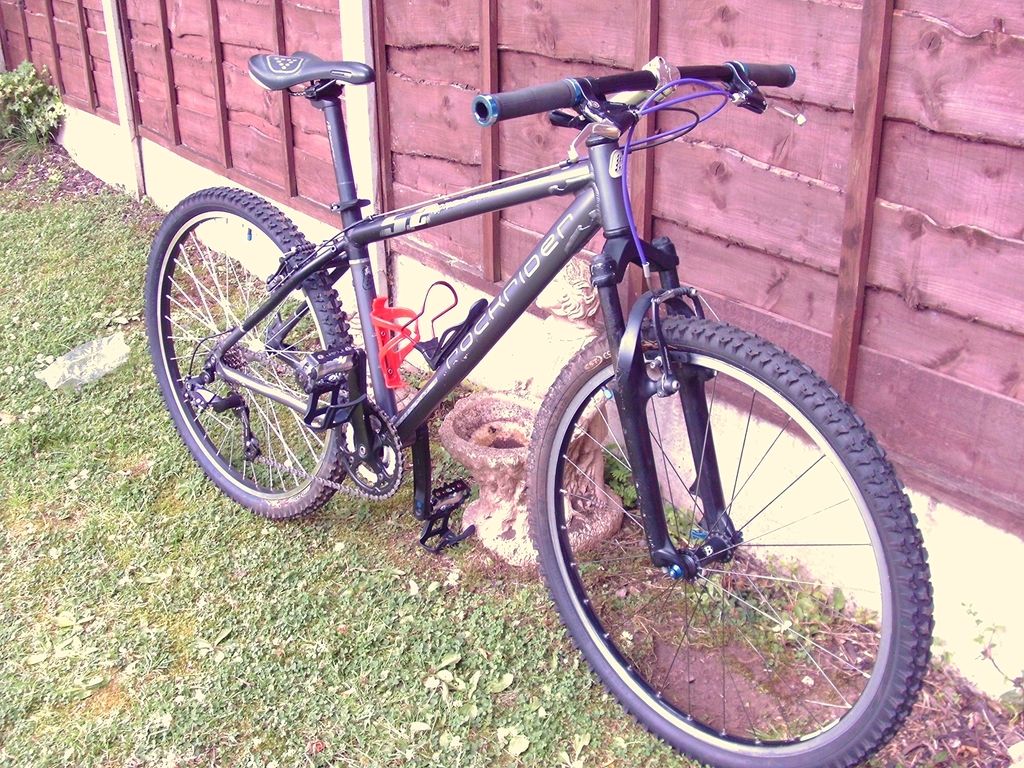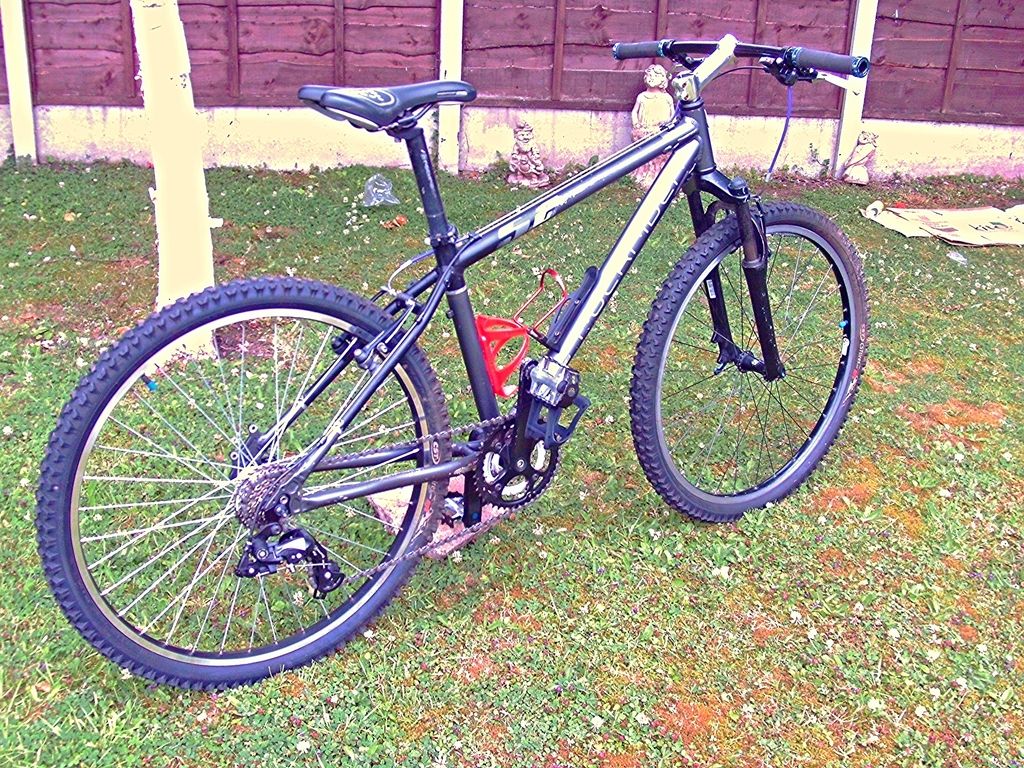 Parts list .
Handle bars black 600mm riser Barelli 31.8 AL2014 T6 butted .
Brake levers 2 digit Honga off previous bike .
Front wheel Karma Bontranger off Liam .
V-brakes original rockrider .
Rear wheel Shimano nexave silent clutch 7speed cassette hub .
The rim is Cyber 10 .
Shimano hyperglide 42 tooth crankset .
Cassette is 7 speed Shimano Hyper Glide 41, 28 x 11 toothed sprockets.
Shimano uniglide 7/8 speed chain .
Bottom bracket is original unknown brand.
Raliegh Eiger 26x175 Tyres n tubes .
Raliegh Strapless toeclips .
7 speed Shimano Acera SL rapid fire thumbshifter .
Cane Creek 1.8 ahead set .
Decathlons own brand handelbar stem.
Shimano long caged 7 speed Tourney rear mech .
Karma Purple outer brake cable casing off Liam .
Original Decathlon style saddle ( comfy for now! ) .
Rockbros purple handlebar Grips .
I've been on a hours ride today and have made further adjustment to the gears as they were sticking when dropping from 5th but great on the upshift , found overall though the bike is a little gem with quick pedal response and twitchy steering and i can't believe how comfy and light it is though so to say i'm pleased with it is a huge understatement
..
C & C's welcome
.