So, decided that I wanted a 29r, and a project. Disc brakes are lovely so that was a must. Fully rigid, bit of a pootling bike, winter warrior, jack of all trades. Had some bits in my spares to use to cut down on costs, as this is a budget build.
Gravy Monster had this On-One Inbred going - a cheap entry into big wheelers. The original paint/lacquer was crap, so a bit of persuading and a rusty rat was born. This is it when it was in his capable hands:
I decided I wanted to prevent any rust from being serious (it was all surface) so took it to the powdercoaters for a sand blast and spray. Hadn't decided on colour until I was in their office looking at chart and desperate to get back to the office...but I am pleased with the choice
Was hoping to have this ready for mayhem but the bike and myself missed out
. Still, looking forward to using this - got a feeling it could be my go-to bike.
Rigid forks are excellent offerings from Pace. Deore/slx kit has been purchased, bit of ritchey and race face gear, will upgrade bits as and when I feel they are needed. Its in the lbs being finished - threads being cleaned of any residue powdercoat then hoping for a maiden voyage in the next week or two. Anyway, few pics: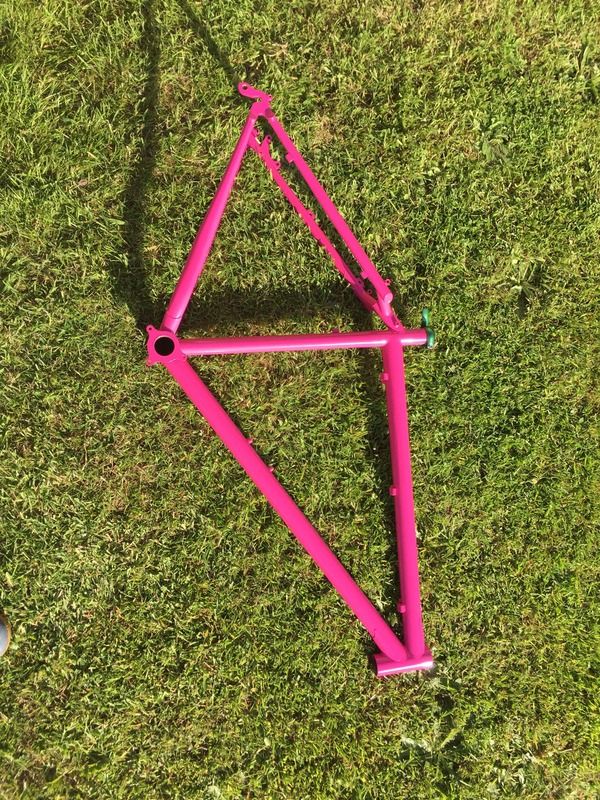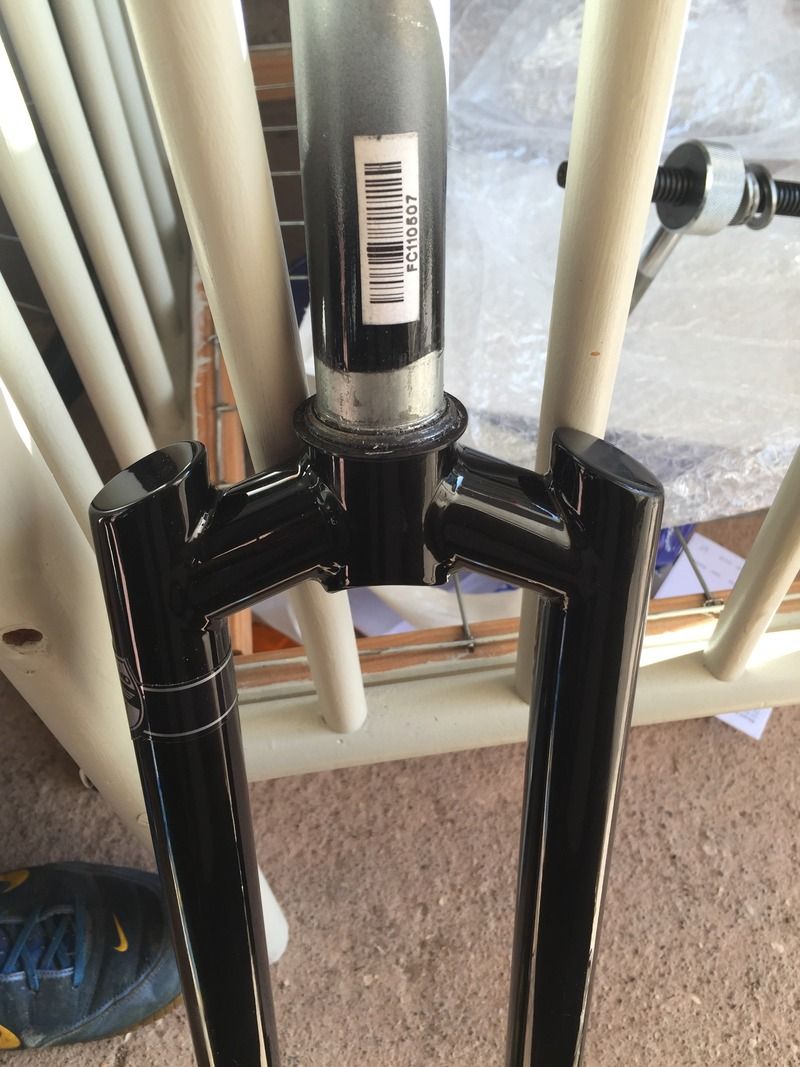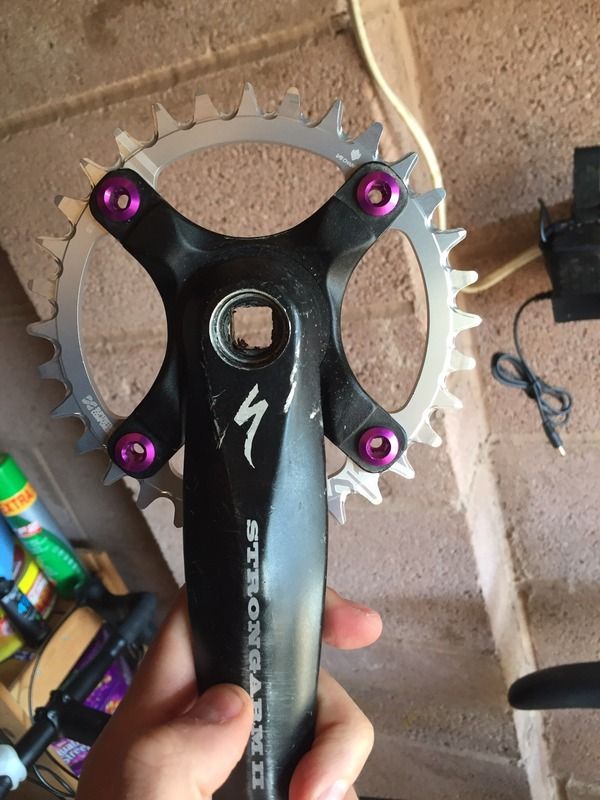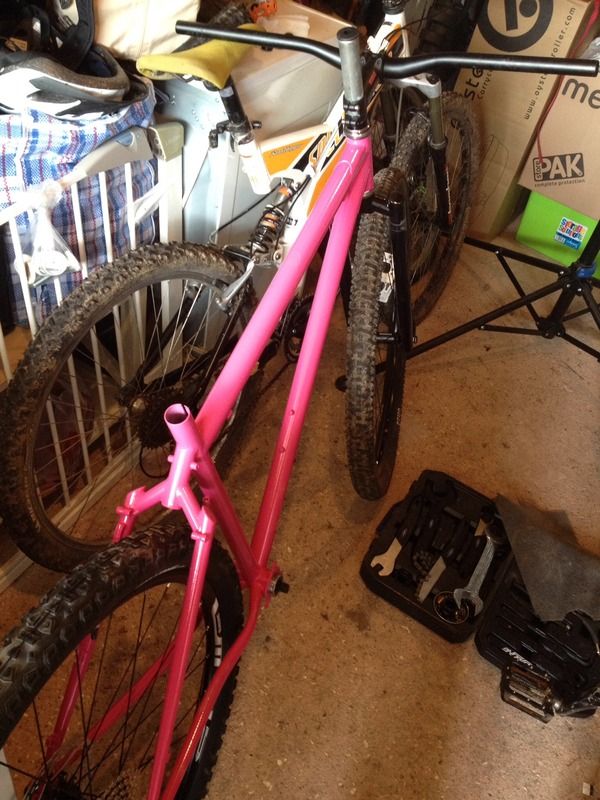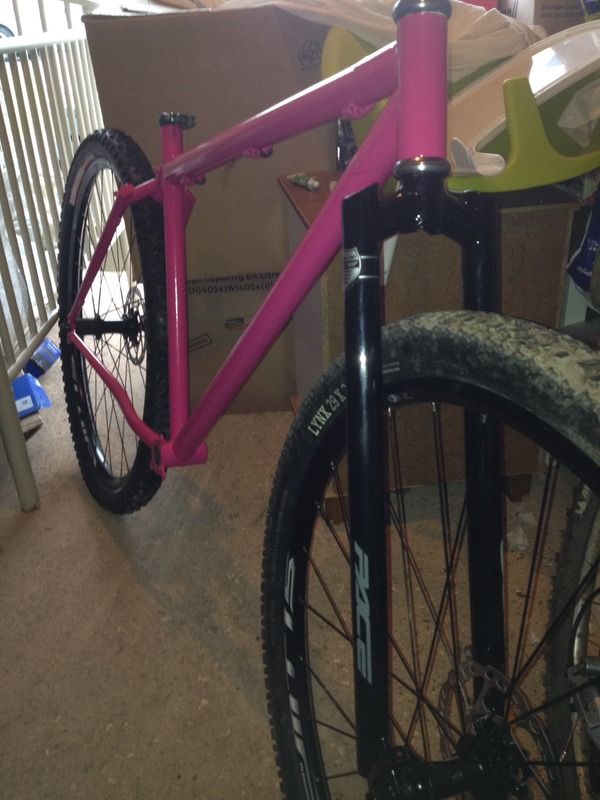 Going 1 x 10 - have feeble legs at the moment so it will be kill or cure for them!
That's it for now.
P.S. about to move house which (partly) explains the mess in the garage - stuff everywhere!