Dablk's 98 Kona King Kahuna
Loved the ride of my 20" 96 Lavadome hack , thought about an similar era Explosif, then a viewed a clearly stolen 93 Hei Hei, then picked this up and am now in a position to start hanging bits on it.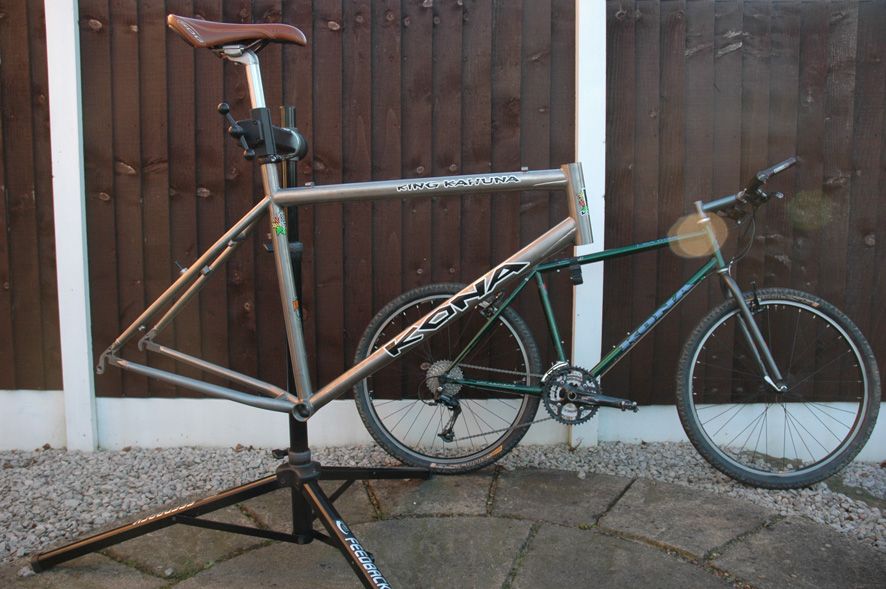 Guessing it is a 98 as sold with all the cables on the TT.
BB indicates KK20031. Believe that confirms the 31st 20 incher KK from that year or by sandvik?..sure Anthony will be along in a minute
Think after the old bike, new kit idea I did with my lavadome. I would go the same way. The P7 went up for sale so basicallly got some near NOS 2011 XT for everywhere.
Really wanted another rigid p2 Triple butted of 410mm AtoC. However the headtube is 15 cm long plus 34mm of Chris King stack is proving hard to find. So for now i'm going to use a non TB, 440mm P2 which I have had knocking around for a while. Its a v and disc fork so really, ahead tube is 212mm and is just long enough,(probably not safe) so needs to be a stop gap.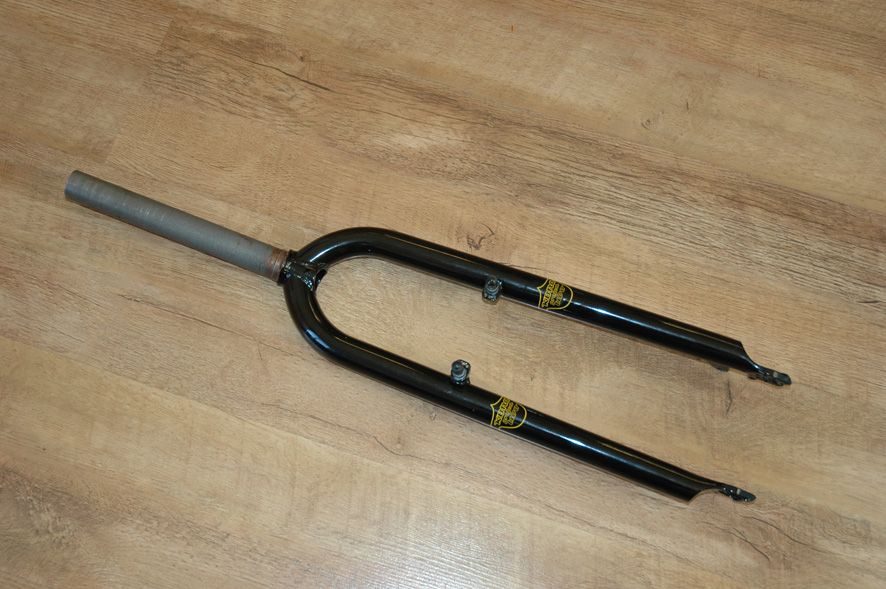 Using the Chris King aswell as if i do get a threaded fork i can easily swap the top caps to thread with a CK, or I do get other Forks crown races are easy to get hold of to save messing around.
Nicked the post out of the LD for now. Have a lovely USE ti post. now the debate is over the shim. The post would be inserted this far into the frame for me.
However the longest shim I can get at the minute is 100mm inc lip. so that would actually only just get to bang on the lower weld of the TT. So unsure for now to go down that route or not... Not that i'm looking to damage the other bike but think the LD might endup with a very over specced post for the time being
whilst this uses its racelight.
Ignor the wheels for now. I tend to swap around all the time. the LD is sitting on some out of true old ones. The KK is on the one the M737/XC317 i built a while back for the E3. There is also set of new Cross Rides in the Loft. So not sure to go with what one what yet. The long run will be all silver somthing i think.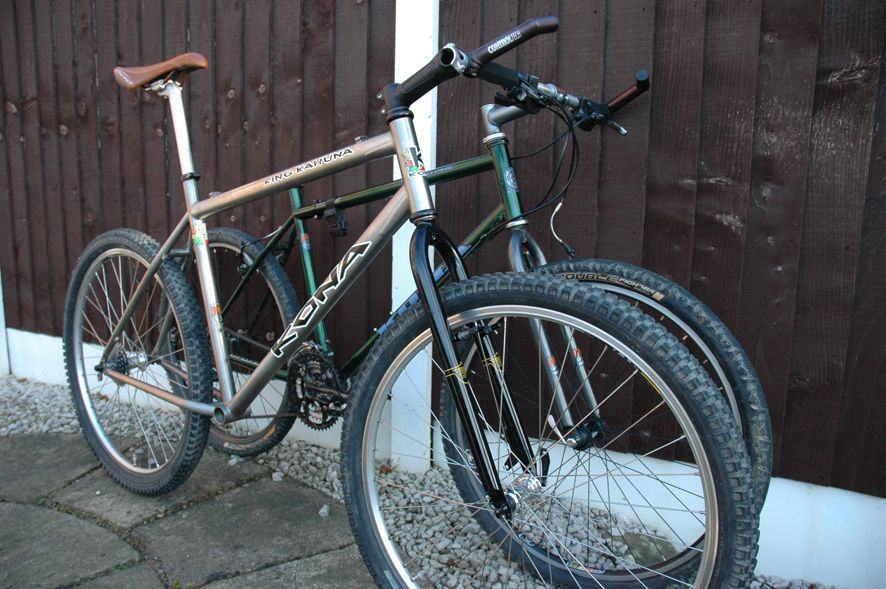 Original stickers are really needing replaceing. Frame came with a spare set but I'm chatting with Gill over a slightly different version.
Got a shimed Ti bar for her about to go on, stem is out of the parts bin for now and some NOS Kona Racelight foam grips.
The final big decision. Its full new XT but with new 9speed shifters or some minty 8 XT speed thumbies.