Got the frame with a few part from ebay. Wasnt listed very well, so got what I think is a good price.
Included was
XTR M950 BB - Very good condition
XTR M950 Cranks - worn but ok
Thomson Elite Seatpost - cut down a bit, but in very good condition
WTB seat - ok condition
XTR Chain - good condition
Rear HOPE brake and lever - working fine, just needs some new brake pads
Got the frame the another day, so decided to give it a good clean, removed some stickers that had been placed on the downtube, looks like its been in a garage for the last 5 years or so. -
No cranks and anything, so happy. Only down side is the bushes need changing. - easy fix i guess - order them today from Ben's Cycle is the US ($29.99 plus PP)
Ordered some new decals from Gil_M, but awaiting them to arrive.
This is before i started to clean it up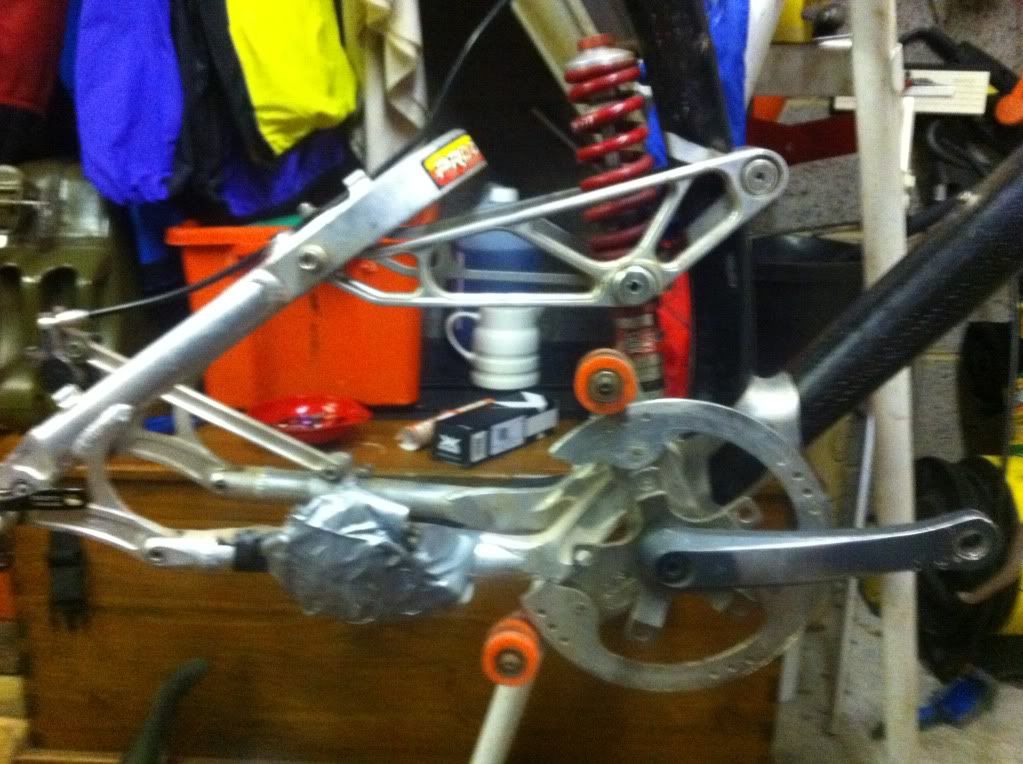 Removed all the back end, which was a bit of pain, cause of some worn bolts, but got there, the rear shock is working fine.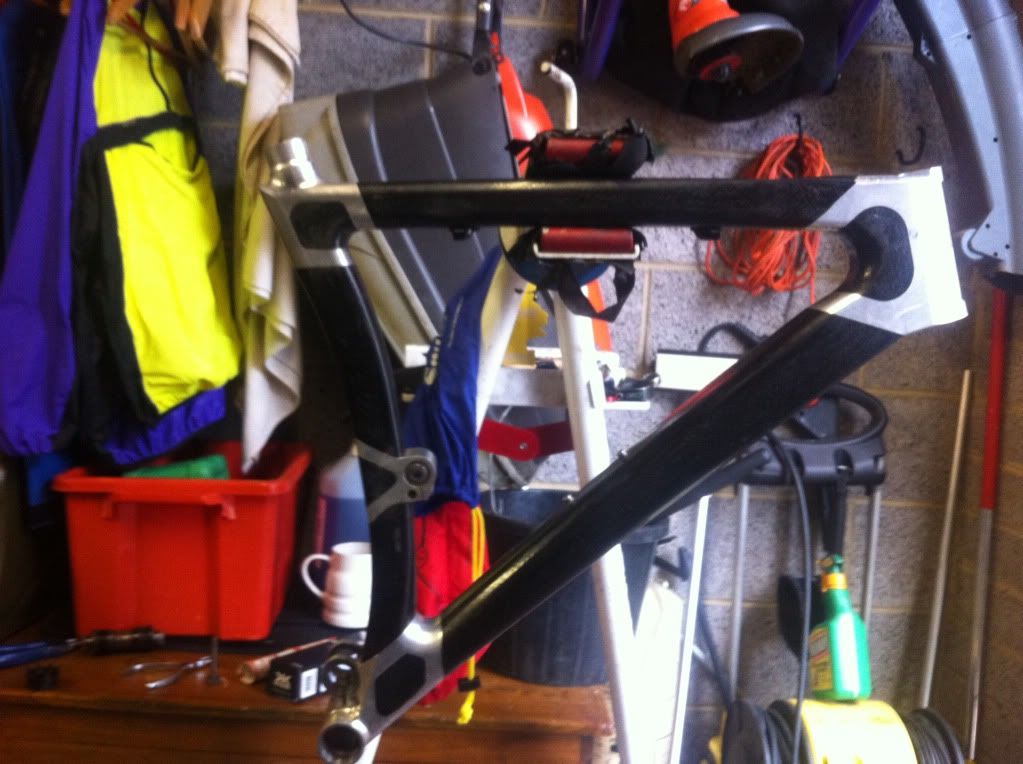 Started to clean up the backend, had some dried mud in the rear arm, which make a noise, when it moved, so removed that, with a lot of time and hot water and the kitchen sink (the other half was ok with that
), started to clean the arms, and its starting to clean up well. - picture to follow once fully clean and shiny.
This will be a slow build, cause what it to be right.
Thinking of getting some Rock Shox Boxxer's 151 for it.

_________________
GT Zaskar 97
GT Xizang 97
Yeti BigTop 12
Condor Leggero 12