Here's a Canadian XC Hardtail that I put together over the last couple of days.
Rocky Mountain Vertex 50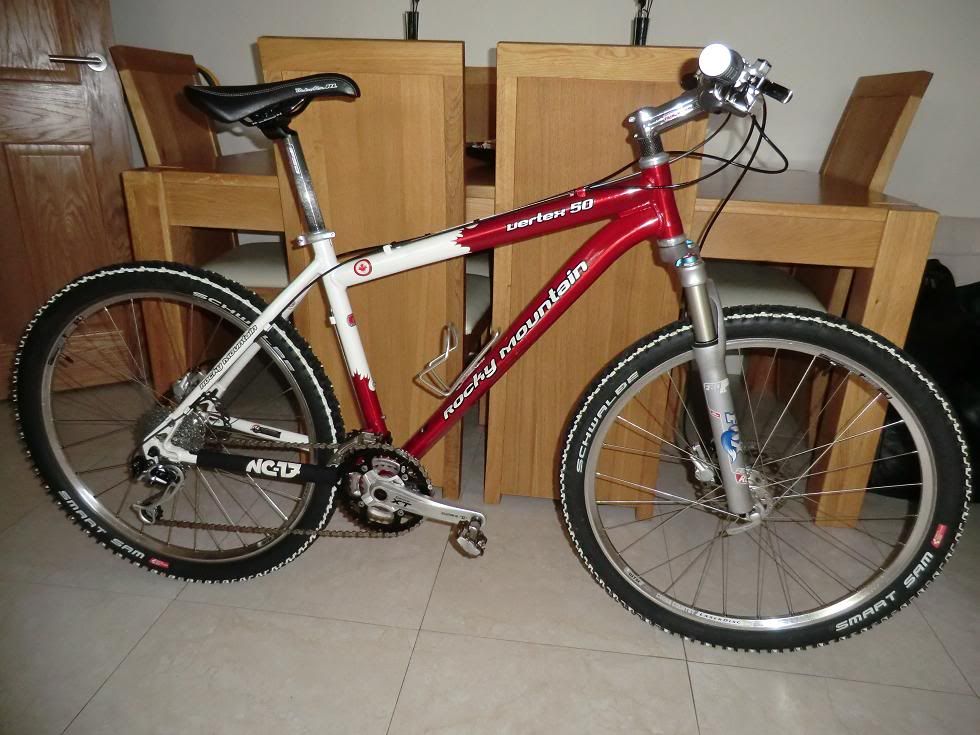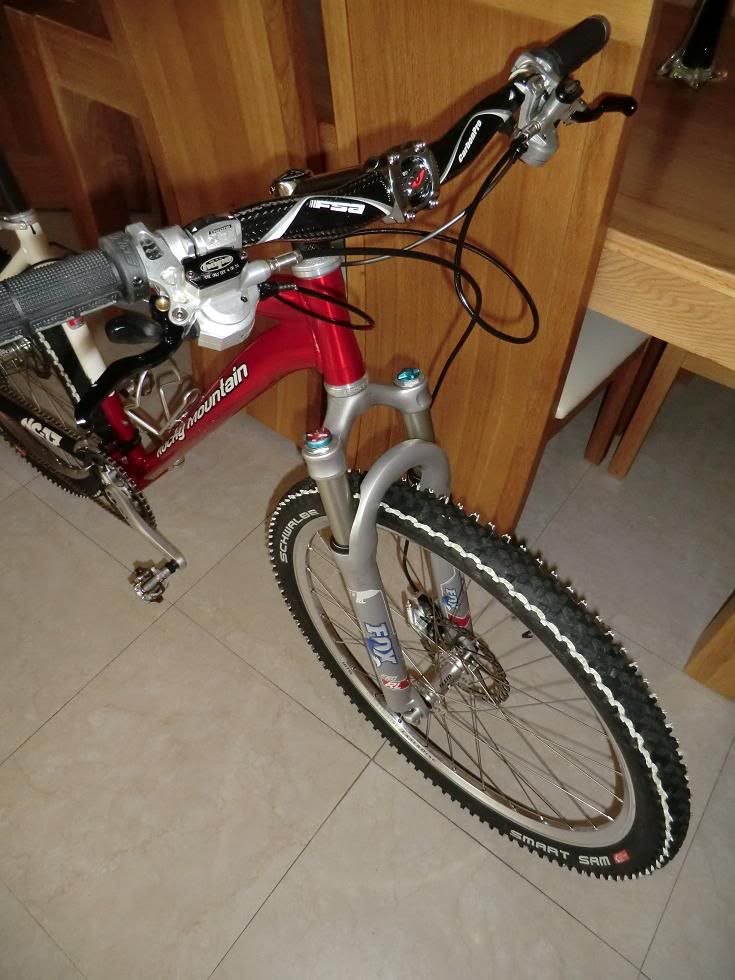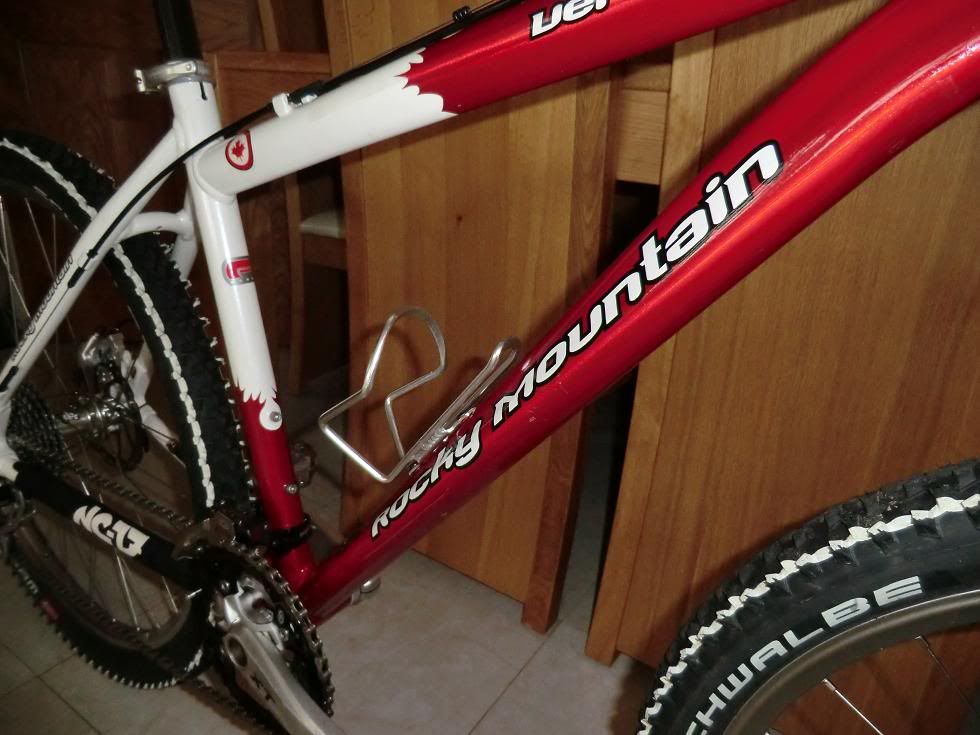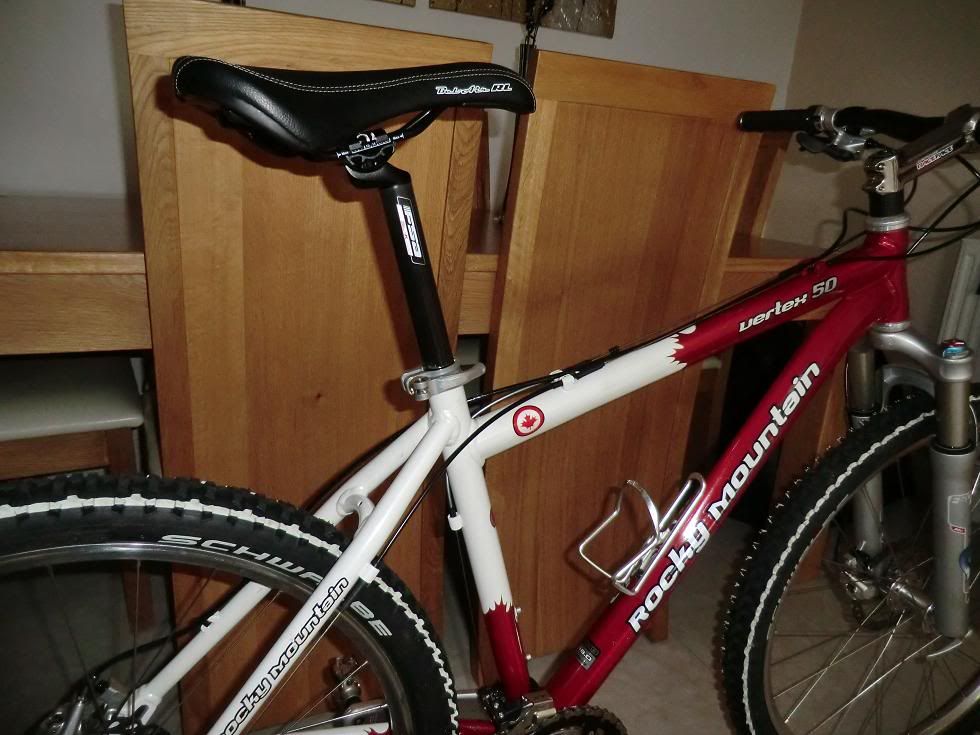 I was bored so this is the result. Bike is a bit of a frakenbike from my old Taos. Just transferred everything over but with the added inclusion of an XT Chainset and smaller diameter Seatpost and seatclamp. Quite a nice bike and the frame is in a 9/10 condition. I've put some helicopter tape on the most vulnerable areas and for the life of me I can't understand why people don't do this as soon as they get a new bike. I also always stick some on the cranks to stop the shoe rub. Ideally it should have F100's but the F80's seem fine.
Is it a keeper - prob not
Frame: 2008 Rocky Mountain Vertex 18"
Fork:Fox F80 RL
Headset: Raceface Deus XC 1 1/8"
Stem: Raceface Deus XC 120mm
Handlebar: FSA Carbon Pro 31.8mm 620mm Risers
Grips: Sunline Half Waffle Lock-ons
Brakes: Hope Mono Mini
Shifters:Shimano XT M760
Front Derailleur: Shimano XT M770
Rear Derailleur: Shimano XT M770 Shadow
Derailleur Cables: Shimano XT
Cassette: Shimano XT
Chain: Shimano 9 Speed
Cranks: Shimano XT M770
Bottom Bracket: Shimano XT M770
Pedals: Shimano SPD's
Hub Skewers: Shimano XT
Rims: WTB LaserDisc Crosscountry
Hubs: WTB
Tyres: Schwalbe Smart Sam
Saddle: SGG Belair RL
Seatpost: FSA SLK Carbon 27.2mm
Seatpost Binder: Hope QR 31.8mm