So I got some lovely new bars and bmx stem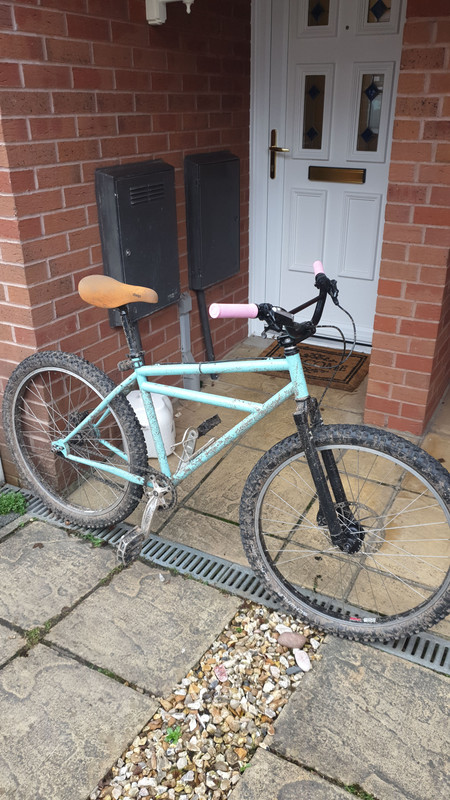 And then took it for a ride. It felt so much better, but pretty quickly I knew something wasn't right. It felt awful.
I've stripped it down. And the headset I thought was loose i'm able to pull in and out by hand. In fact the bottom cup fell out.
Ordered an FSA pig as it has longer cups, and again, can pull in both cups easy and the bottom is loose. I didnt pay much attention building it up, noting the cup was easy inserting, thinking maybe it was OK and when tightened with start nut it would be ok, but it really isn't.
So its back in pieces. I could shim it with a coke can, but I don't think it's worth the hassle. I could get an insert and hollow it put, but its more cost. So now I have bits for a single speed 26er and a dead ish frame.
Sad face.