Hi All
Built this a few years ago, frame was blasted and powdercoated .. blue for frame, white for forks, front part of the frame is white paint over the blue powder, these colours were as close to the originals as we could get.
Frame was an import and at 17" is pretty unusual over here.
Shifters and rd are Suntour XC Pro, NOS Roller cam rear brake, NOS Mavic Ceramic 521's, Stumpjumper Stem, NOS ToadStool Grips, NOS Ritchey WCS Tyres, SS-4 Levers.
Rode it a couple of times and then hung up in the garage where it hasn't moved for a few years. Mates have now sold their Retro Bikes so unlikely to use it again. It is a nice swift ride but my old bones prefer a more upright position and suspension now.
Stem could probably do with a repaint and the headset isn't great cosmetically, but would polish up better than it is.
I don't want to break it or post but will meet a confirmed buyer within 20 miles RH12 or at Horsham Station.
I'm thinking of around £200, cost a load more than that to build but i know how these things work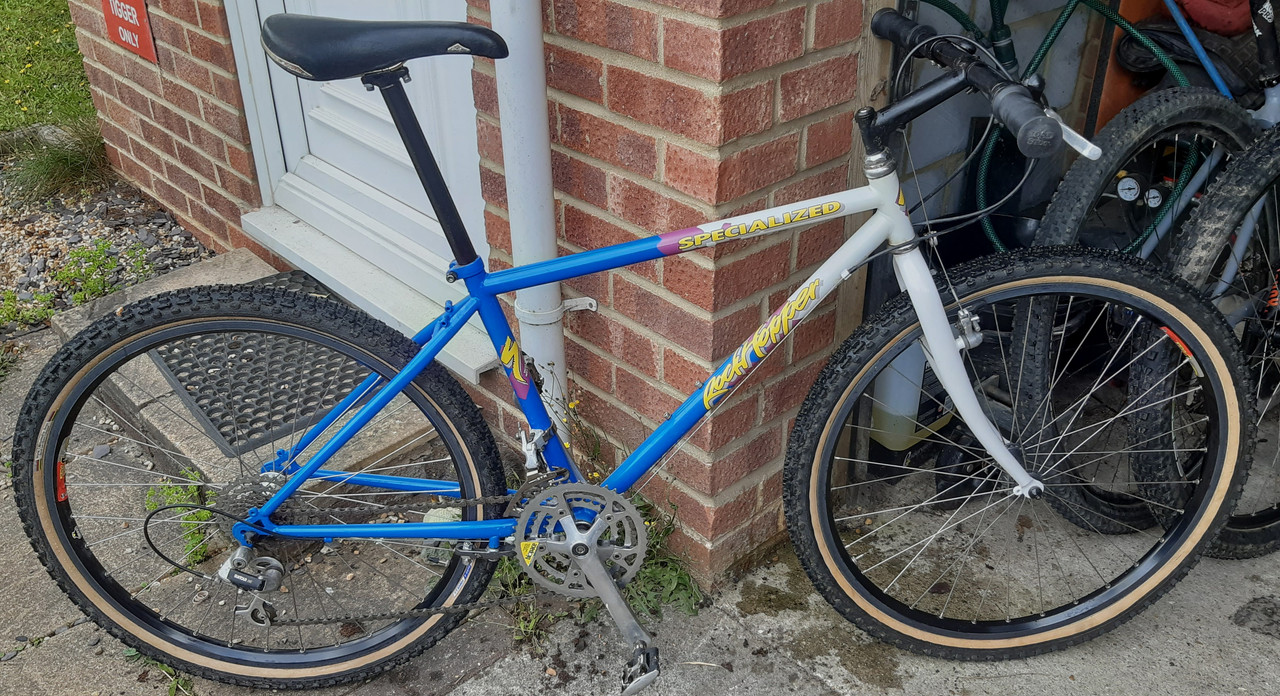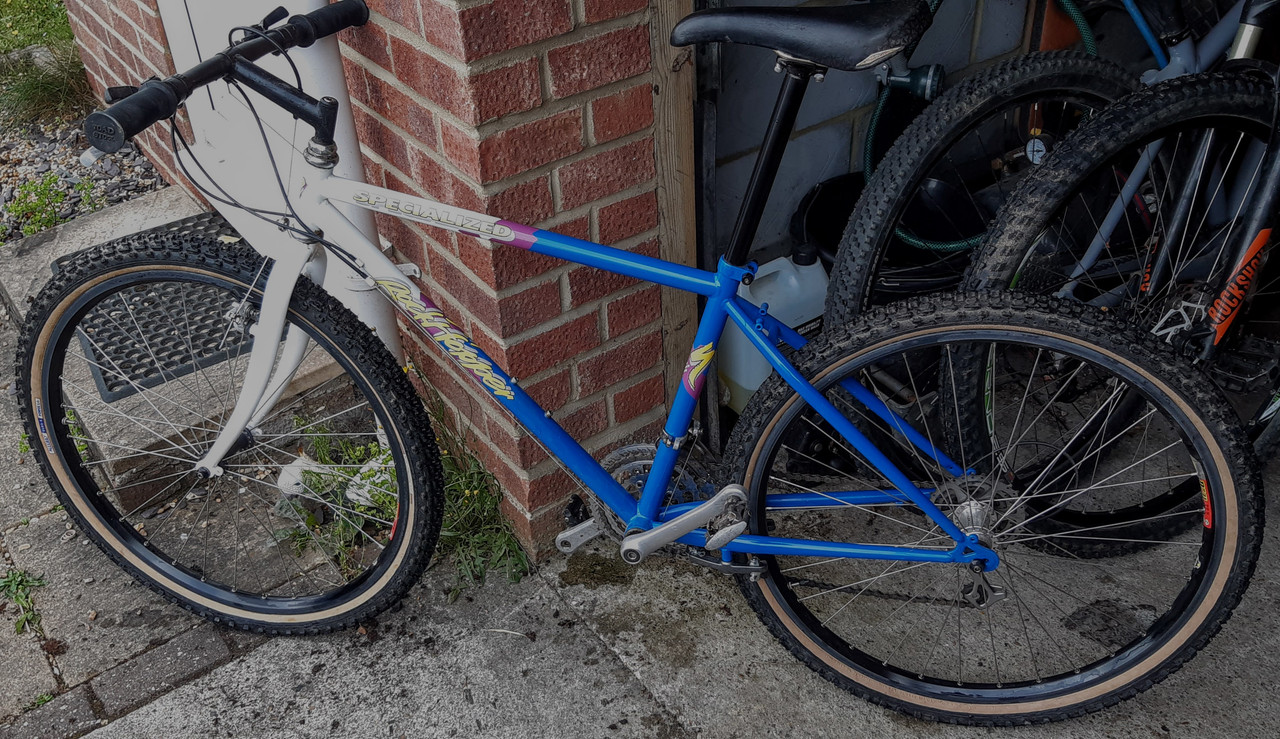 _________________
1989 Rockhopper - OnOne Inbred 29er - OnOne Scandal V2 29er SS - 2013 Genesis High Latitude 29er .