Good stuff, that works but might need a clean... any damage/issues explained below! Postage is a flat £2 on everything and will be second class RM. If you buy two/three/four items etc... UK postage will still be 2 quid. PP gift please. My feedback here is perfect!
To keep things nice and transparent post here first... followed by swift PM. Time stamp on thread will decide who gets what!
BOGOF offer means you get the cheapest item free. Alternatively, take the lot for £20...(plus £2 post...)
Right here goes...
Red DX brakes (2 pair). Cosmetically ace just some rust on clamp bolts.pads OK... £5 SOLD
Black GT seat clamp (perfect condition with nice GT etched logo). £5 SOLD
Kalloy seatpost (27.0) Long and pretty tidy £5 SOLD
Selle Royal saddle in good nick £5
Wellgo red pedals, decent nick with good bearings £5 SOLD
Spesh stem in black (140mm very slight rise) £5
M950 XTR levers, some cosmetic issues but work fine £10 (Yes 10 quid!!) SOLD
Orange Crud catcher. Needs a clean... £5 SOLD
STX RX 8 speed shifters. Nice clicks some marks to the anodising on the clamps £10
Kore Stem (140mm good rise) Light scratches. £5 SOLD
LX (black) Front mech (31.
Top pull, Bottom swing £5 SOLD
Controltech seatpost 27.2 again long. plenty of scratches but nice and light £5 SOLD
X-Lite pink bars, look OK when fitted £5 SOLD
X-Lite top cap and bolt. Tidy but same pink as the bars £5
Kore Bars, Nice nick. £5 SOLD
HG50 cassette, plenty of life £5
LX levers. Tidy. £5 SOLD
2 x M739 mechs, one slightly nicer than other £5 each (preference goes to first buyer...) BOTH SOLD
Silver DH crankset (Merida) £10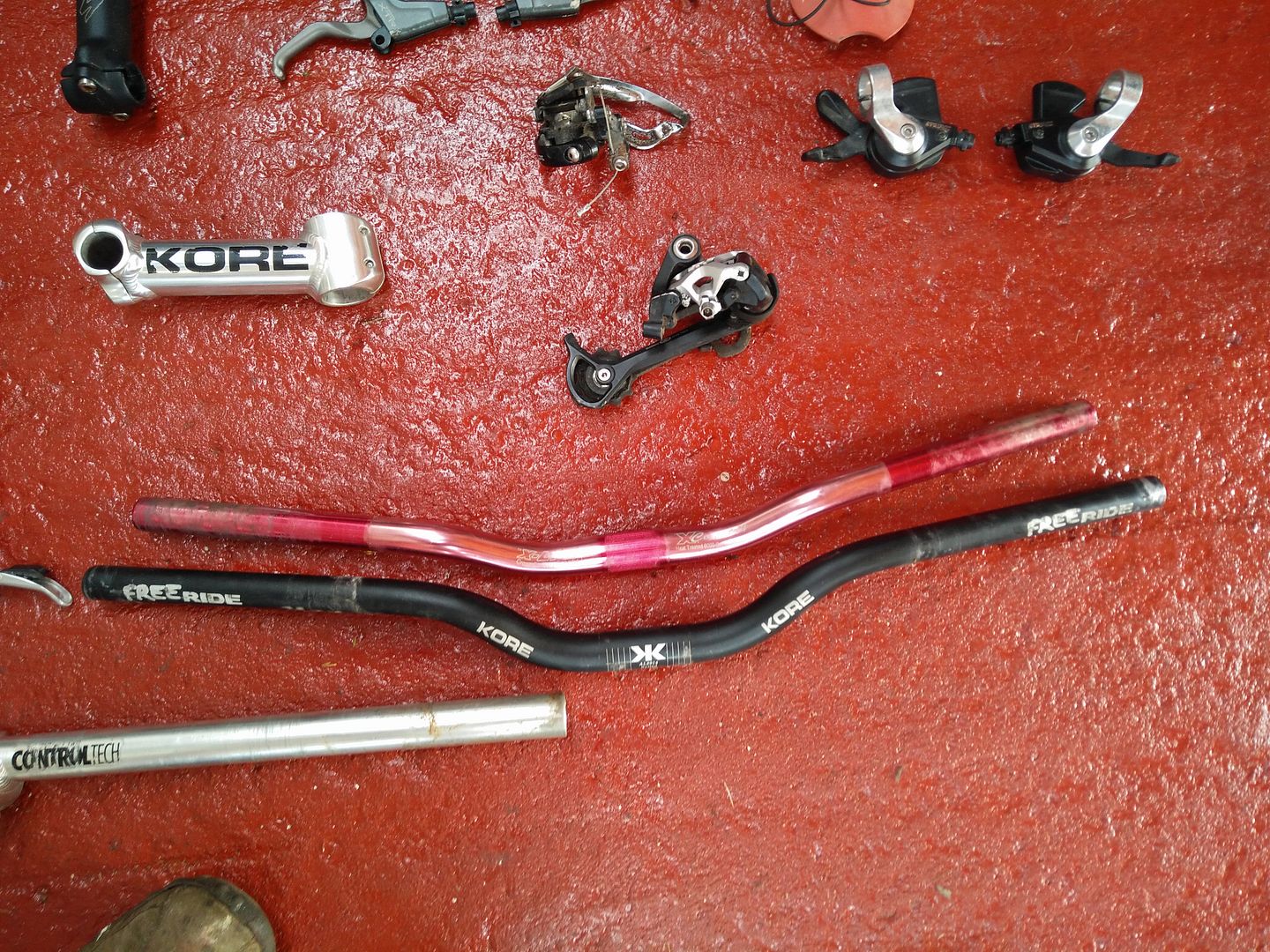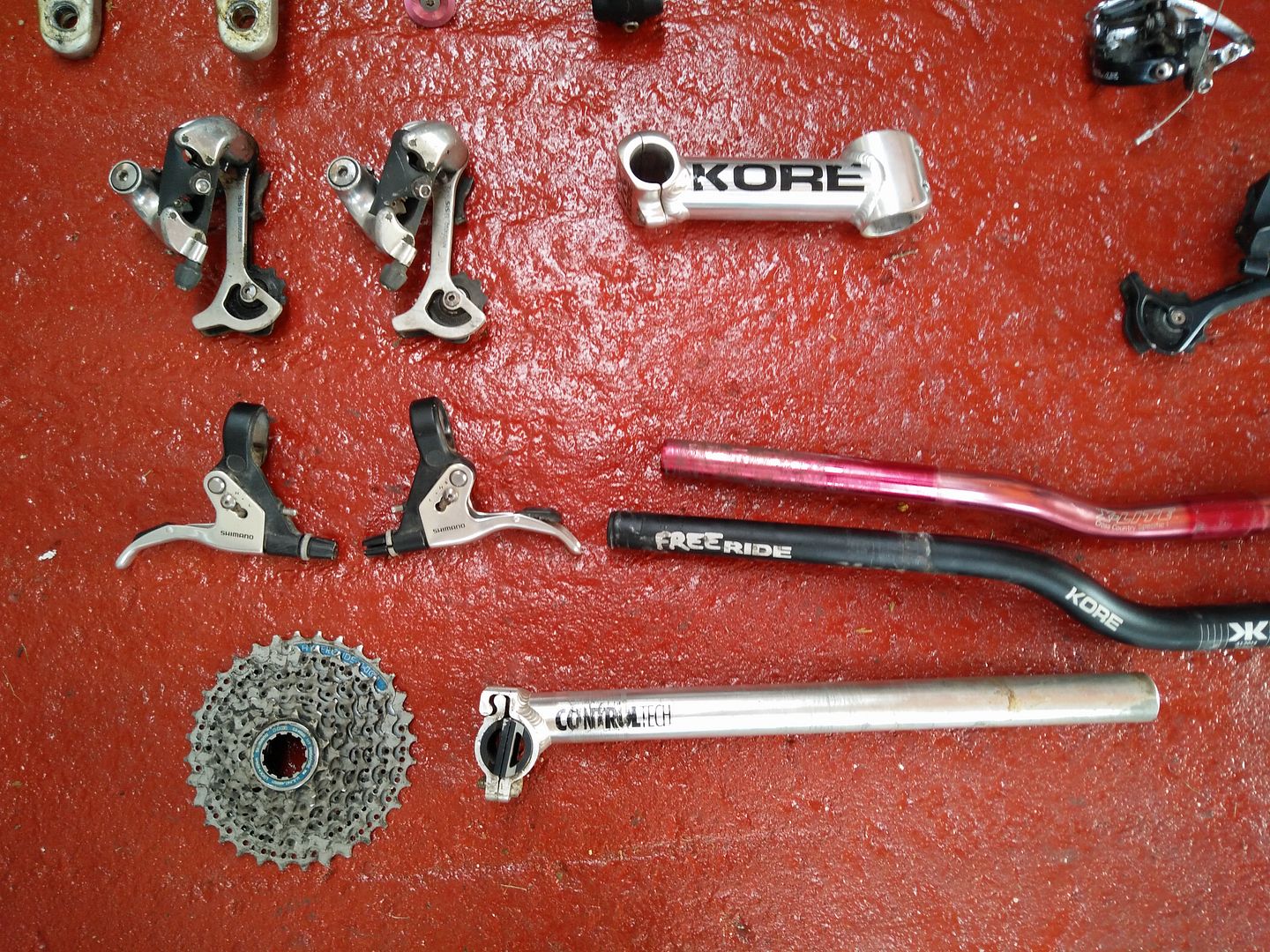 _________________
Back in the Dekerf Mountain Club - Hurrah! (1995)
Trek STP-300 (2001)
GT Zaskar (1992)
Dave Lloyd Tirant (Road) Paul Milnes X Bike (2013)