I have a few bits for sale to get some funds together. I'll hopefully add some more later.
PRICES REVISED.
Paypal gift preferred or add 4% for fees. Prices include postage in the UK but happy to post elsewhere for more.
----
1. A very nice Middleburn RS2 crankset with Pace and Onza chain rings. 175 mm. 46/34/24. Pace 46 and 24 rings, Onza Buzzsaw 34 Ring. Threads are all good with only minor marks. They look great on...
Need to get back what I paid for them so £100 –
SOLD
----
2. XC Pro Hubs. 36 Hole. Front is standard 100 mm and the rear is 135 mm and is a 7 speed MD version.
They have a few very minor makes on but mainly its dust and grease you can see in the pictures.
£35
----
3. XC Pro Pederson Design Brakeset. Just to make it clear the price is for one set of breaks, not 2. NOS unused and complete. Just found another set so have 2 available.
1 set sold
£15.00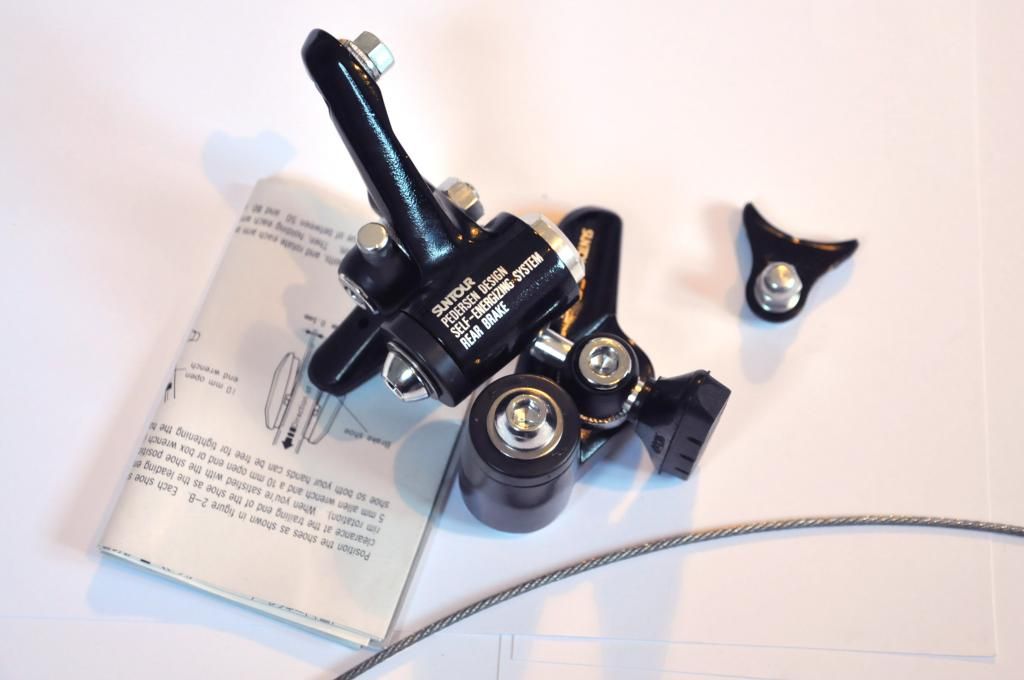 ----
4. XT front mech. M736. 28.6 Top Pull. Very good condition with only very minor marks
£20.00
----
SOLD

A lovely set of White Industries Hubs. 32 Hole. Polished up nicely with a few marks around the spoke holes but I'm sure once they are laced you won't see them. I think they are Titanium but can't be sure. Front hub weights 155g and the rear 338g (with the Suntour freewheel). £90
----
Kona Joe Murray O-Beam post. 26.4 mm. 350 mm. Very good condition and decals very good. Bought recently but never used. Marks at the bottom is just grease. £40
----
Shimano LX Shifter and brakes. Came off an old bike and been hanging around for years. Happy to let them go for a couple of quid plus postage. Shifters are M569 and the brakes are M550. £5
----
Lovely set of Mavic ENERGY M7CD wheels and DX hubs. Rims are excellent with decals in place with some wear to the sides. Hubs are also excellent with all logos present. I have also included a new set of XT skewers and an XT Hyperglide cassette (NOS when fitted). I bought them, cleaned them up and never got round to using them. £65 plus postage
----
A rare set of Sachs Skewers. Very light at 107g. Very good condition. £15