Unfortunate circumstances have come up that I need to sell this stunning Klein fuselage
It's in the well known horizon linear fade which is still as bright as it was and besides of the usual marks and scratches, some chain suck etc. but it is still in a very very good condition.
No crack, dings.
Size is xs and the mc1 is 54 cm wide. Axle is 127 mm and had a XT and Grafton crankset mounted. Bearings from the headset and bracket are smooth. I also have a 106mm axle and I think a 113mm as well.
Can and will ship all over the world and paypal is welcome as gift or buyer pays the fees.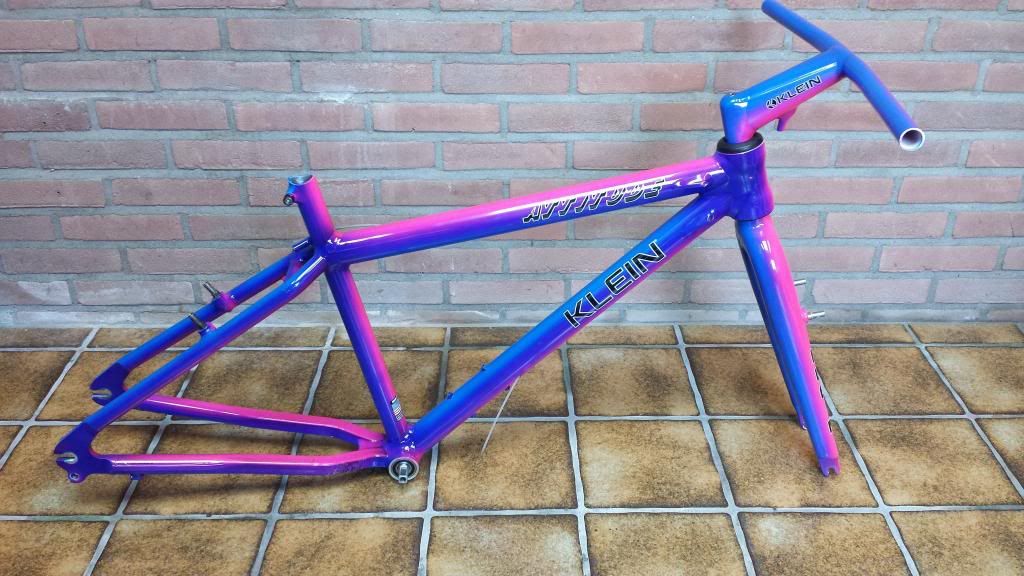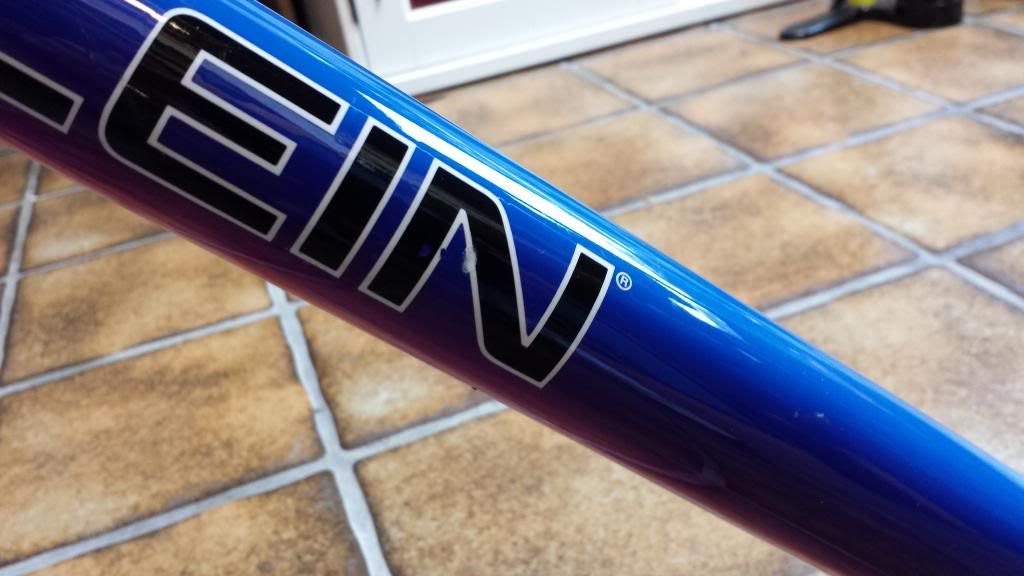 Asking price is €1700. If you have any more questions please send me a pm.